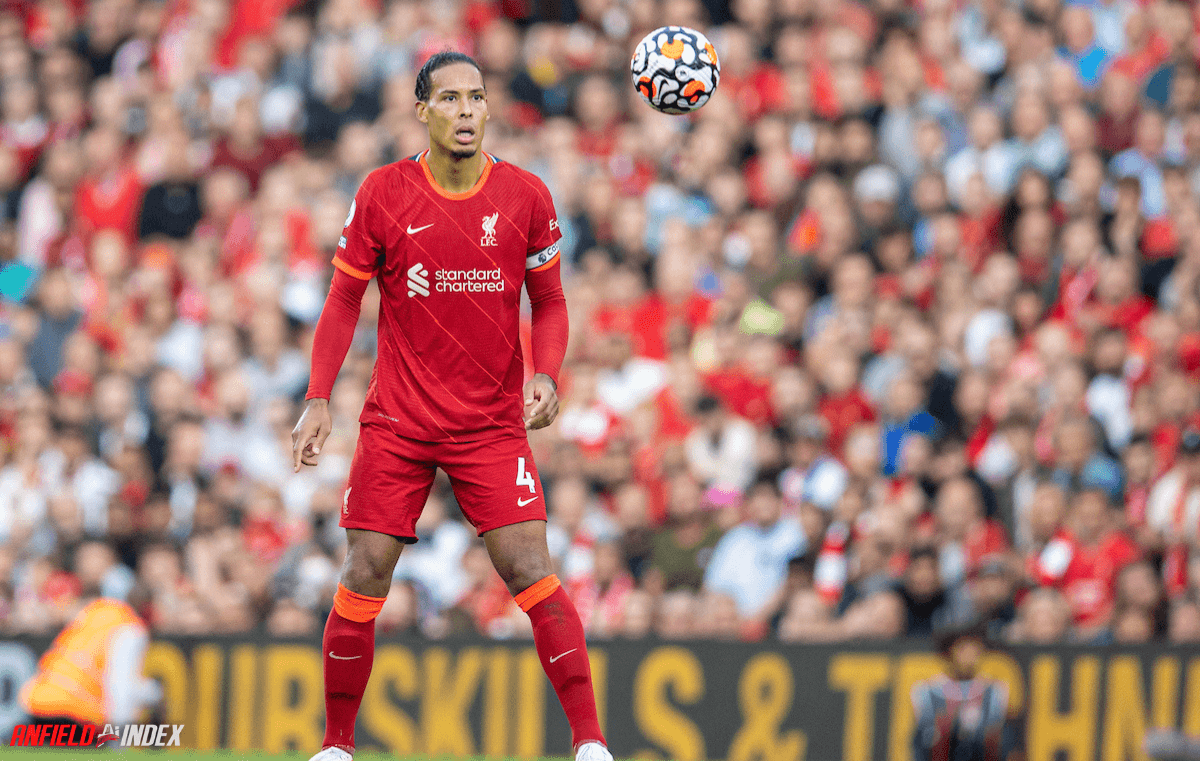 Virgil - In the Conversation

At £75 million, the rhetoric surrounding Virgil Van Dijk's move to Liverpool (from Southampton) was often one of surprise. There would have been a fair portion of Reds fans that saw the deal as overly expensive, but it was the remainder of the football supporting community that sniggered at the deal. There were fans everywhere, stating that Virgil was an overrated defender, and that the fee in no way justified the signing. The likes of Harry Maguire were often held to a higher standard, and everything would have to be proved to the non believers.
The deal which brought Virgil to Anfield is now 4 years old, and the general feeling is now pretty unison, unless agenda is involved. In terms of the current hierarchy of centre backs in world football, Virgil stands alone as the world's greatest. There are a gluttony of very good defenders currently operating, yet none are close to Liverpools number 4. The injury-plagued season of last had opposition supporters clinging to thoughts of him being past it, but that has been firmly swatted away. Only those that hold bias football opinions could argue his stature, and he is a driving force within one of modern football's great teams.
The Dutchman has been identified as a favourite of Jurgen Klopp, and perhaps the most respected player in the Reds' dressing room. His late bloom and footballing journey is well documented, but his standing against the all time greats now has to be considered. Generations produce world class individuals, that sit in line with where the game resides. In any snap shot in time players can be heralded as either this or that, but legend becomes reality for only a few. If I were to mention the Premier Leagues greatest performing centre backs, I would automatically think of Jaap Stam, Sol Campbell, Nemanja Vidić, Vincent Kompany, Ricardo Carvalho and Tony Adams. My age and want to view the bigger picture, has me considering those few players as men that could transform a backline. Each of the men above, were part of the greatest modern day incarnation of their respective team. Any partners (of those listed) game would be lifted as a result of playing with such a player, and their impact undeniable. Alan Hansen and Bobby Moore were masters of their eras, yet the evolution of the game surely had to enable segregation in line with logic.
There is of course the more favoured players (from the PL era), that were also great defenders. John Terry, Ledley King and Rio Ferdinand were the more high profile names, and were ultra successful in their careers. Each were great defenders, though greatness for Terry and Ferdinand especially, came in part due to their respective partnerships. Terry was an amazing leader, and a supreme penalty box defender, though could never defend large spaces to an elite level. In a period of transition, Andre Villas Boas attempted to adopt a high line at Chelsea, but found that his skipper simply never had the tools to adhere. It was the arrival of Carvalho that began an era of dominance for the Blues, and should be considered the more instrumental player of the two. Rio was a classy defender, in a backline led by Vidic. Their own partnership was at times brilliant, yet one without the other often faltered. Rio certainly benefited more (of the two) by his partners leadership, and could often be found wanting without his captain. Ledley King would have gone on to be the greatest ever English defender, if not for the numerous injuries. Similar could be said of the brilliant Paul McGrath, who on his day was a world class defender.
When considering the all time legendary central defenders, Franco Baresi, Alessandro Nesta, Fabio Cannavaro, Franz Beckenbauer and Matthias Sammer, jump straight to the top tier. Lothar Matthäus was a better central midfielder, though still an elite defender. Paulo Maldini is the greatest overall defender, that was close to perfection at fullback, and elite in a central role.
There can surely be no question, that Virgil's on going form and standing in the game, must see him amongst those esteemed greats. At 6ft 4inches, he is the most aerially dominant defender you could imagine. With a passing range that can take entire teams out of the equation, his on ball ability is superb. As an organiser (arm band or not), he is the Liverpool leader when he plays. Despite common denial by some football fans, Virgil is Liverpool's quickest player. His ability to cover large areas at pace is fleeting, as so often he can control situations without the need for such exertion. His control of Liverpool's high line is simply tremendous, and in line with how Liverpool dominate so many games. Where we see so many defenders scrambling to drop deep, Virgil will happily hold his position in the knowledge of such control. Liverpool simply do not concede many goals, yet the commentators will have you believe that the Reds are too risky.
VAR is imperfect, infuriating and needs better oversight. Yet with this level of technology, Virgil has been able to master Jurgen Klopp's desire to cut the pitch in half, to near perfection. So often we will see teams allowed to carry on with their attacks, with the flag coming later. This gives the impression that a chance has been created, yet in reality, the opposition was always offside. The confidence of Virgil, allows him to hold that line, as he knows that he can intercept most breaks regardless.
In the next five years, the masterclass of Virgil Van Dijk will continue to flourish. We have already seen him place second for the illustrious Ballon d'Or, something he probably deserved to win in 2019. The next few years could well see him become only the 4th defender to win that prize, and it would surely eradicate any and all questions regarding his level.
As a player that has won the Premier League, Champions League, PFA Players Player of the Year, UEFA Men's player of the Year, UEFA Defender of the Year, and many other personal accolades, his list of awards is simply phenomenal. These next few years under Jurgen Klopp will see Virgil at his peak, and if could see both player and manger emerge as undoubted all time greats. This very season could be the year that stands out from all others, with the reds still challenging on all front. If the impossible were to happen, it would need the imposing Dutchman to be instrumental, and see Virgil Van Dijk in the conversation for the greatest defender of all time.