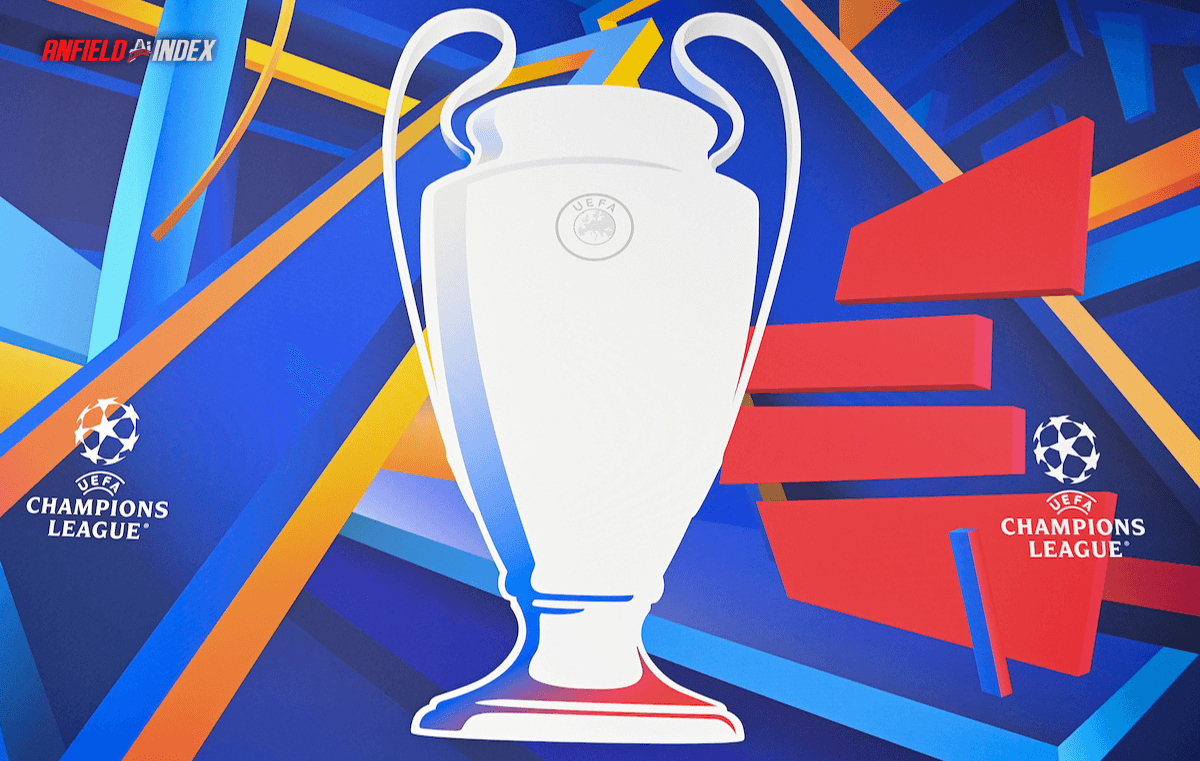 Euro Incision: The Perfect Champions League Draw

It was Nina and regular Euro Incision podcast guest, Themis Kessaris, on this edition of the show. The obvious topic of conversation was last week's Champions League draw for the last eight, the semi-final's and even which team would be classified as the 'home' team in the final.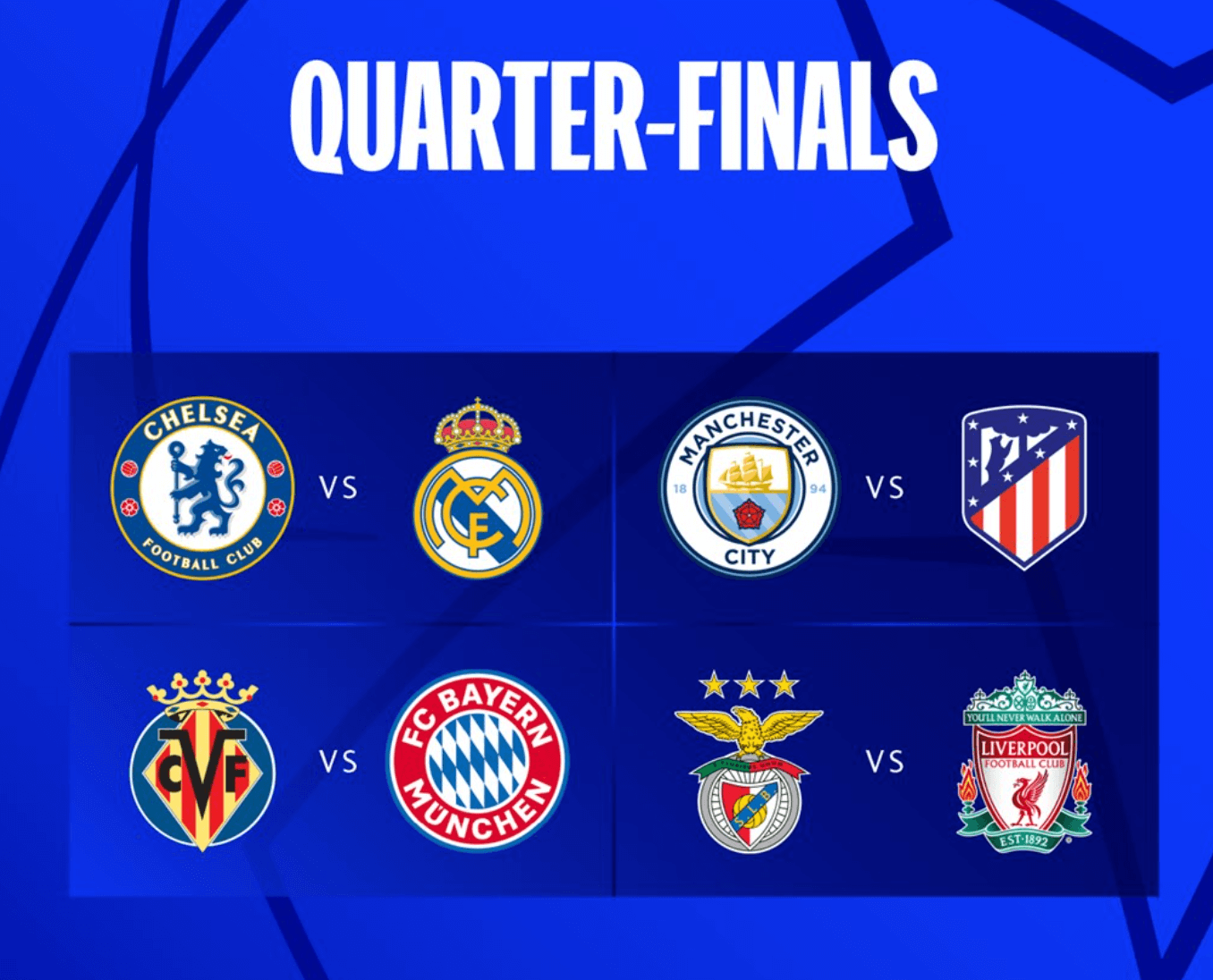 Themis was particularly delighted with the outcome, and when questioned about how he would rate the draw by Nina at the start of the pod, his answer was emphatic!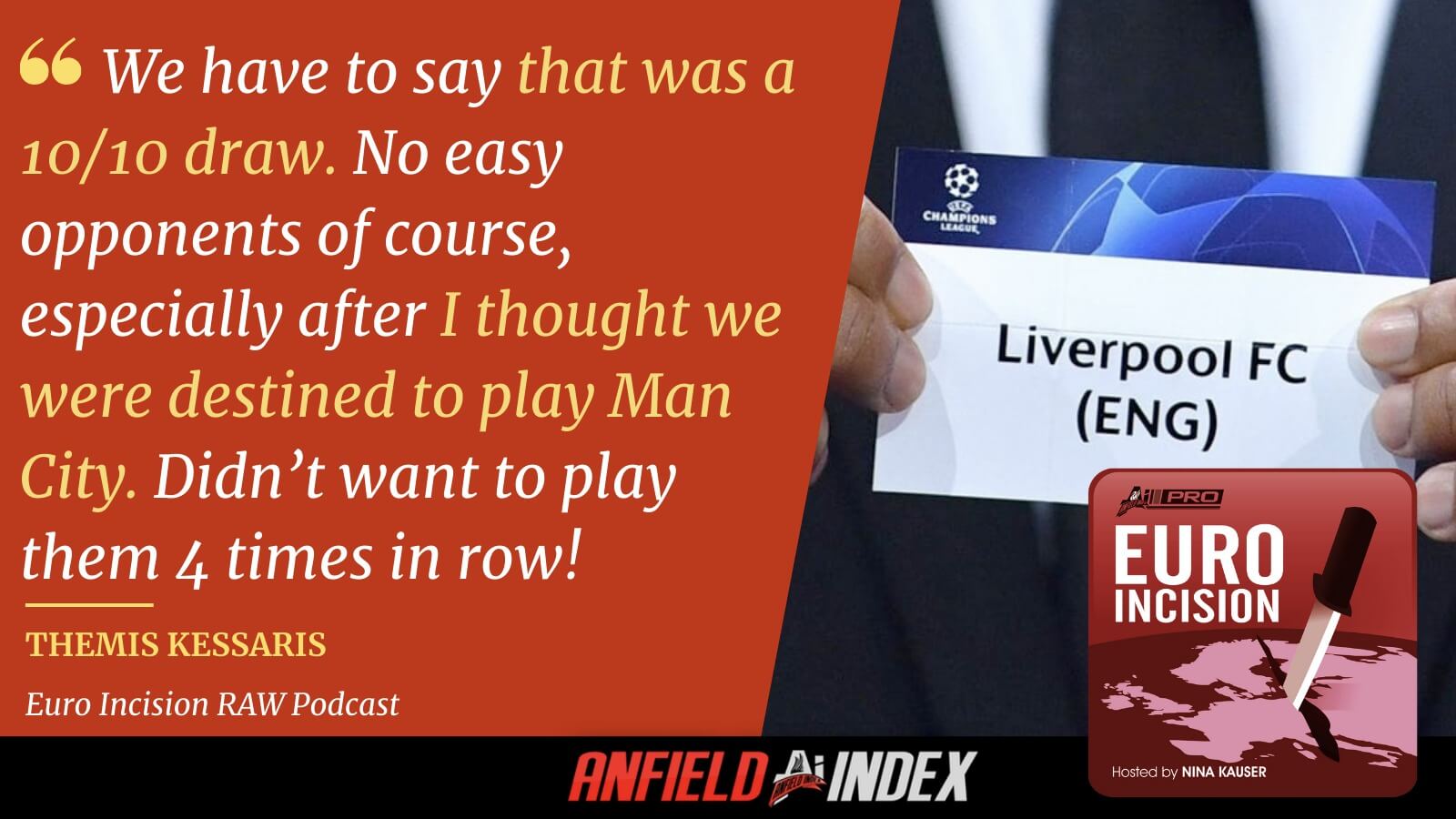 The possible scenario of facing Man City four times in a row was a big concern for plenty of Liverpool fans – not because of any fear – but it would be four incredibly intense and draining matches at the most crucial time of the season; another concern was facing the other English team Chelsea who, despite their struggles, have been a tough opponent for the Reds this season and we've already played them three times!
Onto the team that did come out of the draw for Liverpool – Portugal's Benfica – it was Themis again who gave us a brief look at their current form.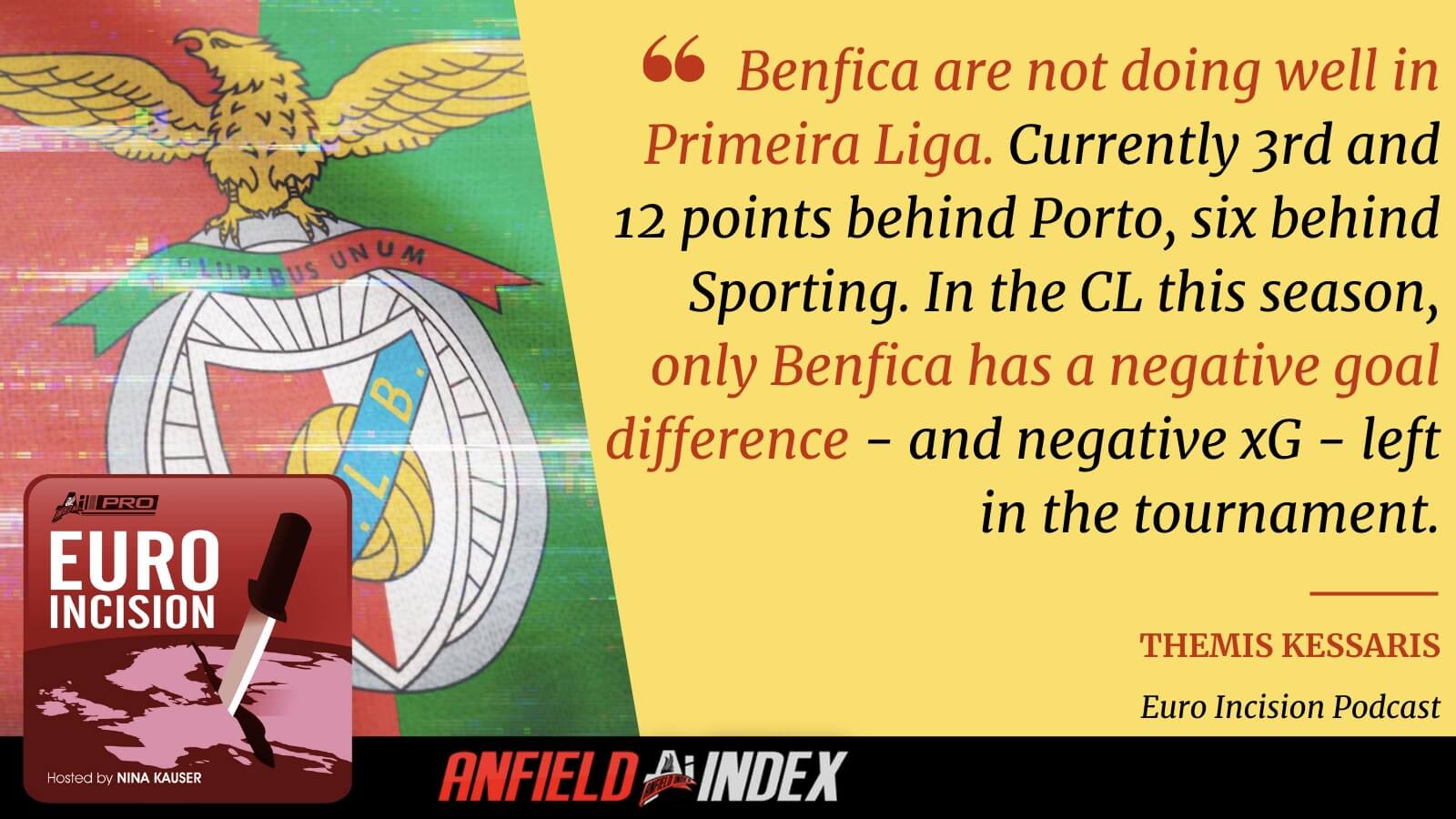 Not only that, but he then looked at their two regular centre-backs – who to any Premier League fan are familiar faces – and questioned how well they would be able to cope with Reds' attacking quality: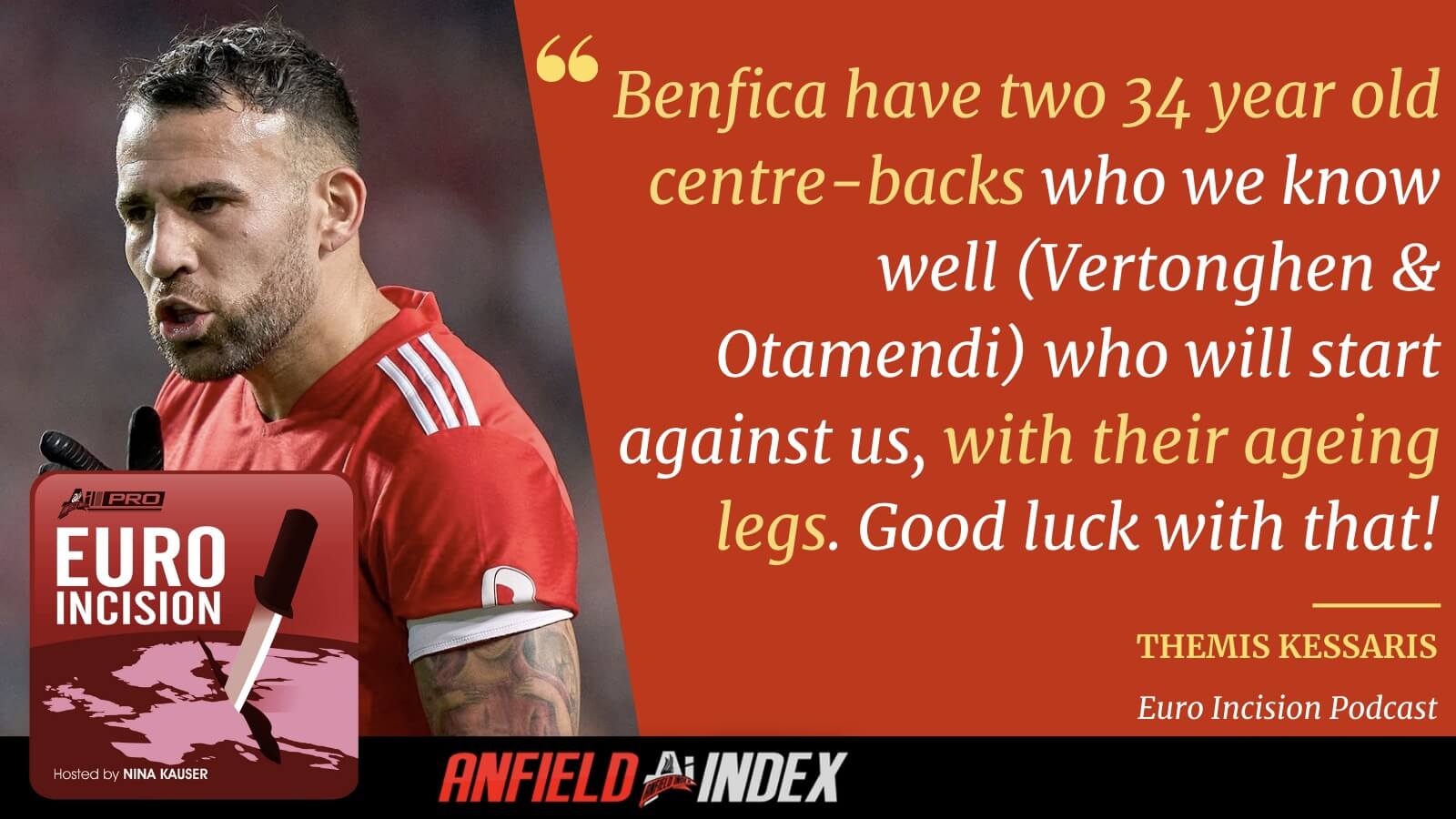 Finally, they started to weigh up the other side of the draw – with a particular focus on the Real Madrid versus Chelsea tie – and it was Nina this time who summed up the recent form, and off-field problems, of both sides.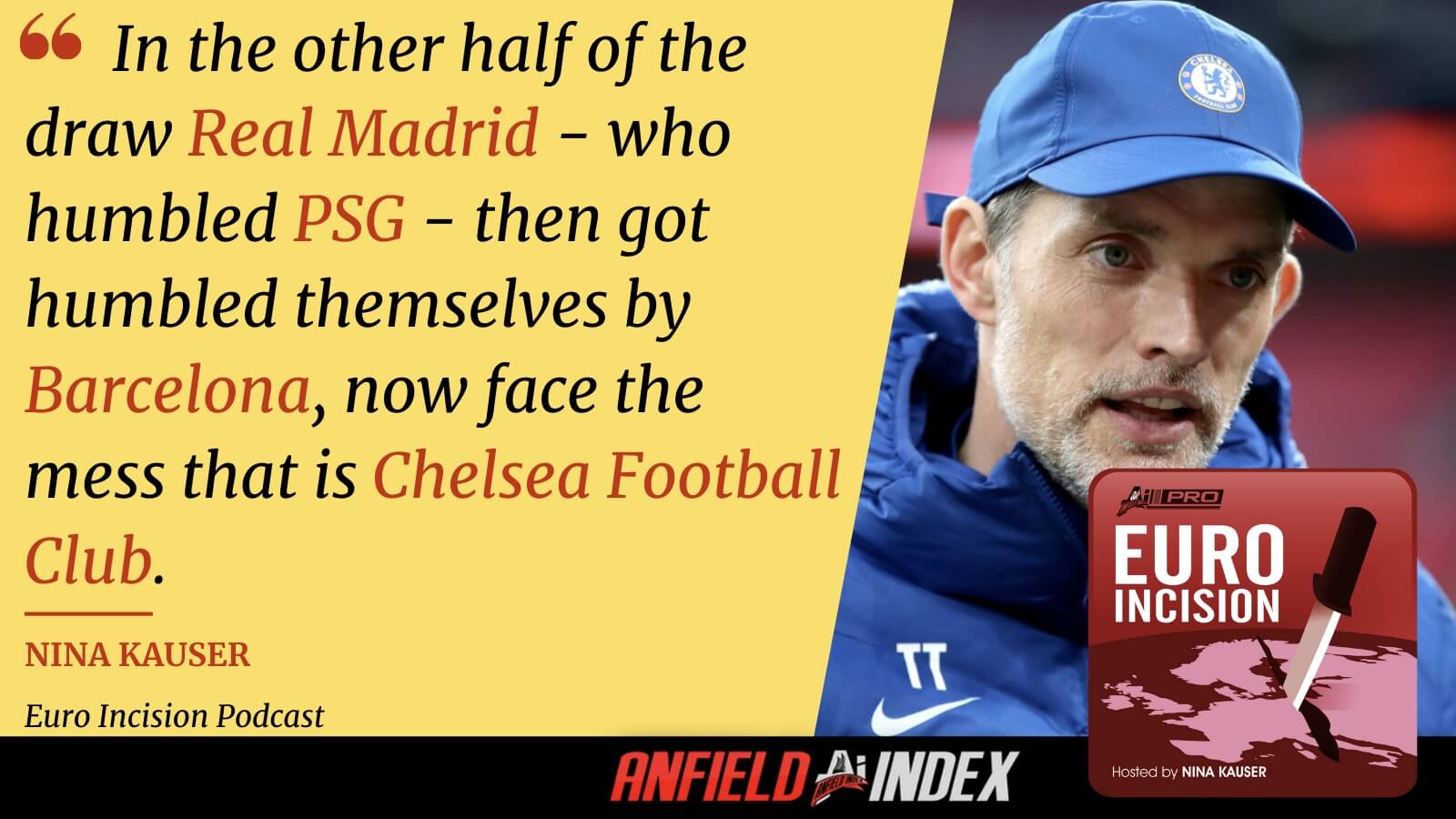 If you want to listen to this episode, you can on the embedded player below. You can also sign up to the Anfield Index Discord group, which enables you listen LIVE if you subscribe on AI:PRO (with no adverts).