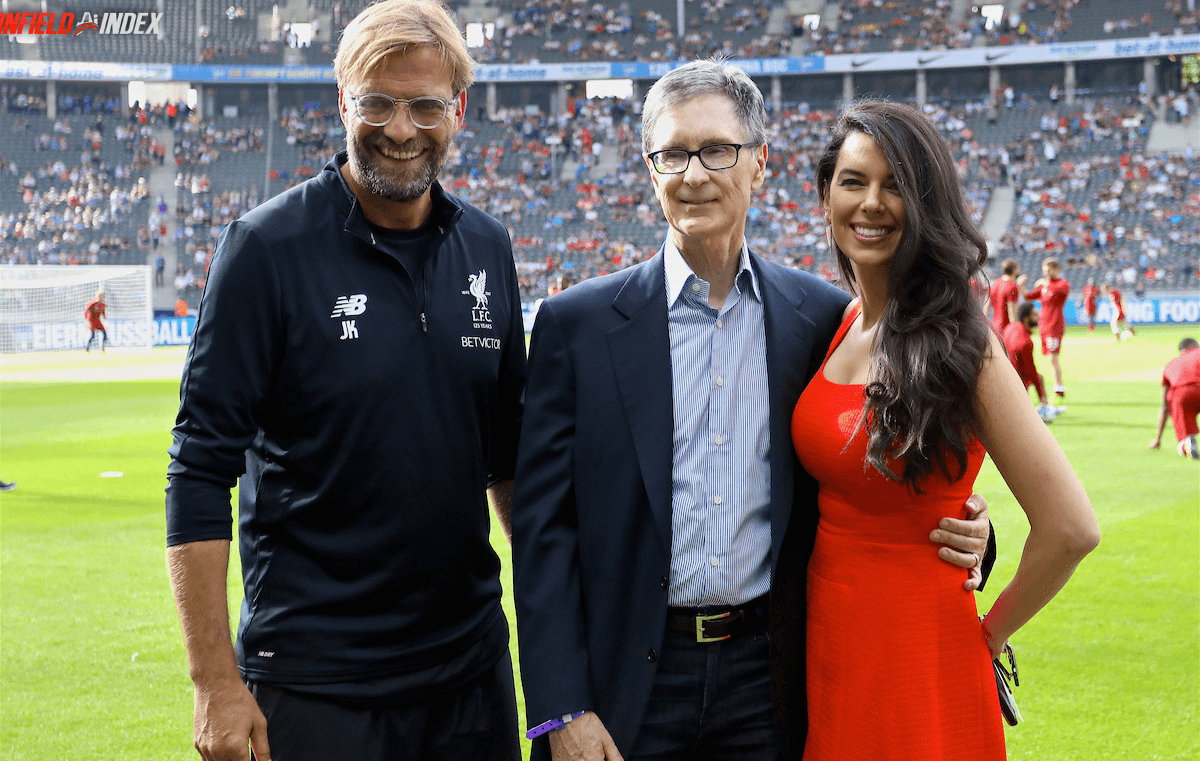 The Windows of Change
It seems an absolute eternity ago that Liverpool were signing certain players under the management of Brendan Rogers at Liverpool. This summer could see some of Mohammad Salah, Sadio Mané, Alex Oxlade-Chamberlain, James Milner and Joe Gomez leave the club. Whereas the first two are key components within this current Liverpool side, there is no longer the absolute fear of what (or who) comes next. The recent signing of Luis Diaz has been sensational, and helps to reaffirm the current strategy when it comes to recruiting. Liverpool can now attract the world's best players, and that is a testament of where the club currently stands.
When Luis Suarez left Liverpool, I truly believed that a certain Alexis Sanchez would be the replacement, and all would be well. After watching the performance of Sanchez a few weeks ago (whilst playing for Inter), I was reminded just how talented the Chilean once was. Once Suarez had left the club, what fans were actually faced with were the signings of Ricky Lambert, Adam Lallana, and a talented (but very misguided) Mario Balotelli. Whilst it is clear Rodgers was a key figure in signing the first two replacements (Luis Suarez could not be replaced by one singular player), the clear and obvious fact was that Liverpool had a scattergun approach to signings. That period is not entirely dissimilar to what we currently see with Manchester United and Arsenal, certainly in the last few seasons.
With Manchester United, it always seems to be the next big signing that will solve their post-Fergie issues. Paul Pogba, Aaron Wan-Bissaka, Harry Maguire (and many others), have failed to deliver despite costing hundreds of millions of pounds. Arsenal have continued to invest, reinvest, reinvent, yet appear to have gained most from the talents of their youth. As Manchester United continue to stumble in their own dealings, only the wrong answers seem to result from the varying questions in front of them. As Liverpool approach the homestretch of their three remaining competitions (Premier league, Champions League, FA cup), it brings us ever nearer to the next transfer window
The list of names that Liverpool have been linked with (and will continue to be linked with), are all of the highest caliber. From front to back, Liverpool have been linked with Ronald Araújo, Aurélien Tchouaméni, Jude Bellingham, Rafinha, Ousmane Dembélé, and a few more. The make up of this current Liverpool team squad is both refined, and almost perfectly structured. There is a clear ability to identify what is needed, that can mould the next phase of this great team. Whoever does leave, there is now a confidence that the club can still grow.
At 40 years of age, I have witnessed far too many horrendous incomings, amongst a few brilliant acquisitions. At this stage (under Klopp), the level of coaching and leadership is making nearly all signings a success, yet much of this is also down to the correct players being recruited. Liverpool possess a revolutionary approach to their analysis and scouting, and that is making other clubs strategy seem amateur.
Liverpool are now consistently and meticulously identifying targets, with the ethos of the team at the forefront of their thinking. They are almost the complete opposite of Manchester United, who will often take the marquee signing over what is actually needed. Two summers ago, we saw Chelsea sign Timo Werner, simply because he became available. This last summer we saw Romelu Lukaku sign, and though both players were ultra talented additions (and able to perform in certain systems), it almost felt as if they were the signings that the club wanted, ahead of what the manager actually required.
In my adult life, I have never seen Liverpool in safer hands. FSG have had their failings (and that can lead to annoyance), but they are a brilliant ownership group who should be applauded for their stewardship. The new training ground, new stadium alterations, high level of infrastructure and global marketing, all have pushed the reds to where they are now. With a brilliant coaching staff and elite squad, it is extraordinary how far they have taken the club, in such a short period of time.
Do we really want to be that club the overspends, overreaches, and eventually falls into trouble. We are Liverpool, and we are perhaps the best footballing side on the planet, and it has all been done with integrity. All football supporters have the right to their opinions, yet when we look at our club and where we are at, it is a tremendous sight to behold.
All Liverpool fans should appreciate who we are, where we are, and what we could well be coming. These next few months will lead us into an important transfer window, that could shape the club for the next 10 years. With so many other clubs in some form of turmoil, we are surely in the ascendancy. Every game from here till the seasons end is a cup final, and before that next window opens, we may just see the reds most celebrated period to date.
With so much to play for, the players and coaching staff must focus on those next three points against Watford. Beyond that, Julian Ward (the reds new Sporting Director) will surely be plotting the next incomings, and with the windows of change now apparent, it could be just as exciting to watch.