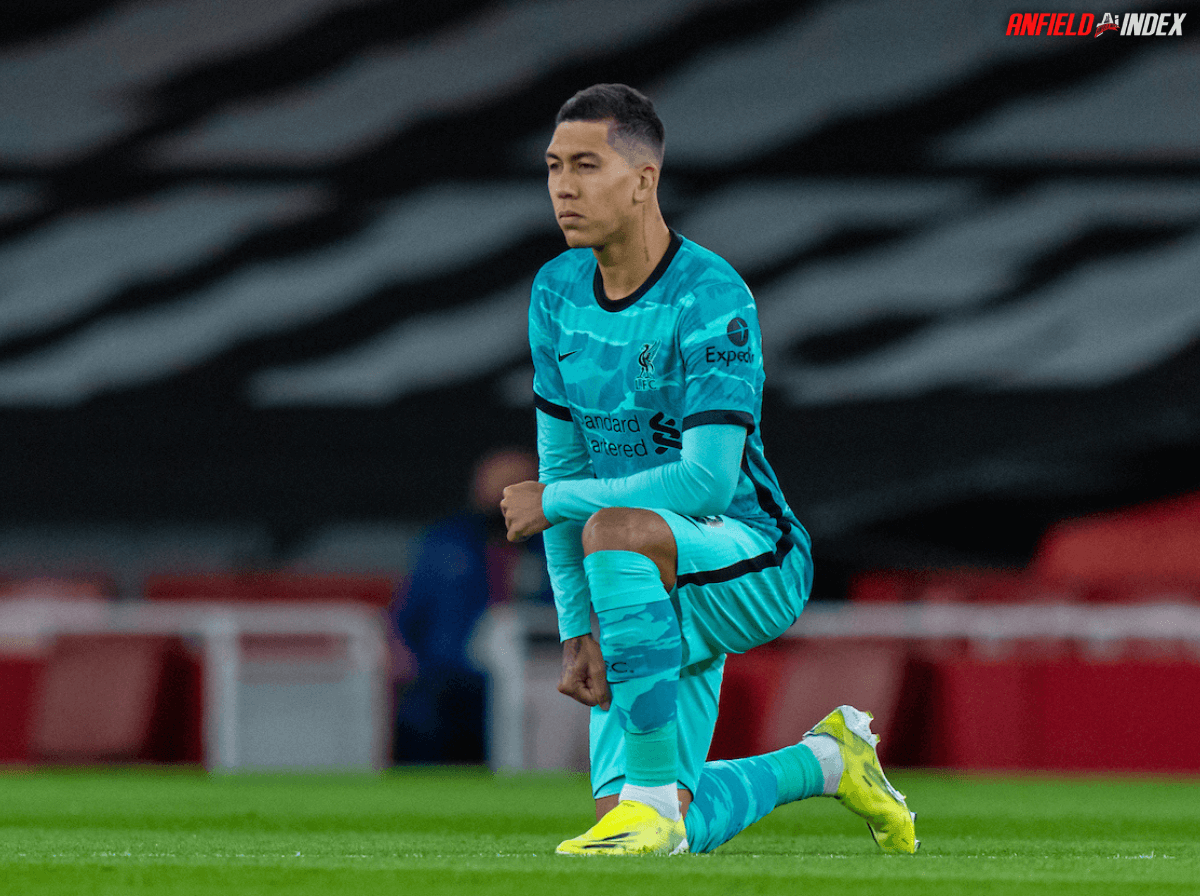 Firmino fully deserving of Liverpool century duty
Roberto Firmino has, throughout his time at Liverpool, proved to be a perfect sidekick for other superheroes dressed in red. The Brazilian has never complained at having to play the role of Robin as the likes of Mohamed Salah and Sadio Mane have set about performing their best Batman impressions.
For a man from South America, standing in the shadows can be as rewarding as one under the brightest of spotlights, with their plaudits to be found even when others are cast as leading men. Plenty of goals are scored as a result of individual brilliance, but most require some kind of assistance to be offered before a net is hit.
Firmino has been the ideal foil for Liverpool since his arrival in 2015 and is contributing significantly in the present to efforts that have Jurgen Klopp's side sat at 13/8 in Premier League betting to claim another domestic title. He already has one medal to his name there and would welcome an opportunity to secure a second.
By the time that particular piece of silverware is handed out, a long-serving member of the Anfield fold will also hope to have emulated the efforts of Salah and Mane in one notable goalscoring department. An opportunity to form part of an elite club has presented itself to a man fully deserving of standing among the all-time greats.
Give the ball to Bobby and he will score…🎶 pic.twitter.com/VechzACM7r

— Liverpool FC (@LFC) February 16, 2022
Firmino may not be cut from the same cloth as Ian Rush and Roger Hunt, or even Michael Owen and John Barnes, but he can become the 19th player in the illustrious history of Liverpool Football Club to reach 100 goals.
A bit of everything
At the start of the 2021-22 campaign, the Reds' current No.9 sat on 87 efforts and counting. By the end of March, he had made his way to 96 and to within touching distance of an achievement that will mean the world to him.
Domestic and continental triumphs have been savoured, but it is entries in individual history books that will stand the test of time. Once a century has been reached, nobody will be able to take that honour away from Firmino.
For generations to come, followers of one of English football's most decorated teams will cast an eye over club records and fondly recall the efforts of a Samba star who often sailed under the radar but could always be relied upon to hit ultimate targets.
🇧🇷 Roberto Firmino is the first Brazilian to score more than one hat-trick in the #PL 🇧🇷#WATLIV pic.twitter.com/IyEnD7q4xJ

— Premier League (@premierleague) October 16, 2021
Firmino has, for the most part, been a utility forward for the Reds, with obvious attributes making him the ideal attacking focal point in a fabled 'heavy metal football' system that sees Klopp demand much more than end product from each and every member of his squad.
A forward who never has a pearly-white smile too far from his face has contributed a bit of everything to the collective cause over a seven-year stint on Merseyside, with high pressing and hard running as much a part of his make-up as glancing headers and 20-yard thunderbolts.
He has been a Jack of all trades to some degree but has also shown that he is the master of many. His endeavours can be overlooked at times but, as others steal the limelight, he is very much ready for century duty and continues to prove that not all heroes wear capes.