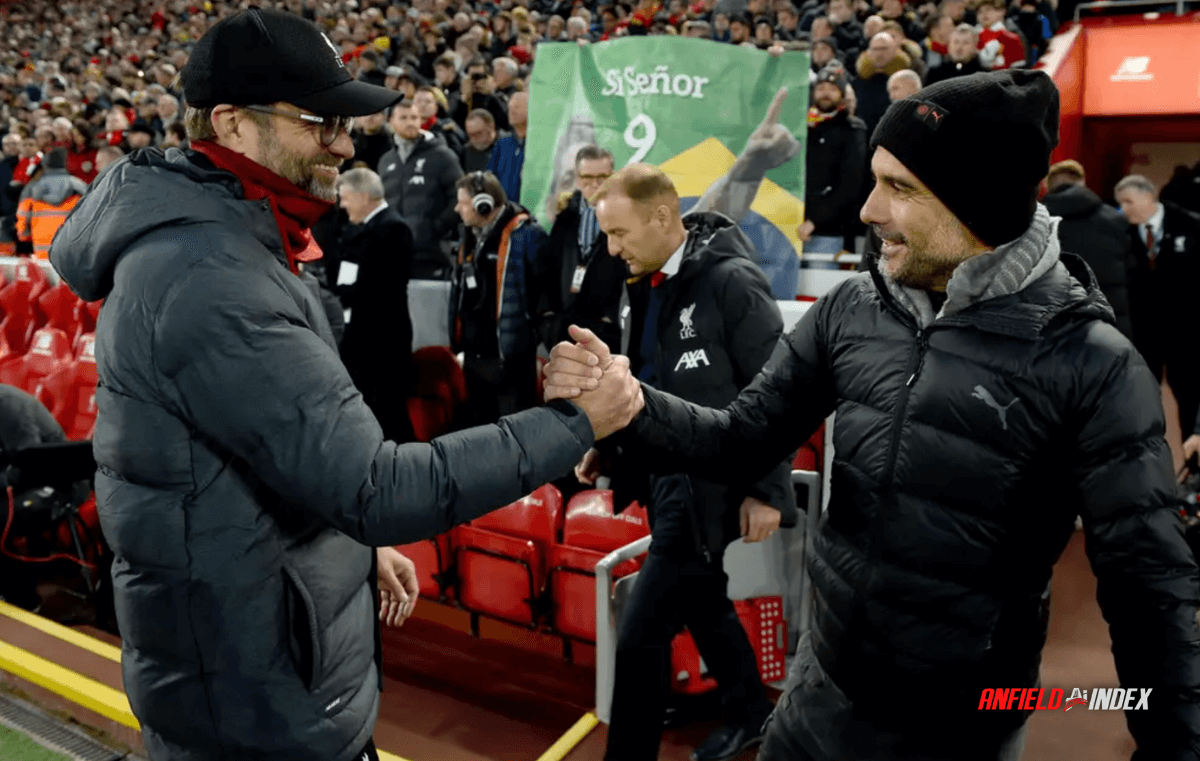 A Crucial Week Ahead
One down, a good few more to go. Liverpool overcame Watford at the weekend with a 2-0 win, to temporarily rise to the top of the Premier League. Manchester City soon reclaimed that position, with a routine win against Burnley.
This coming week will now see two crucial games follow that game against Watford, as a trip to Benfica is followed by a huge match up against leaders City. Two wins for the Reds would give Jurgen Klopp's men some huge momentum, as the battle for major honours nears its final clutch of games.
How Liverpool set up against Watford will probably give some indication of how they will line up for these next two games. Sadio Mane, Luis Diaz and Fabinho will almost definitely come into the team, with Trent Alexander-Arnold probably starting the next two. Jordan Henderson and Curtis Jones will likely come out, and Naby's injury means Thiago possibly starts once more. Managing of his minutes are key, and the sooner Naby is back, the better. The intriguing fact was seeing Bobby playing his false nine role, something which will surely be undertaken at the Etihad next Sunday. Whether or not Bobby was the ideal starter for Watford, this game at least means he can sit out Tuesdays game at Benfica, before returning to face Pep's City. His role in setting the press will be vital, in a game where City will look to maintain control of the ball.

Klopp has addressed his need to rotate this season, and it has allowed more minutes across the board. Certain games most definitely need the key men starting, but the fact that so much of the squad has been relatively active, means players aren't coming into the team cold. I would expect Sadio Mane to now play the next two games, with Mohamed Salah continuing to start. To have Diaz and Jota coming into the side as needed, is giving a freshness to legs, that can sometimes be overplayed.
Manchester City have perhaps a harder build up to next Sunday's game, with Atletico Madrid arriving for the first leg of their Champions League encounter. Guardiola will have to emit some form of rotation, and this is the moment where Liverpool can perhaps benefit. City have not played with an orthodox striker all year, and there is real questions marks over Jack Grealish, and his suitability within that side. At Anfield earlier in the season, James Milner was targeted by a brilliant Phil Foden, but that will not be the case this time around. City will be the more nervous of the sides, with so much riding on both games.
Pep and his lavishly assembled City are desperate to break their Champions League duck, and he will almost certainly go full strength, in a huge match up against Diego Simeone's team. A tactical battle will unfold, but it may well be a fierce and physical contest as well. City have it all in their hands, and but cannot afford to slip up against such an efficient manager, especially in the home leg. If City where to leave that first leg in the balance, he would then have some real decisions to make, with the second leg in Spain occurring just three days after they face Liverpool. Pep can be guilty of overthinking, and I imagine the tactics board is being worked around the clock, to ensure all eventualities are covered.
Liverpool have won the League Cup, and have a hand in all remaining competitions. There almost seems a relaxed nature around Anfield, with the view being that anything else won is a bonus. City were so far clear not that long ago, that the pressure probably isn't as intense as their rivals. Liverpool have to not lose either game this week, and two wins would surely send City into some form of flux. We know how we play, and we trust this band of brothers to fight till the end.
It's still possible, and anything can still happen. But this week, this week of wonderful football, could just set the reds up for the greatest of all seasons.