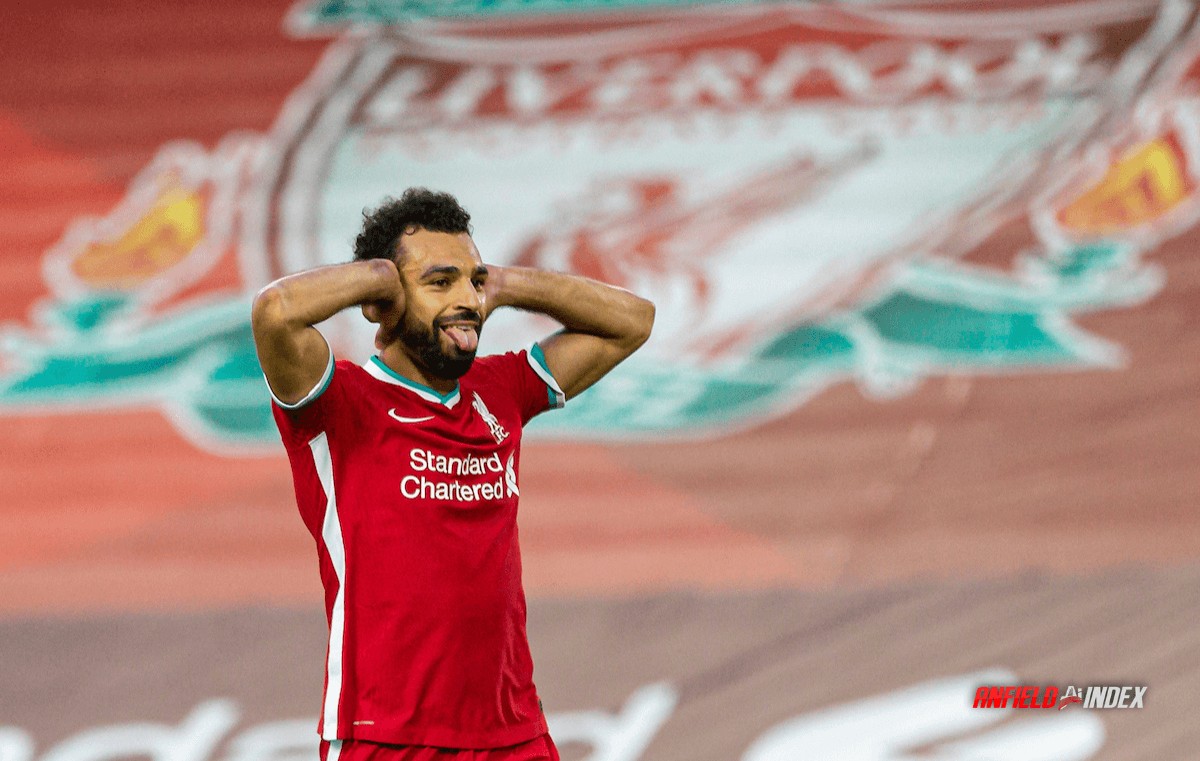 Under Pressure: Salah's Contract & Premier League vs Champions League
It's a topic that, seemingly, will run and run into the summer and maybe even next season. On the eve of the biggest game of the season away against Manchester City, and with Salah himself saying there can be no distractions for the whole team during this crucial period, the Mo Salah contract situation won't be sorted anytime soon.
On Under Pressure, during the international break, the original 'A' Team got together to present both sides of the debate, using a variety of stats, data and analysis tools to decide what is the best course of action for the club, and the player.
First up was Dan Kennett, presenting the performance levels that Mo has given the club since his arrival from Napoli: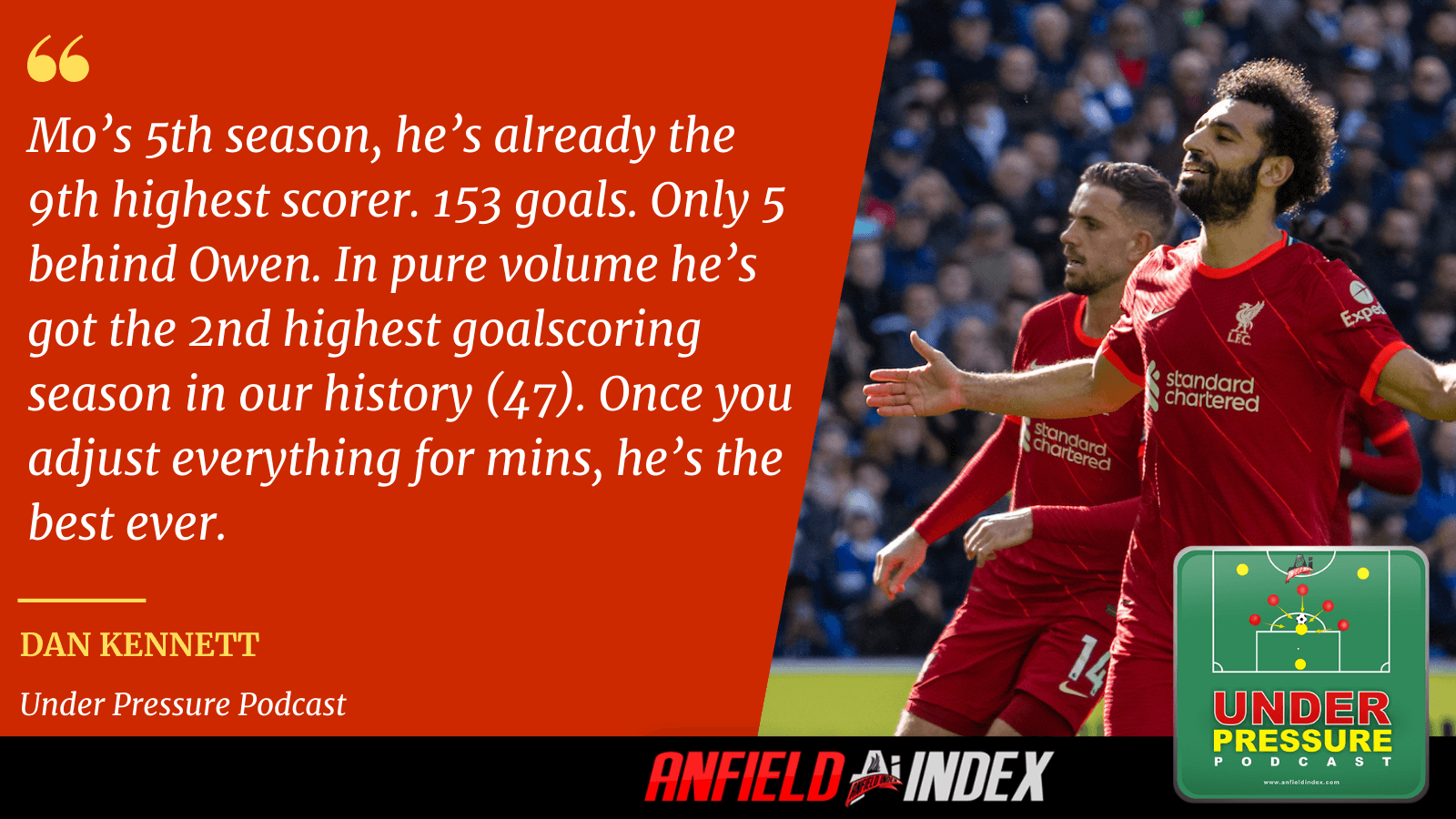 This was followed up by Simon Brundish, possibly taking it further and showing him to be – arguably – the greatest player in the Reds' illustrious history: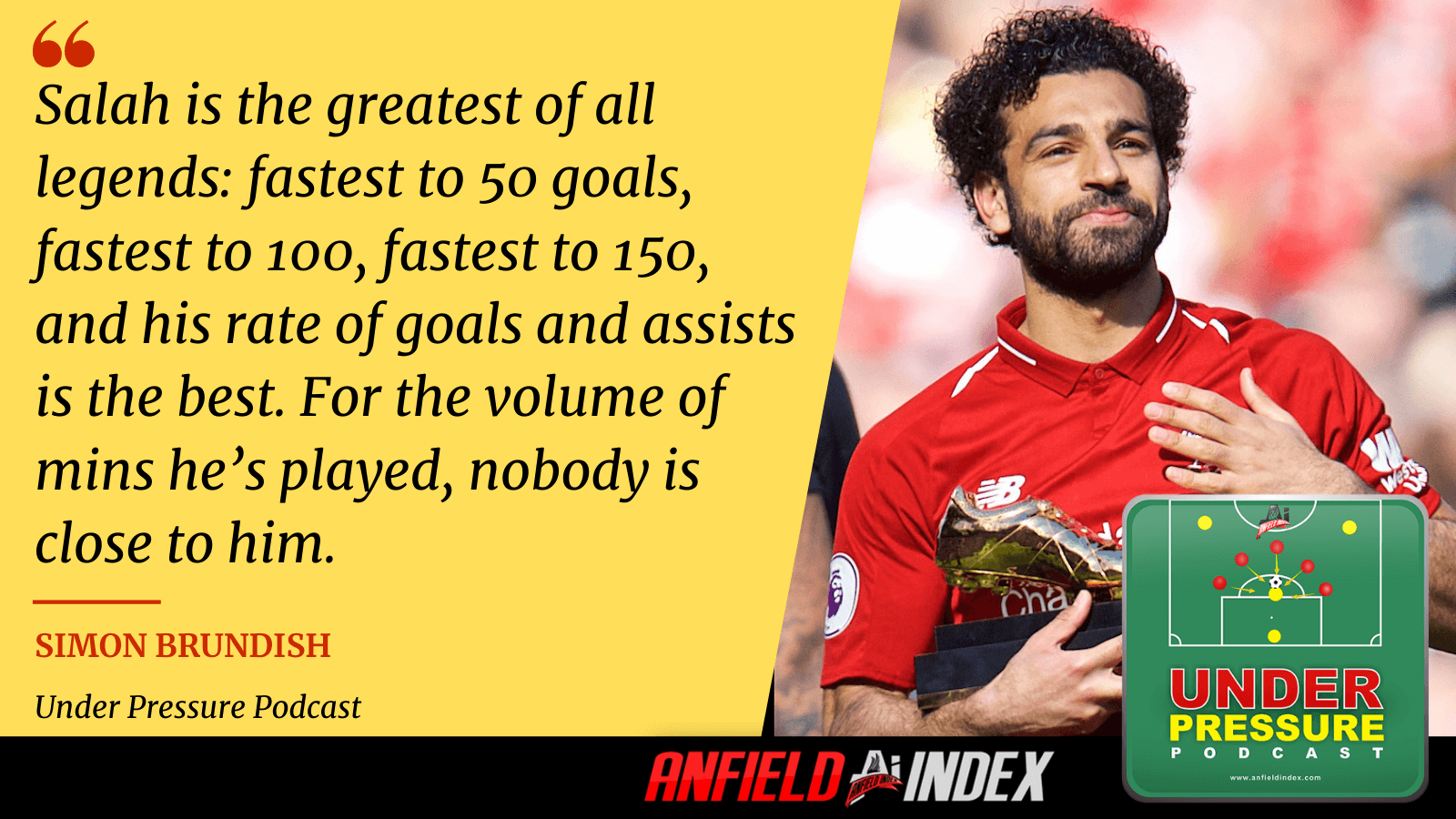 After setting up how much of an impact Salah has had since he arrived, the next section was quite heated on the podcast, where it was suggested that Liverpool might be able to being in a player who posted similar numbers to Mo before he arrived; or maybe they've already done it in January?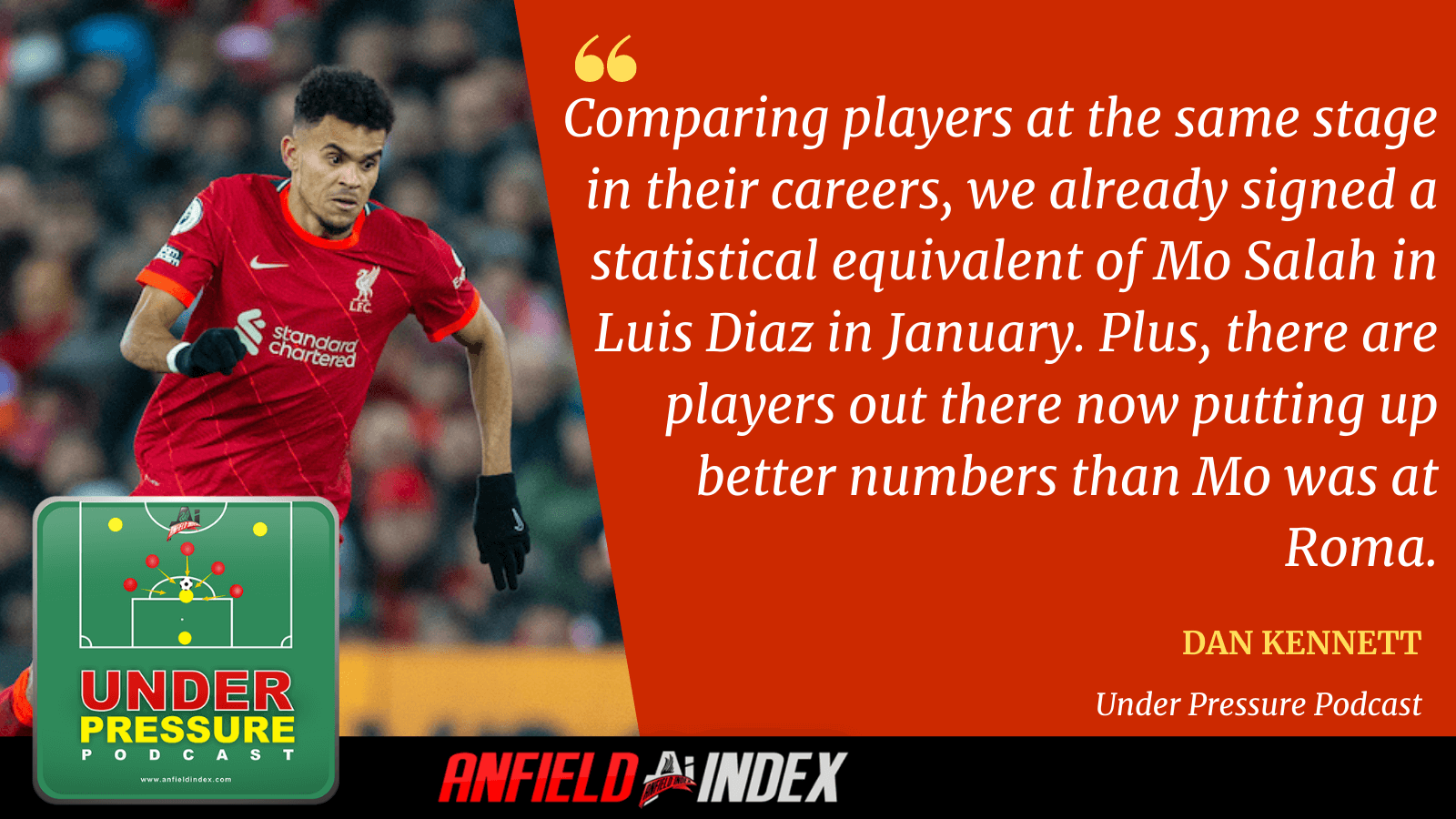 Finally, the discussion moved onto which trophy – if they had to pick one – would each guest prefer and why. The answers, as always, were varied and but on the whole the preference was the Premier League. The influence of Covid on our last title victory was a key factor outlined by Simon: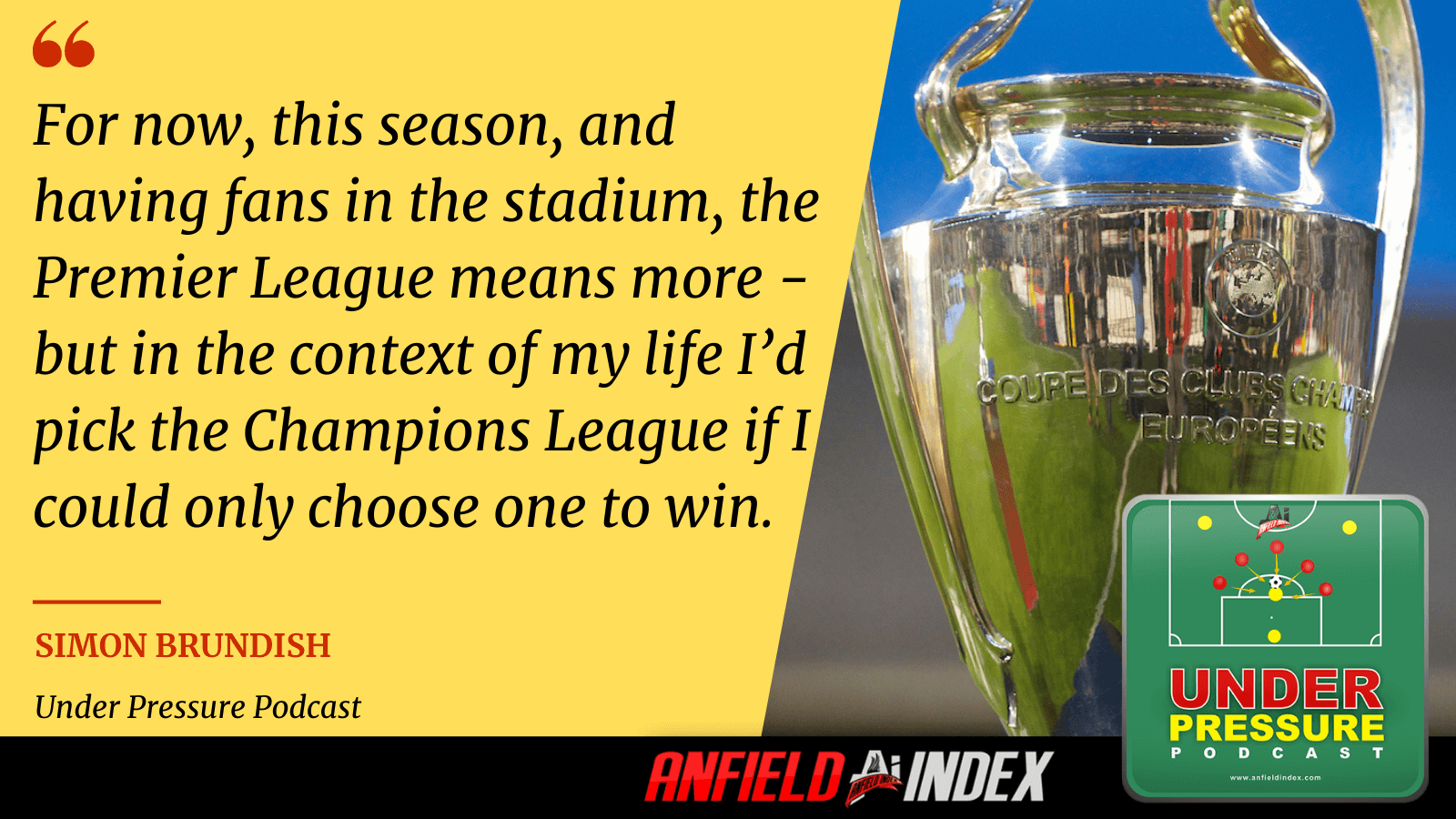 Next up was Gags, who as well as saying he'd prefer the league title, also said in the context of this particular season how much it would mean to overturn such a huge points deficit.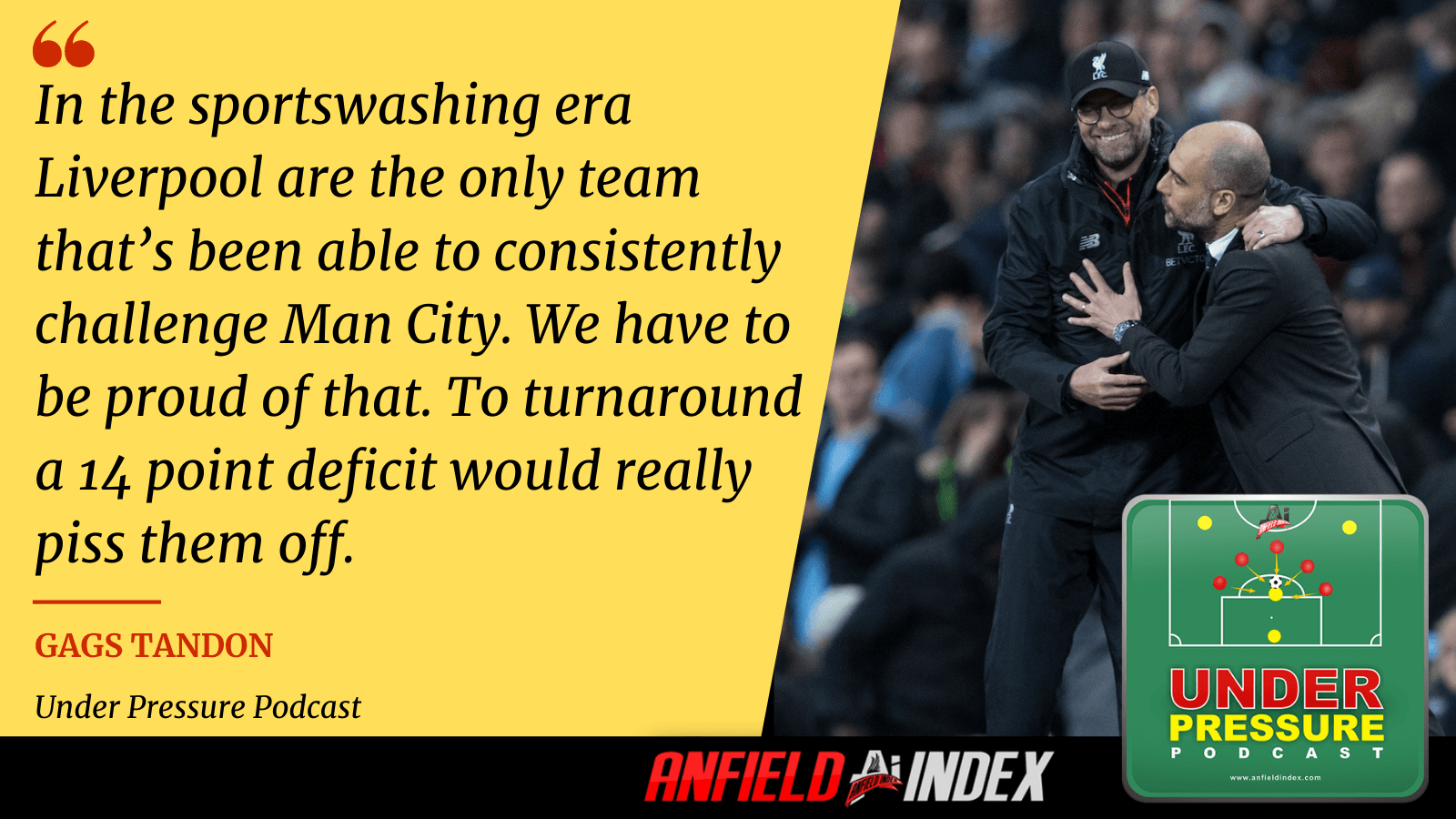 Crucially though, it was the huge volume of league titles we'd have, equalling the mediocre Man Utd on twenty wins, with no sign that they'll ever be able to challenge for the league again until they buck their ideas up (hopefully never, all hail the Glazers).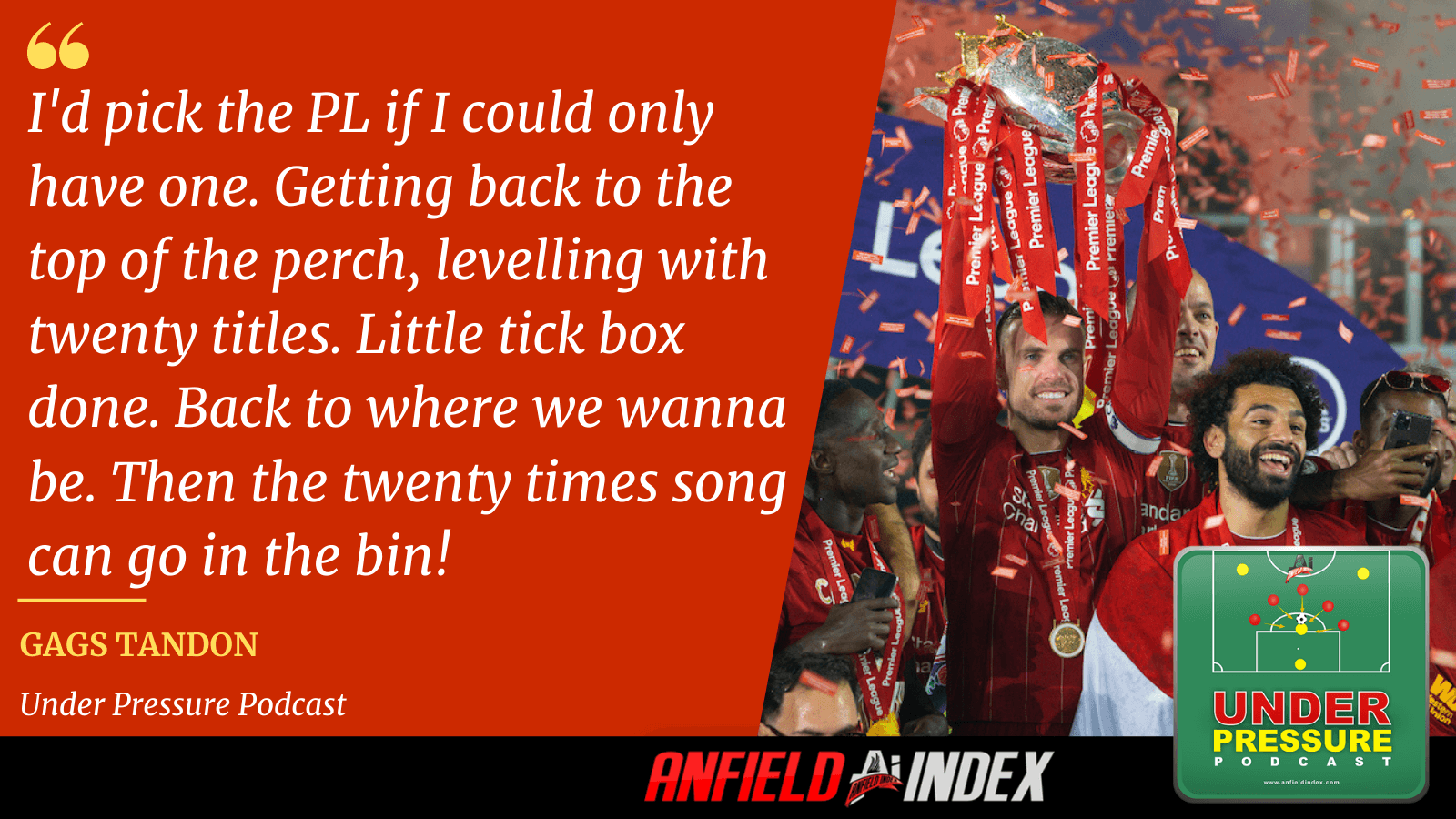 If you want to listen LIVE to any Under Pressure podcast, you can by subscribing to AI PRO here and also joining the Discord channel where all the best shows are recorded, and often includes lots of interaction with subscribers as well as plenty of Data Viz in the live show chat.
You can find a lot more statistical analysis on the UP Twitter feed by following them here, As well listening to the most recent episode on the link below.
Listen to the podcast here.