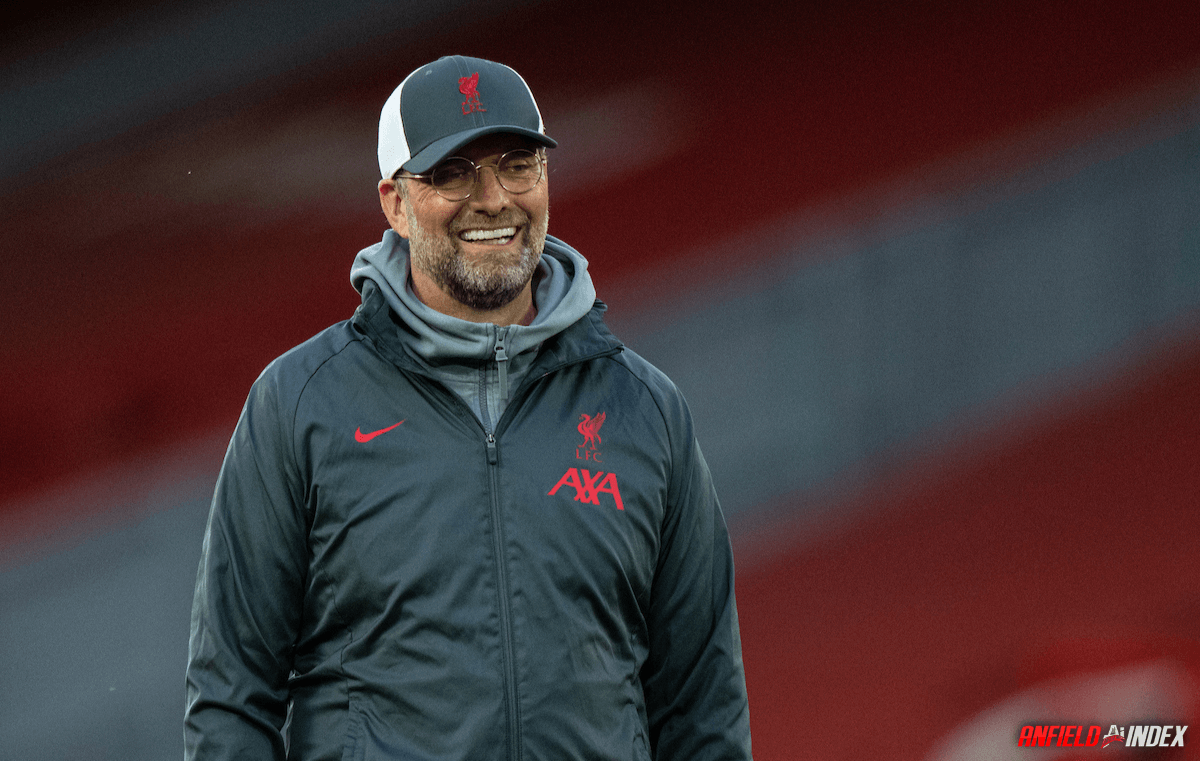 Can we finally end the speculation about Erling Haaland?
Can we finally end the speculation about Erling Haaland?
For all we know, the biggest secret Erling Haaland might have been hiding is that throughout his young life, he always dreamed of donning the famous red shirt of Liverpool. Amidst all the speculation surrounding potential his potential future destinations, the chances of rocking up at Anfield in the summer have been up there with the best of them.
But the acknowledged truth is that Haaland grew up supporting Leeds United, the team his dad Alf-Inge once played for, before moving on to Manchester City. He almost signed for the Elland Road outfit a few years ago too, after bursting onto the scene at Norwegian club Molde, already earning himself quite the golden boy reputation.
As the story goes, a then 17-year-old Erling travelled to Leeds with his dad Alfie, genuinely interested in securing a move. Molde were apparently willing to sell for around £4 million, providing the then Championship side could stump up that sort of cash, and of course, the promising young player liked what he saw.
While there was clearly serious interest on the part of Haaland, it would have been difficult for Leeds to shell out such a large fee at that moment in time, late in 2017. But while they weighed up the possibilities, infamous Italian agent Mino Raiola appeared on the scene, promised the Haaland family riches beyond their wildest dreams.
In January 2020 a move to Red Bull Salzburg was engineered by Raiola, costing the Austrian club an increased price of £7.2 million, aside from the inevitable addition of agents fees and other associated costs. The rest, as the Mirror highlighted last year, is history:
Erling Haaland's stats are unreal 🔥 pic.twitter.com/aiZk4Pwogn

— Football Factly (@FootballFactly) February 19, 2022
After the brief but impressive contribution of 29 goals and 7 assists in 27 games for Red Bull Salzburg, the towering young Haaland scoring machine was packed off to Borussia Dortmund. He reportedly joined the Bundesliga side for €20 million, penning a four-and-a-half-year contract, then debuting away at Augsburg on 18 January 2020 to the tune of a hat-trick.
The myth of his finishing ability has become the stuff of legends already, and this lad won't celebrate his 22nd birthday until next July. Needless to say, Haaland has gone on to become the most in-demand striker on the face of the planet, regularly filling the transfer gossip columns with claims about which club he will be playing for next.
At the time of writing, Haaland has bagged 80 goals and provided 21 assists with Borussia Dortmund, who are certainly hoping their main man will stay around a while longer. Yet while the rumour mill keeps churning, all and sundry are linked with blockbuster moves. They were last summer, and they will be again when the next window opens at the end of the 2021-22 season.
Given the success Liverpool has enjoyed over the last few years, they have inevitably become one of the clubs regularly name-dropped amongst the interested parties, reportedly keen to throw their hat in the ring for Haaland. The prospect of signing this remarkable striker is certainly exciting, which is what the gossip columns feed on, because who wouldn't want to see this guy banging in goals for the Reds, right?
Yet there also comes a time when reality must be faced, and the harsh reality is that Liverpool will not be amongst the clubs bidding to land Haaland. Indeed, our very own Jurgen Klopp has made that patently clear, during a recent interview at German outlet SportBild and cited by Goal, when prompted for thoughts about a potential approach for Haaland:
Mino Raiola's European tour will visit England on Friday to speak to Chelsea, Liverpool, Man City and Man Utd about Erling Haaland, according to Mundo Deportivo 👀 pic.twitter.com/moZ2FNJW5N

— GOAL (@goal) April 1, 2021
"We won't be going there," insisted Klopp with the utmost clarity. And as if any further explanation was required, the Liverpool boss was keen to elaborate why. "The numbers involved are just crazy – we'll be having nothing to do with it. No chance!" As if to underline his point, those final two words of the statement hammer it home. There is literally next to zero possibility of Haaland switching to Anfield.
The harsh reality is that financially speaking, Liverpool are not in the economic realm of making such a stratospheric signing. The numbers involved of which Klopp speaks are out of this world, well beyond any sensible transfer spending the Anfield hierarchy might ever consider. Even bookmakers are sensible enough to know that, which is why the Reds have rarely if ever featured at all, amongst their odds pricing for Haaland's next club.
Speculating on potential transfer moves has become big business, both for the media and bookies alike. Everyone is getting in on the act, including the best football betting sites that earn the most glowing reviews from SBO, whose experts cover all aspects of betting on the beautiful game at https://www.sbo.net/football/
Top of the list right now are Manchester City, backed of course by a seemingly bottomless well of Arabian oil billions, along with the resurgent financial might Real Madrid. The Spanish giant will certainly be pulling out all the stops in the summer, especially if they are serious about bidding for Haaland, on top of the expected move for French star Kylian Mbappe from PSG.
So considering the facts that while our beloved Liverpool can compete on the pitch, they certainly can't compete against such economic powerhouses, can we finally put any thoughts of signing Haaland to rest? Even if the player could be signed for the relatively 'bargain' fee of 'just' €75 million, which is apparently a gentleman's agreement he has with Dortmund, the whole package is well beyond our means.
This is entirely what Klopp alluded to in his rejection of any interest for Haaland, who would want around £21 million in his back pocket each year, after taxes. The outlay for Liverpool would be double that each season. Some estimates claim that wherever he goes, Haaland might cost his next club an outlay of more than £250 million. For that kind of money, he won't be heading to Anfield. Period.
So once and for all, can we now finally end all the speculation about Haaland and Liverpool?