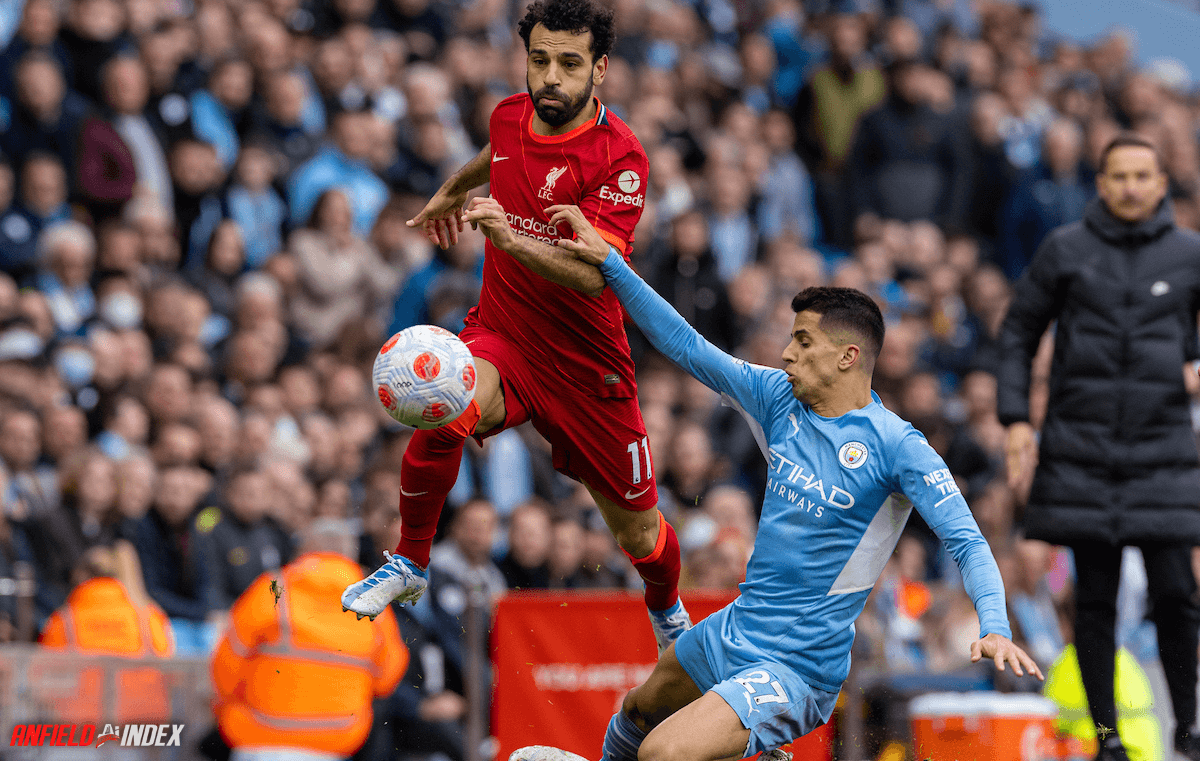 Observations: The Great Rivals don't give each other an inch
Similar to their first clash at Anfield, Liverpool and Man City were the better team for one half each at the Etihad. Man City stifled Liverpool and broke through after waves of pressure, then in the second half, the Reds closed down the paths through and created a number of quick attack opportunities.
The first half display from Liverpool was largely due to City's excellent press. Guardiola tweaked the team shape for the game, using a 4-2-3-1 with Sterling as the striker and De Bruyne behind him. Sterling forced Liverpool to play through Van Dijk, Thiago and Robertson, and from there City tried to pressure them into bad passes. There were a couple of times when this didn't work and Liverpool created good threat, including the goal, but most of the time it forced the Reds into poor giveaways that allowed City to sustain pressure.
In the second half, Jurgen Klopp's solution to this appeared to be trying to play more longer balls directly into the forwards. If it succeeded great, and if it didn't, the midfield would pick up the pieces and go from there. This allowed Liverpool to dominate territory and space even if they didn't always have possession, and making Man City play through the Liverpool press allowed for potential counter attacks.

It was clear, from the animated hug that Pep gave Klopp at the final whistle, that he considered it a fantastic game. One trait that has stayed consistent for Guardiola is that he loves a great football match where both teams play well, and so this was a good representation of the quality on display. With at least one more match between the two teams yet to come this season, it will be fascinating to see if they can find an edge. They can only keep drawing for so long, and in the cups, penalties beckon.