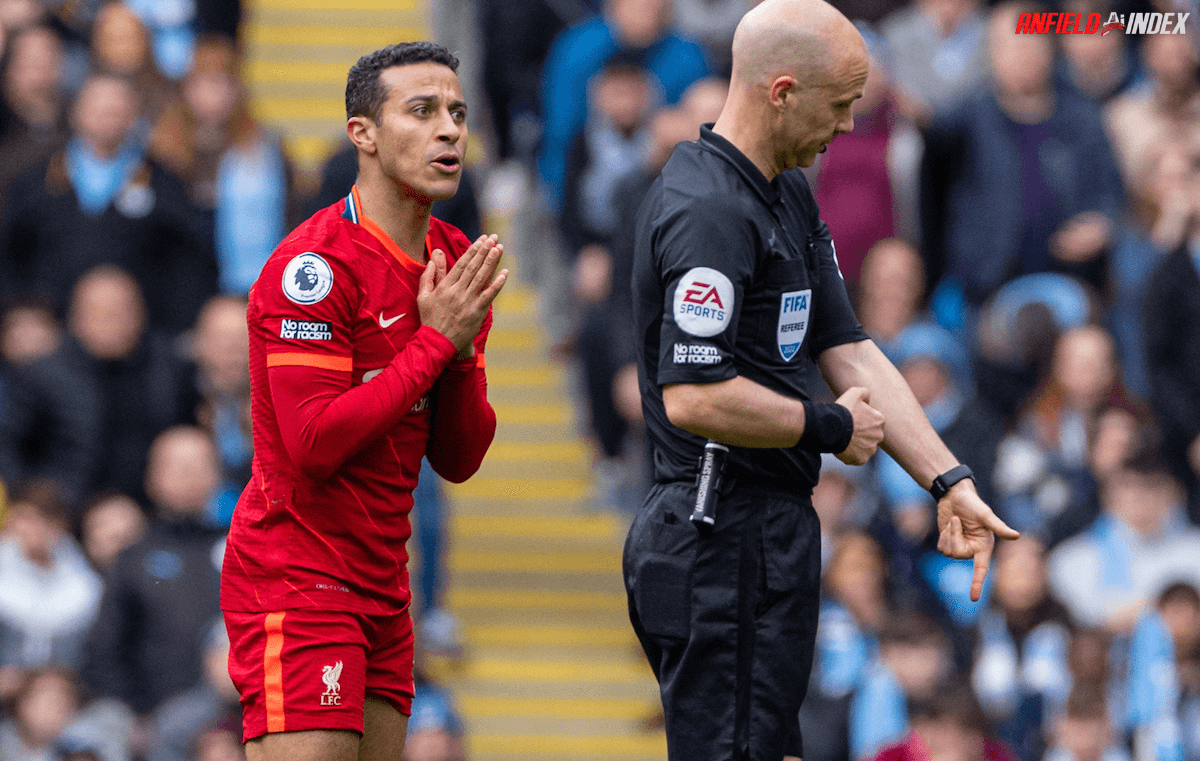 Manchester City 2 - 2 Liverpool - The Man of the Match

Thiago Alcantara
The Spanish midfield maestro was at times brilliant today, as well as offering some Paul Scholes type challenges.
His touch, vision, and ability to control the games tempo is sometimes astounding. In a game that kept shifting up multiple gears, he always seemed calm and assured on the ball, and demanded his football throughout.
The challenges could have seen an early bath for sure, but his intensity to stand up to such a great team was there to see. A midfielder that walks into any team in the world, and showed he is so so important if a Liverpool are to achieve further silverware this year.