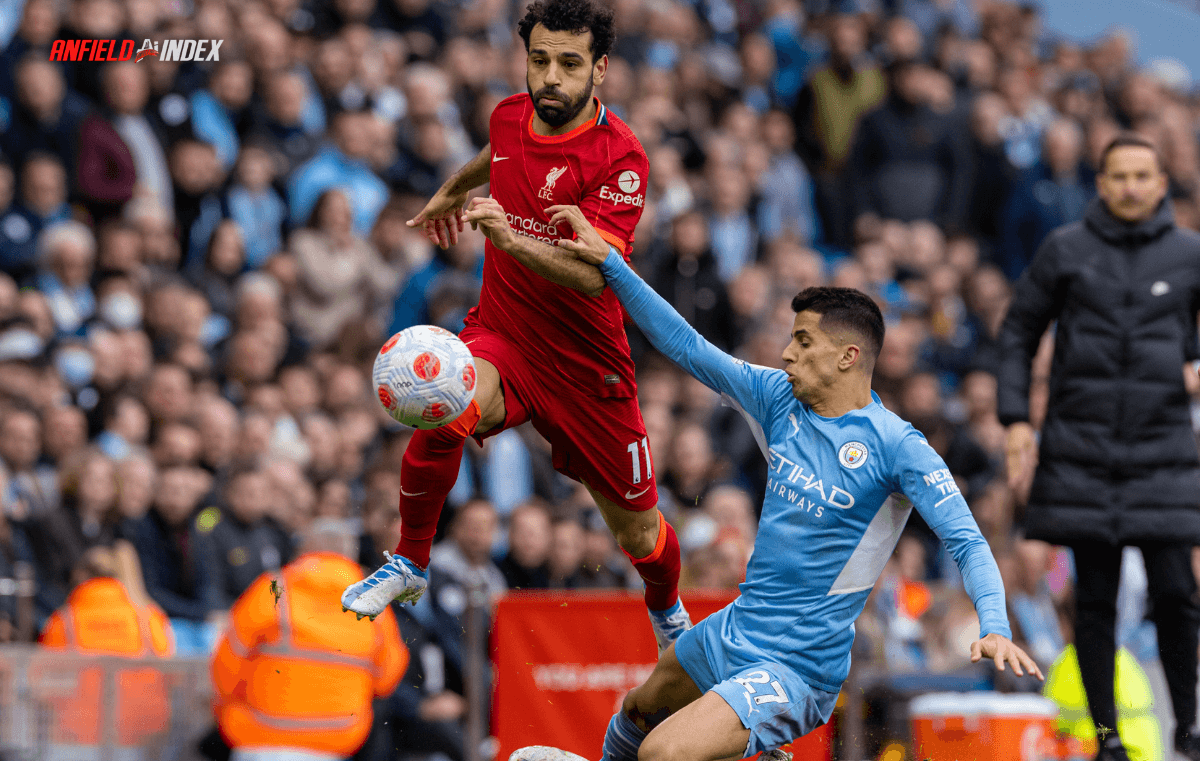 RAW: Hapless Henderson & Sloppy Set Pieces
It was billed as the title decider between the best two football teams on the planet. A chance to expand the lead over Liverpool for Man City, or an opportunity for the Reds to go clear at the top of the table.
On Post-Match RAW, Trevor Downey was joined by Jim Boardman and Dave Hendrick to look back at the 2-2 draw with the Citizens at the Ethiad.

First up is Dave, who wasn't pleased with elements of the side picked the manager, and also the subdued performance in the first half.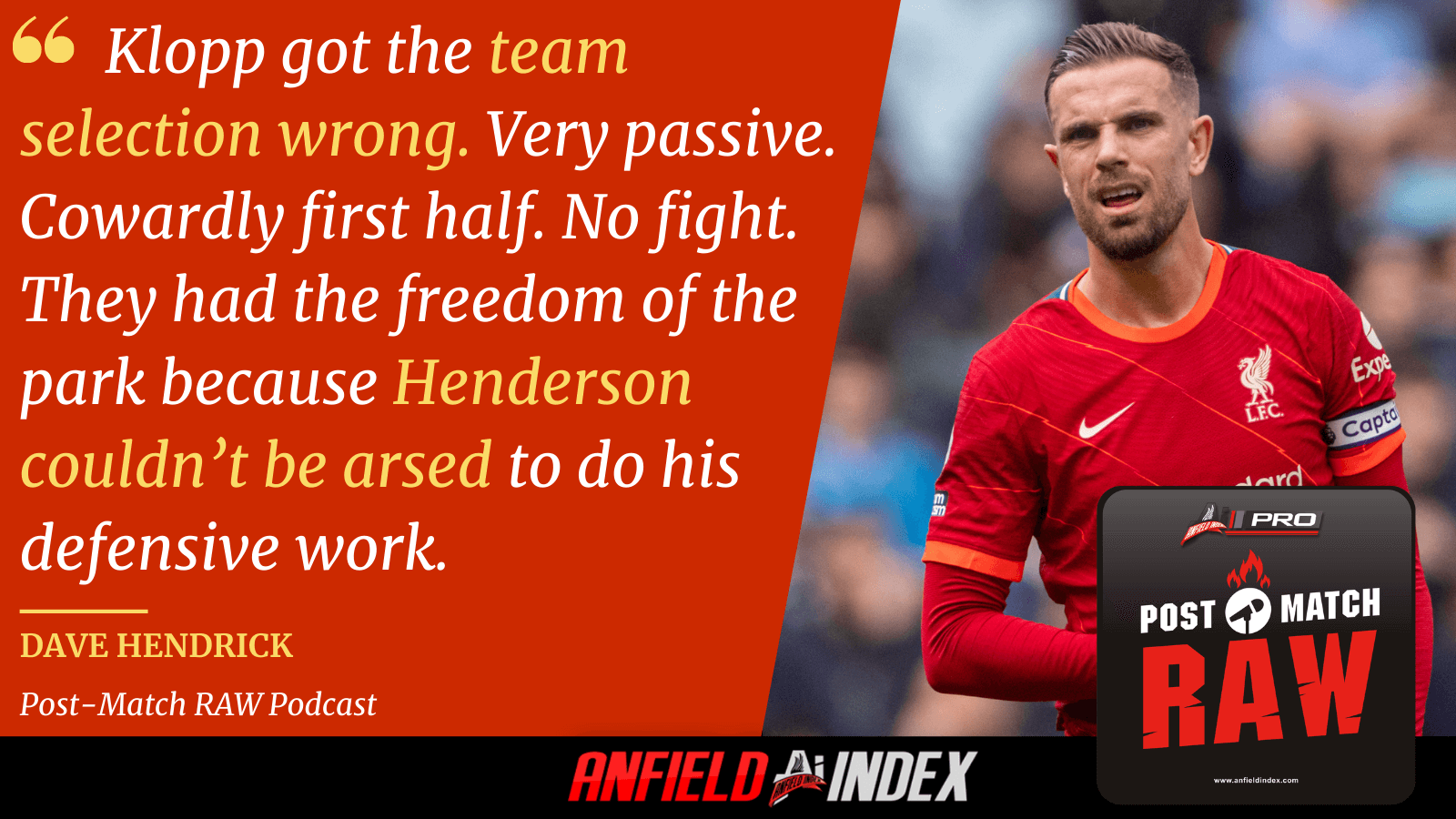 Jim was also in reflective mood, and this game – and the first half in particular – reminded him of the infamous visit of Chelsea back in 2014 when the Reds were in pole position to win the league.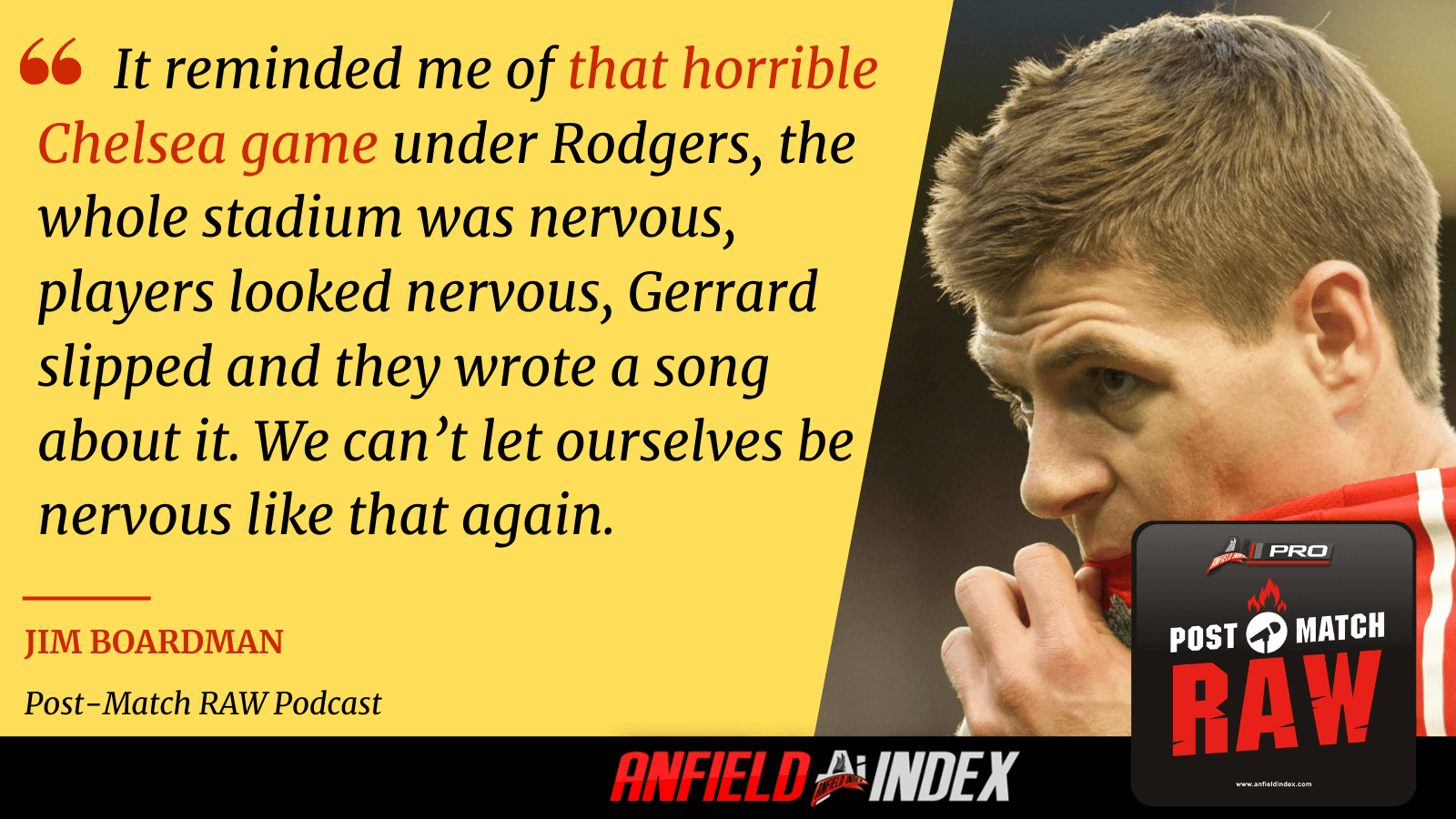 While many fans were critical of Fabinho for his performance – and his role in Man City's first goal – Dave thought the captain was more responsible and was too concerned with the awarding of the free-kick rather than marking his man.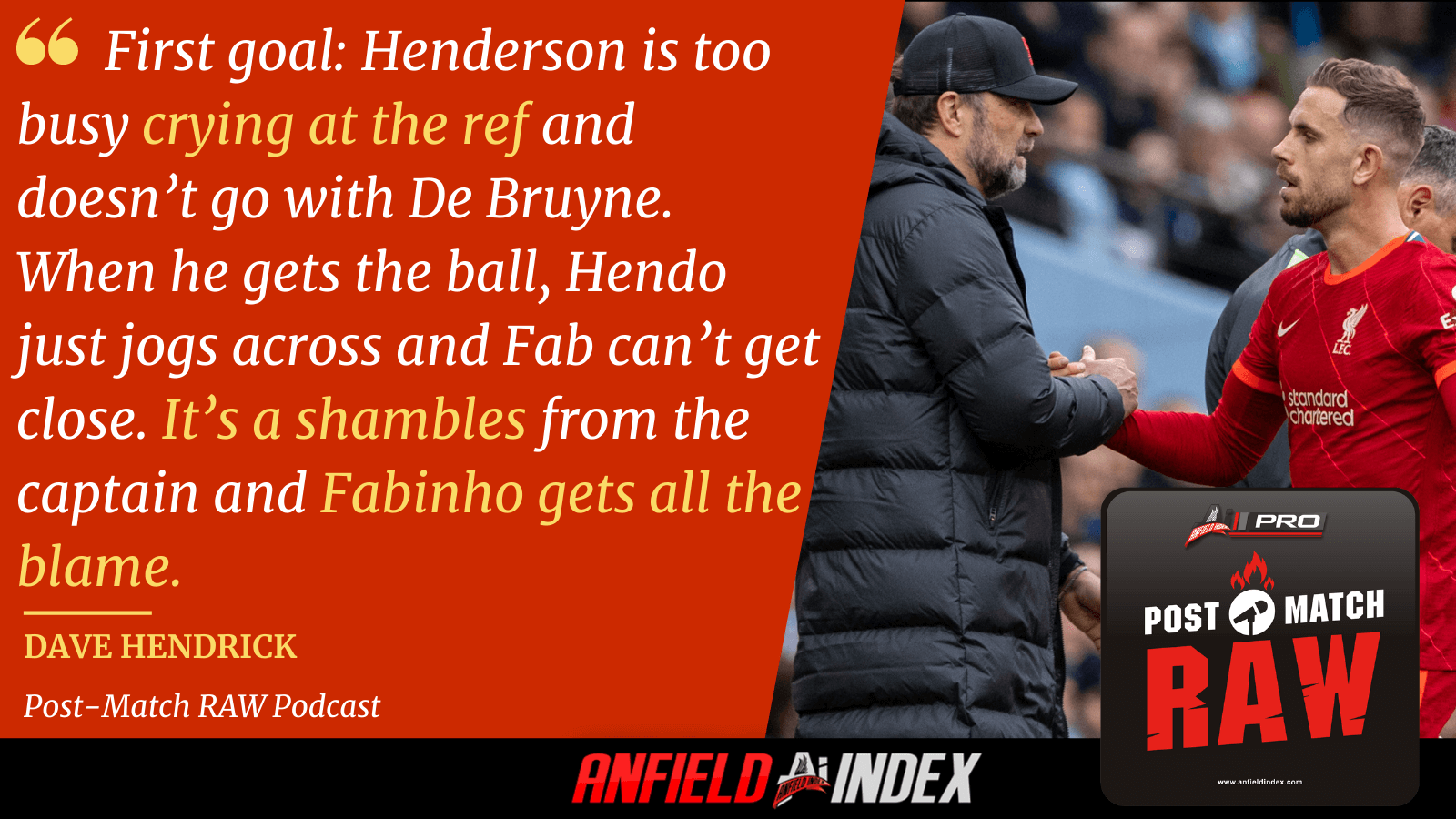 And although Guardiola received plenty of deserved praise for his tactical approach in this match, and how they managed to expose the Reds' defensive failures, he his in a luxurious position to spend absolute fortunes on players and not even play them.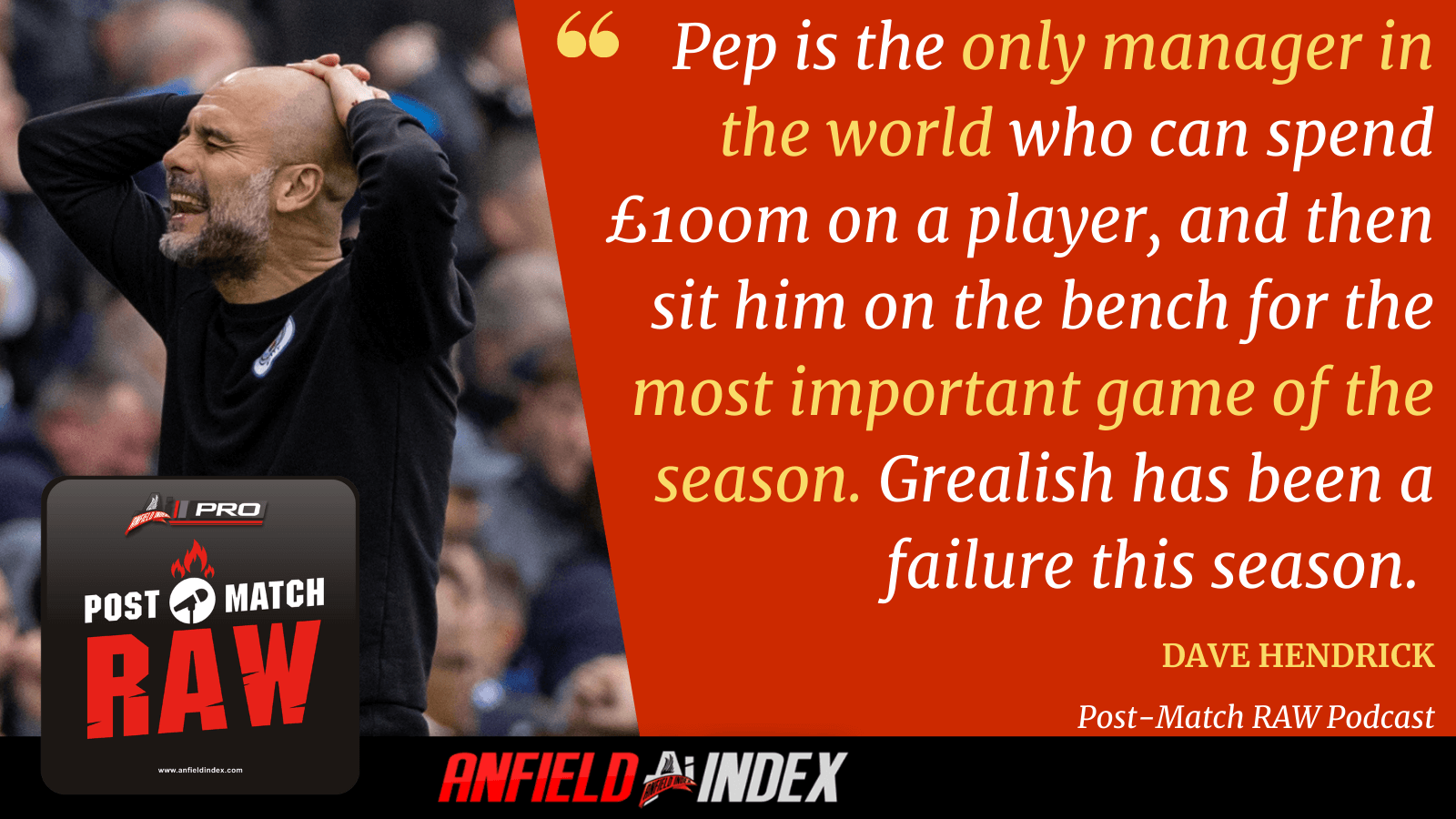 Jim was up next and the discussion moved onto the second goal for the home team. How did they manage it? Who was responsible or was it just a quality piece of play by Jesus.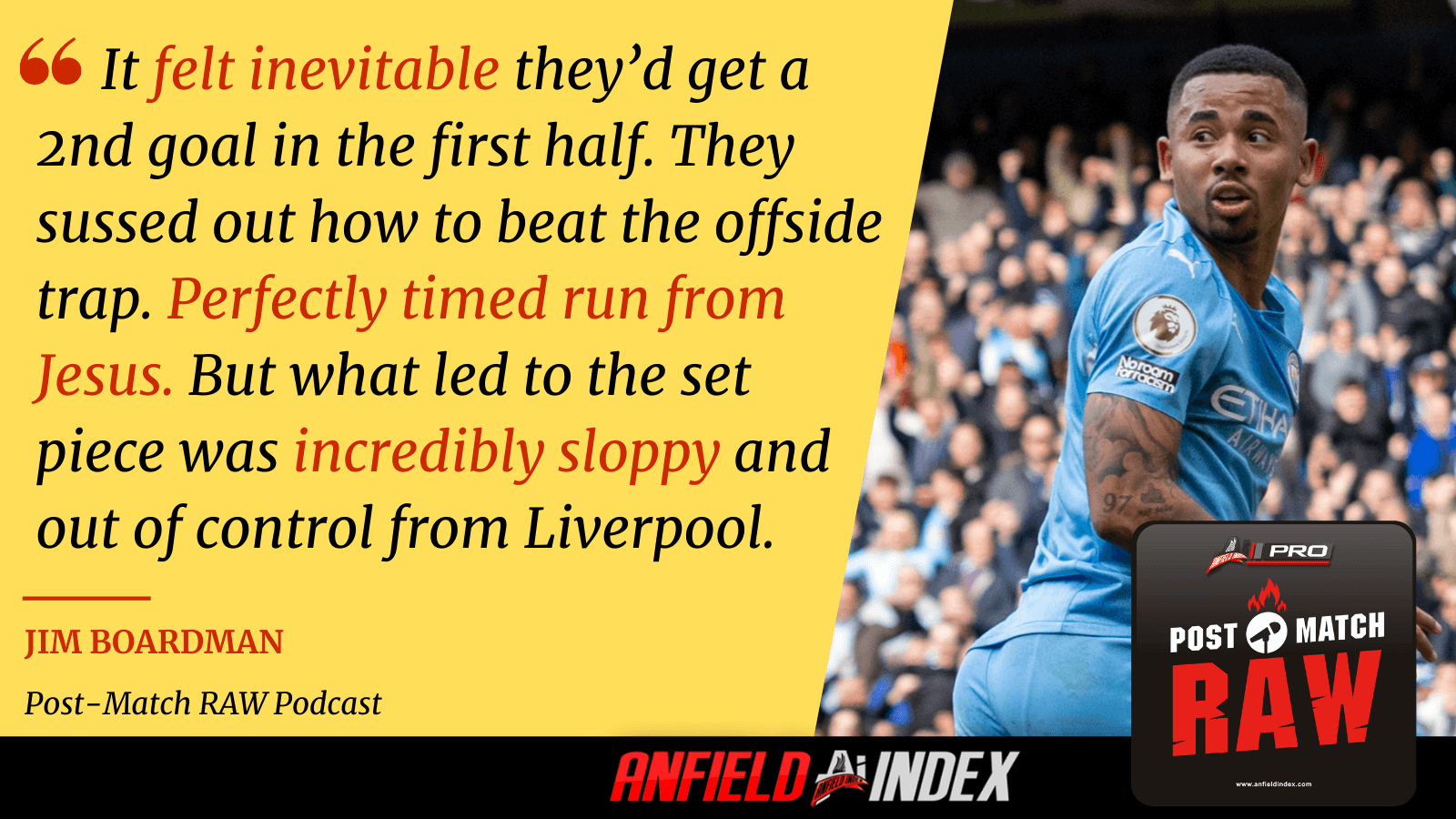 And finally – on a topic that is seemingly a constant for any pundit watching Liverpool these days – Trevor asks the question about the Reds' high line and whether we might have to adapt when we face Pep's side in future.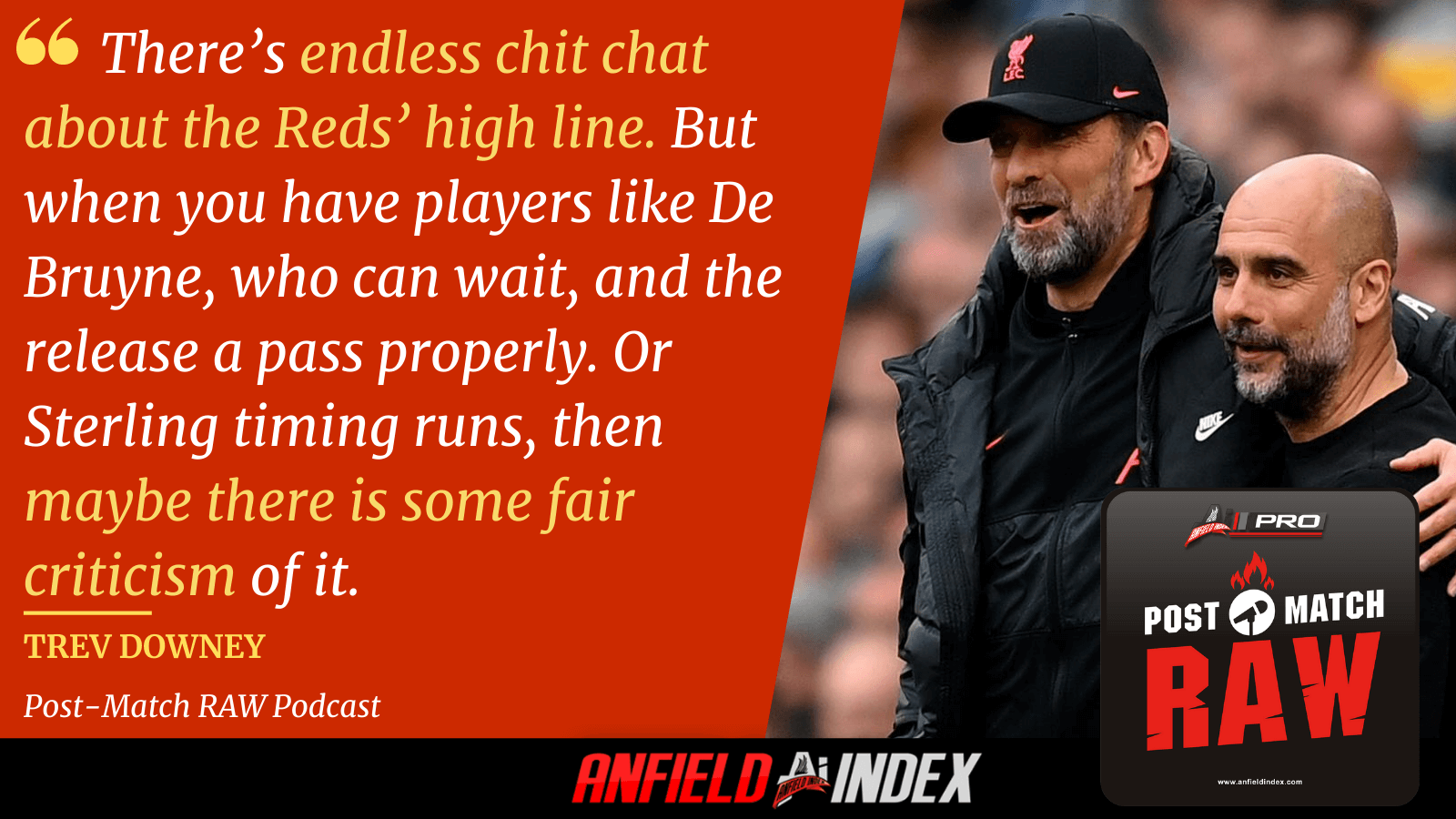 If you want to listen LIVE to any Post-Match RAW, you can by clicking on the embedded player below, or by subscribing to AI PRO here and also joining the Discord channel where all the best shows are recorded, and often includes lots of interaction with subscribers.