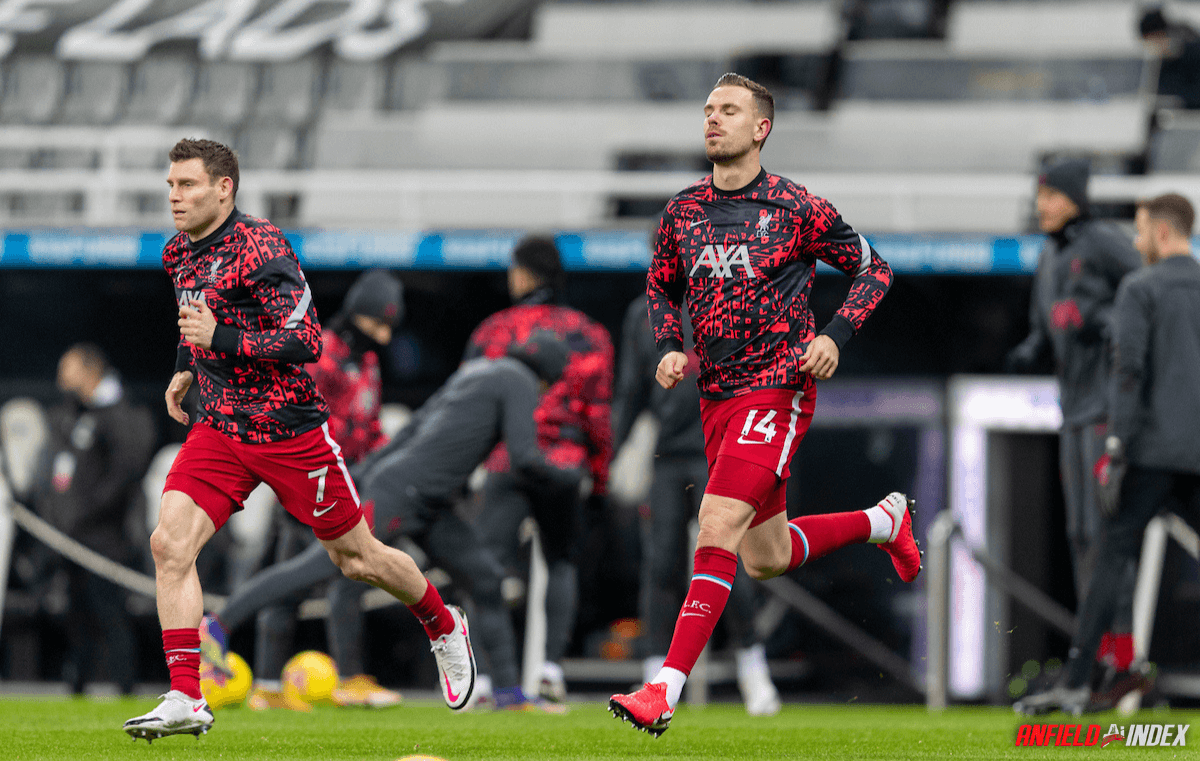 The Back Up Boys
With only a handful of games left in the Premier League, Champions League and FA Cup this season, Liverpool now (more than ever) need to utilise the full depth of their squad. After watching Manchester City glide into red territory time and time again this past Sunday, the end result has to be seen as a positive. To head to the Etihad and hold out for vital point, needs to be taken as a good result, all things considered. Forget the imbalance of the team (in that game), the eyebrow raising performance of the skipper, or the rashness of the usually dependable Fabinho. Every single Liverpool fan would've taken a draw before the game, and the fact of Manchester City failed to capitalise on so many chances, can only be to their mental detriment, and not so much Liverpools.
There will be a few fans that would have correctly predicted the starting lineup on Sunday, however it cannot be denied that picking the Liverpool team at the moment, is it very hard to achieve. There are certain players within Klopp's squad, that have to be starters for the biggest of matches. The likes of Ali, Trent, Robertson, Virgil, Fabinho, Thiago, and Salah, simply have to start such games. These are the exact seven players which I'd labeled the 'Magnificent Seven' earlier in the season. To have so many elite and world class players is outstanding, but there still has to be balance when selecting for the remaining spots. Rotation of players must be done to ensure minutes are present for all, but more so to ensure longevity of the irreplaceable.
In the modern footballing era, squads have to be used efficiently, in order to cope with the multiple competitions at hand. We saw West Ham struggle over the weekend after their own European exploits against Lyon. Squads are built and can survive only based upon their depth, especially when various avenues are on their agenda. Liverpool now sit in the midst of battle, across three remaining competitions. Jurgen Klopp must now decide his best team, and use that side accordingly, whilst filtering in and out various squad members to best serve that elite group.

Within a world class team (such as Liverpool's), amongst those elite performers have to be individuals defined as the back up pieces. In every single players journey they must eventually decide whether it be team success, or appearances that matter most. This is of course most applicable to those clubs in the hunt for honours, but it is a crossroads that many top level performers will meet, sooner or later.
People often talk about the role model status of James Milner. He's a footballer that has been around forever, and could well be calling time on his long career this season. He made a decision (upon leaving Manchester City), to hunt more appearances as part of his initial Liverpool contract. He wanted to play more, he wanted the number 7 shirt, and he wanted to be in a team that was on the fringes of success. Yet it was his second contract at Liverpool (one which was handed to him by Jurgen Klopp), that showed he too had reached a crossroads in his career. Milner knew less games would fall his way, and chose team success over personal gain. His knew his trophy cabinet would grow, and he would be part of something special, something built by Klopp. There would have been dozens of clubs willing to hand Milner a first team role (at the end of his last contract), yet he saw the bigger picture, and chose ultimate team success over personal pride. Cristiano Ronaldo is perhaps the polar opposite of this. The legendary player is determined to break every personal record, and see his name selected for every game. It can be argued that both his national and club teams have faltered of late, and his desire to be a constant figure is probably significant in this.
I wrote earlier in the season how Jordan Henderson should become more of a back up player for the reds. In my opinion, the final years of his own career should mirror the last few years of James Milner's Liverpool stay. Jordan Henderson can be an effective piece in this squad, but only if the limitations are understood by both player and manager. Henderson appears in rapid decline, and looked lost at times against City. His inability to play to the level required may be detrimental to others performances, and he can no longer be considered one of Liverpools best three midfielders.
Loris Karius, Joe Gomez, Alex Oxlade-Chamberlain, Takumi Minamino and Divock Origi, share one thing in common in that they are the back up players for the Liverpool first team. All of the above could well leave this summer, and most are going to have very good careers at other clubs. They too need to make a decision this summer, as to what is most important to them.
Jordan Henderson should in no way leave the club this summer, yet after his largely disappointing season, it is now expected that a replacement will be signed for that right sided midfield role. The current hierarchy of midfielders goes as follows. Fabinho & Thiago, Naby Keïta, and then probably Jordan Henderson. For me, this is probably only due to his seniority and appearances made. I would much rather see his minutes split with Curtis and the Ox, until Harvey is ready to go again. There are so many opportunities where Hendo can play a key role, and enjoy the success of the team, without being a constant starter. Certain players can enjoy their own squad role, and this notion must now be considered by all.
Liverpool play City again this weekend, and that starting line up could well point to how Klopp views his best team. Certain back boys will come into consideration against Benfica, with the elite returning for the FA Cup semi final. The squad must again be rotated, and players must show they can be counted on with their desire and team spirit. More success could be just around the corner, and the whole squad needs to be on point, if the ultimate achievements are to become reality.