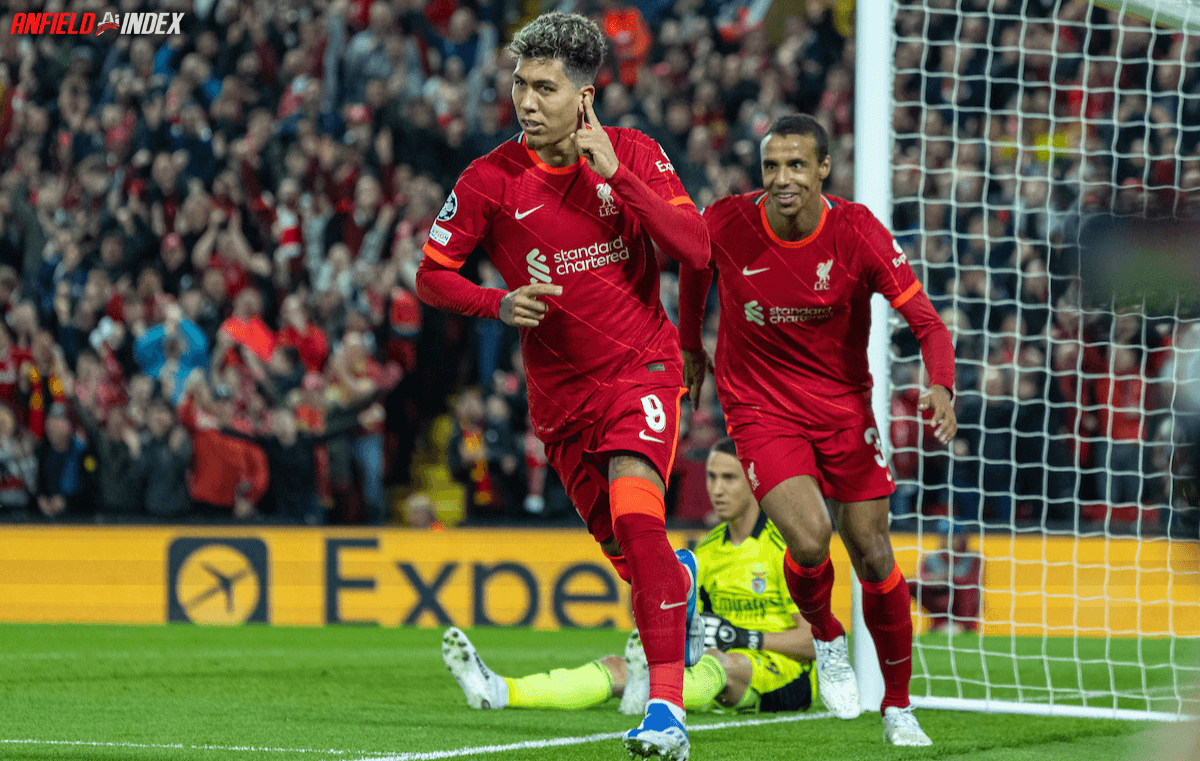 Liverpool 3 - 3 Benfica - The Man Of The Match

Bobby Firmino
A man loved by the Reds' support, the players, and most importantly the manager.
His work rate was impressive, and his goals a lovely sight. With so much talent in the Reds' forward options, Bobby can still have his high moments.
Showed tremendous intelligence in his pressing, and movement off the ball.
Two very well taken goals, and could be a starter more and more as the reds hunt more glory.