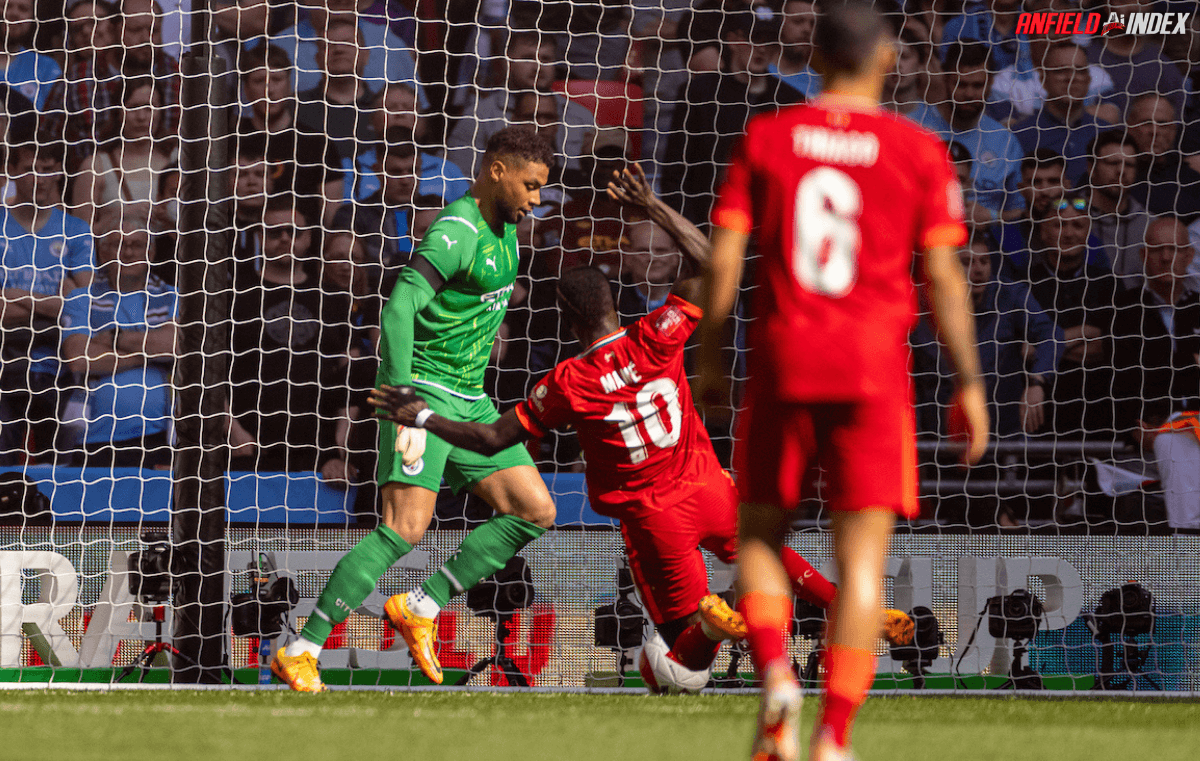 Liverpool 3 - 2 Man City - The Man Of The Match - FA Cup Semi Final
Liverpool 3 – 2 Man City – The Man Of The Match – FA Cup Semi Final
Sadio Mane
In a period where questions surround Sadio's future, he seems to have reinvented himself after the arrival of Luis Diaz. His contract is quickly reducing, and soon mist come the decision as to stick or twist with the Senegalese forward.

A switch to the central striker role was always going to take time, but the success that is now being garnered is clear to see. His work rate, strength, ability on the ball, and scoring instincts gave grown game on game.
This FA Cup semi final again showed that he is indeed the first choice 'false 9' right now, and he was the best red in a good overall performance. In a game that probably should have been more comprehensive that the final scoreline, Mane still stood out as the games clear best player.
His first goal was almost as comical as it was decisive, with Steffan being hounded into his own net. That goal took the game to a formidable 2-0, after Ibrahima Konate scored (again) from a great delivery. Mane's first goal showed a desire that was at times starting to lack on the flank, and his new role (and added competition) seems to have relit that flame of desire.
Sadie then all but ended the game as a contest, with a brilliant volley to the City near post. His sweetly struck goal was on the edge of half time, and as with past Liverpool games where a 3-0 advantage has been gained, the reds seemed to settle for control in the second period.
Regardless of the end 3-2 score line. Liverpool were well worth their win, and Mane was close to sensational in his display. With a season still very much on the verge of spectacular, Sadio today showed that is is still very much an elite force of nature.
Steven Smith