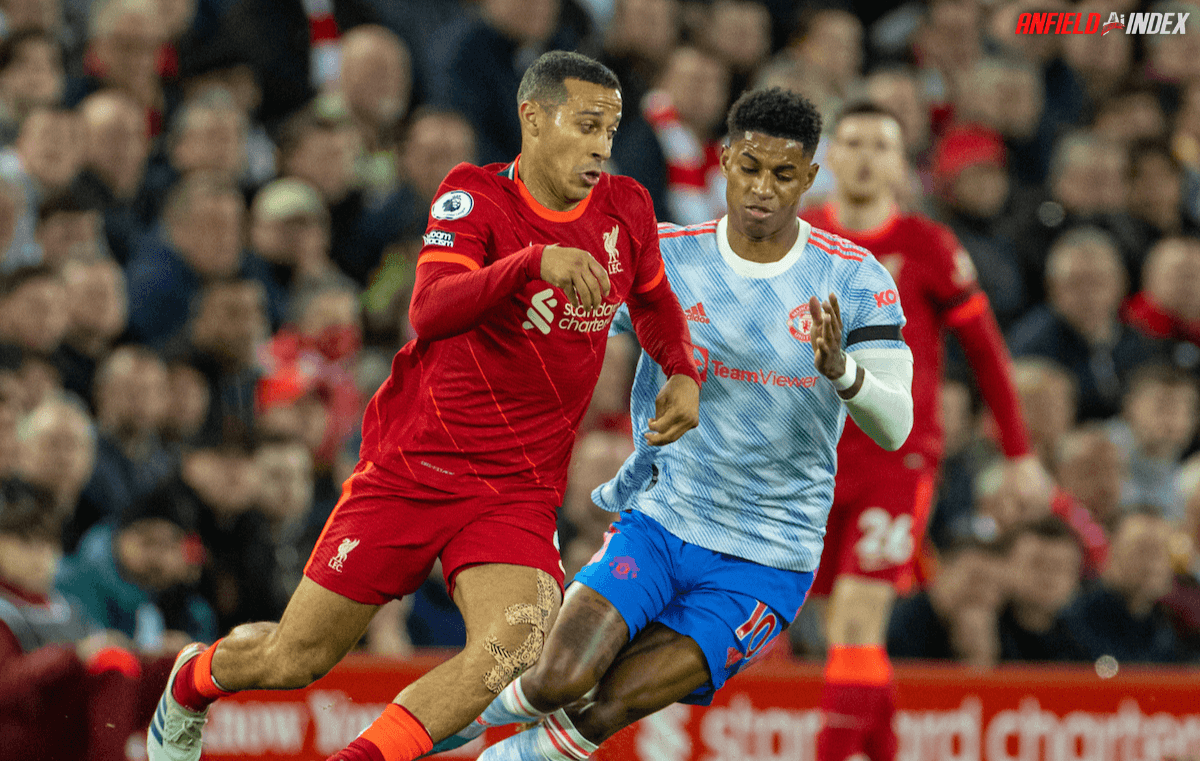 Liverpool 4 - 0 Manchester United - Man Of The Match

Thiago Alcantara
The master orchestrater and controller of the Reds' midfield. He wanted the ball in any and every situation, and United could do nothing to stop him. His first half display was sensational, with the game both quickened and slowed to meet his desire. A moment in the first half saw him win the ball on half way, like a prime Mascherano. His overall okay was near faultless, and there was even recognition from the commentators.
To enjoy this team and appreciate the level play is a blessing, and Thiago is central to everything. He just be Liverpool's gifted ever player, with the team playing to the Spaniard's irresistible style.
The second half was all about control and not overplaying, as the game slowed,
Thiago was the central figure in taking this game away from his shocked opponents in the first half, and well deserving of man of the match.