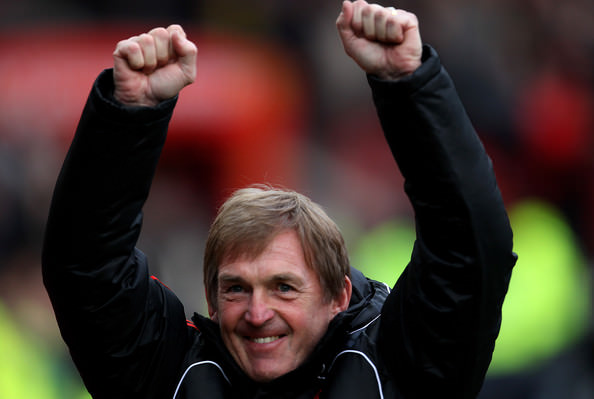 The Greatest Liverpool Players Ever

Liverpool is one of the best teams in the world – and has been throughout the history of the sport. It has fans from all across the globe, who worship the team – and the players. And, let's make no mistake about it, there have been some of the best players in the world that have donned a Liverpool shirt. If you are a Liverpool fan that likes betting on Premier League football games at top sites such as Boylesports, then they always know that, no matter what, there is always going to be a player on that pitch that can make anything happen.
Here we look at the greatest Liverpool players of all time.
No. 4: Graeme Souness
Souness moved to Anfield in 1978 – and won 5 league titles, 4 League Cups and 3 Championship Cups with the team in seven seasons.
He was a key player in the dominant team of the era, with attacking skills that were often overlooked, due to his ferocious tackling.
Alongside Ray Kennedy, Jimmy Case and Terry McDermott, he was a part of the toughest midfields in England – and technically adept. He was appointed captain in 1981, leading the team to 3 consecutive league titles and League Cup doubles, plus the 1984 Champions Cup.
No 3. Ian Rush
Liverpool signed Rush in 1980 – at just 19 years old. He started as an unknown youngster but left for Italy 305 games and 207 goals later – as he and Dalglish terrorised the opposition. He was seriously mourned by the club on his departure. After Rush scored his first, the Reds had a remarkable run of wins. Basically, the rule was – if Rush scored, the team didn't lose. This only went sideways when they lost to Arsenal in the 1987 Littlewoods Cup Final.
After a turbulent year in Italy, he returned to Liverpool – and wasn't quite the same, but still managed 139 goals from 300 games. Rush became the inspiration to Liverpool stars of the future including Michael Owen and Robbie Fowler – all wanting to be the next Ian Rush.
No 2: Steven Gerrard
Stevie G is known for his skills – and loyalty, being one of the few players that spent his entire football career at one club.  During that time, he played 710 games and scored 186 goals. But there's so much more to say. He was the team captain when they achieved the 'Miracle of Istanbul' – the comeback of comebacks. And, it was Stevie G that scored the first of the comeback goals.
He also scored on another crazy European night, when the team went on to beat CD Alaves 5-4 in the 2001 Europa League final. He scored twice in the 2006 FA Cup final – and a decisive 2003 goal against Man U. Steven Gerrard never managed to lift the Premier League title though, which will always haunt him. However, he won 48 individual awards and is no. 2 on our list.
No.1: 'King' Kenny Dalglish
The word legend isn't thrown out lightly, but this is quite fitting here, who was so beloved in the team that he was named 'King Kenny'.
He first endeared himself to the team when he chipped his goal over the Bruges goalie to seal the 1978 Champions Cup final. In his 13 seasons as a player and player-manager for the team, he scored 169 goals in 502 games.
Dalglish played 180 consecutive games for the team from August 1977 – and in that time they were crowned Champions twice and won the Champions Cup and Super Cup. He is also remembered for his warmth and compassion for the victims of Hillsborough, attending many of the funerals of his fans.
The Best of the Rest
It would be hard to write about every single player that has been hugely impactful for the Reds. These are obviously living Liverpool legends, but there are many more who are also well up there. Some of the others worth mentioning are:
Mo Salah

Kevin Keegan

Ray Clemence

Robbie Fowler

John Barnes

Ray Kennedy
We are sure more will be added as their legend continues.