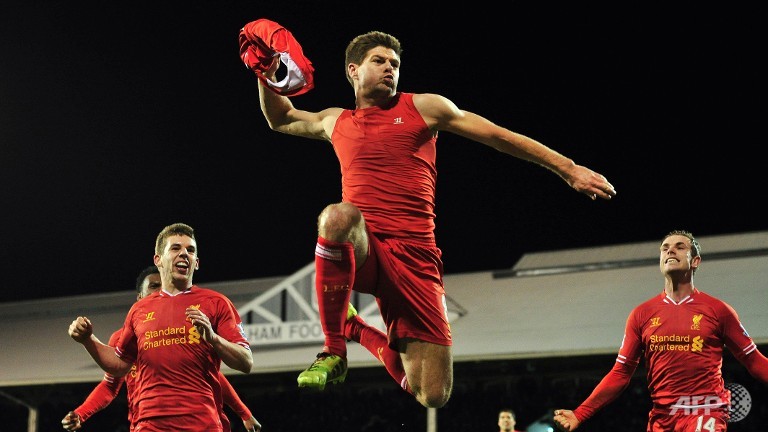 Liverpool's Top Goals Ranked
If you know anything about Liverpool football club, you will know that they can never be counted out. These are the team that knows how to score – and no matter how far behind they seem, there is always the chance that they can create a bit of magic that shocks fans and bookies. If you have put your money on Liverpool at Boylesports football betting site, no matter how much it looks as though it's all looking a bit unlikely, anything can happen right up until the final whistle blows.
This team is in top form right now – and they aren't falling behind much. However, one thing we know about Liverpool – all throughout the years, they have always been able to put the ball in the back of the net – and normally, when it's needed the most. 
Here, we take a look at their best goals of all time…
1959: Alan A Court v Charlton Athletic
Back when the team was in the lowly second division, on a cold winter day, this was when the gods favoured the red team – and their stern-looking manager, wearing his overcoat and a wide grin.  He watched as the first-ever goal of the Bill Shankly era was scored – and it seemed as though he knew that Liverpool FC would be the team of the future.
1977: Tommy Smith v Borussia Monchengladbach
In the European Cup Final, although everyone thought that it would go the way of Borussia Monchengladbach, but it was a fierce header from Tommy Smith that swung it in their direction. This was their first final appearance, and this goal took them 2-1 up, going on to win 3-1. That began the start of their European dominance.
2005: Luis Garcia v Chelsea
In the 2005 Champions League semifinal, Chelsea would be the victims. This was a very controversial decision – and one that still probably haunts Mourinho. However, this arguable 'ghost' goal stood – and this was the one that took them to Istanbul, where we all know exactly what happened next.
1982: Alan Kennedy v Real Madrid
In the 1981 European Cup Final, there was a sprinkle of magic. The team's full-back scored the winning goal against Real Madrid to bag their third European Cup.
1985/86: Kenny Dalglish v Chelsea
This goes down in the history books for so many reasons. This was the goal that saw Dalglish win the league title for the first time as a player/manager, he scored the winning goal himself – and it was against Chelsea at Stamford Bridge. It also stopped arch-rivals Everton from winning the title.
2005: Steven Gerrard v Olympiakos
Another historical moment from the team in the 2005 Champions League came from legend Stevie G in the Group Stages against Olympiakos. It was this strike that made Istanbul a reality. Although they were 2-1 up over the Greeks, they needed another goal to get through to the knockouts. This extra time goal will go down in history.
2006: Steven Gerrard v West Ham
Another bit of Stevie G magic came the following year in the FA Cup Final against the Hammers. They went 2-0 down and it was Gerrard who scored the equaliser. Eventually, at 3-3 the game went into a shootout – and Liverpool won.
2005: Liverpool v AC Milan
This was the biggest comeback and awe-inspiring goal-scoring magnificence we have seen for quite some time – maybe ever. The Champions League final in Istanbul, 2005, was one that will be remembered forever, by Liverpool and AC Milan fans, but with very different emotions.
The team was down 3-0 at halftime, then, the second half saw a performance we will never see again. Stevie G's perfect header showed that the team was down but not out. This was followed by Smicer, playing his last game for the club, scoring the second. However, it was Xabi Alonso's third that completed the miracle, taking it to 3-3. With the final-whistle blowing, the reds were on the ascension – and, after having taken the wind out of AC Milan's sails, they went on to win their 5th European title.