If getting hammered five-nil at Old Trafford, with a sitting duck manager, wasn't enough Manchester United decided to try and replicate it once more at Anfield. The similarities were striking: early goal for Liverpool before the 5th minute; Paul Pogba leaving the pitch early; a lame manager with no influence; and Mo Salah running riot and the Reds racking up a cricket score (well, an English batting performance anyway).
On Post-Match RAW, Dave and Hari joined Trevor in his rural field in Ireland to discuss and debate the match, and the causes of not only the brilliance from Liverpool but also the abject nature of the Red Devils. Hari started by highlighting how impressive the start was from Liverpool.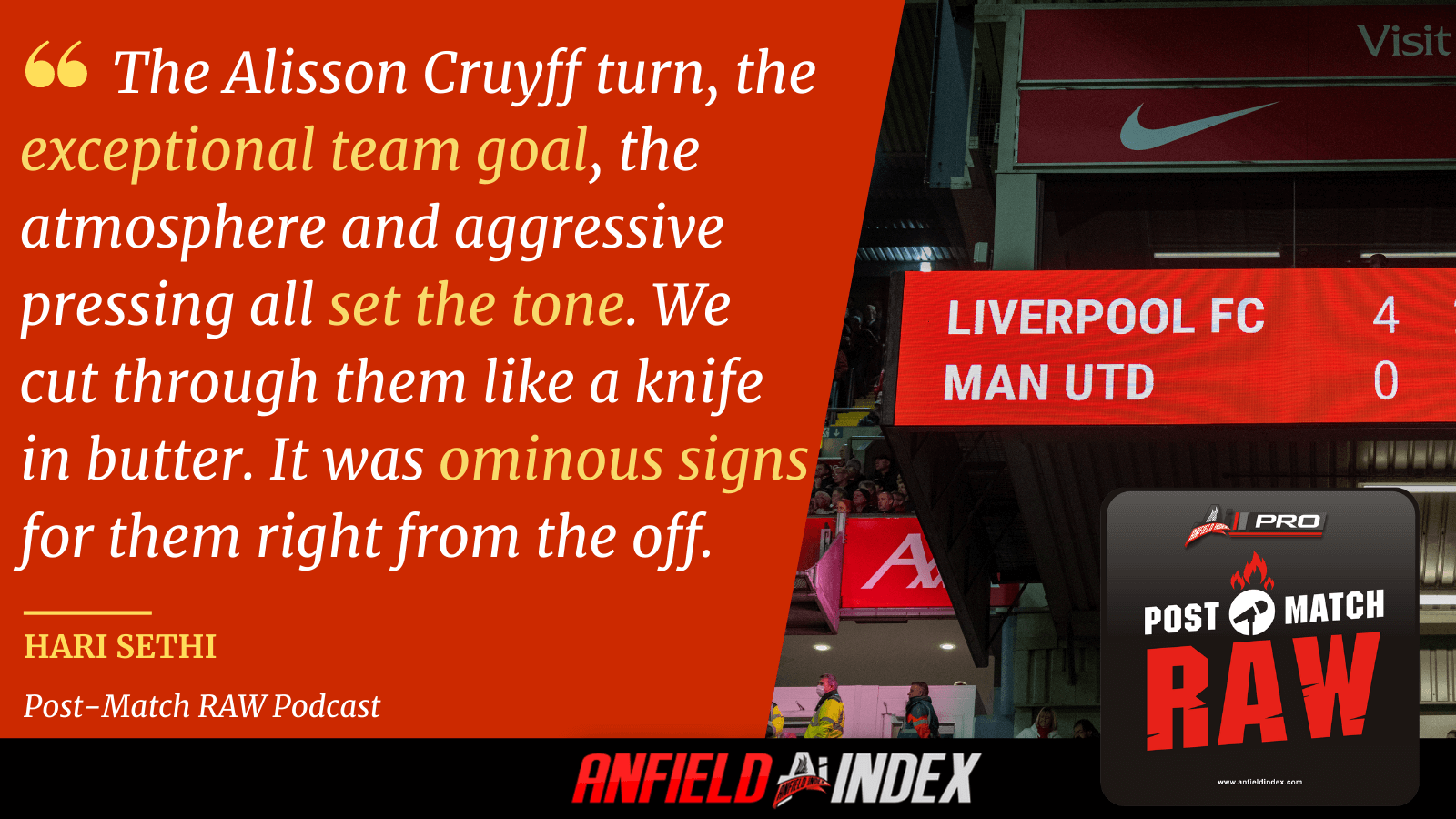 Next up was Dave (and he wasn't the only one) eulogising about the Spanish maestro Thiago Alcantara.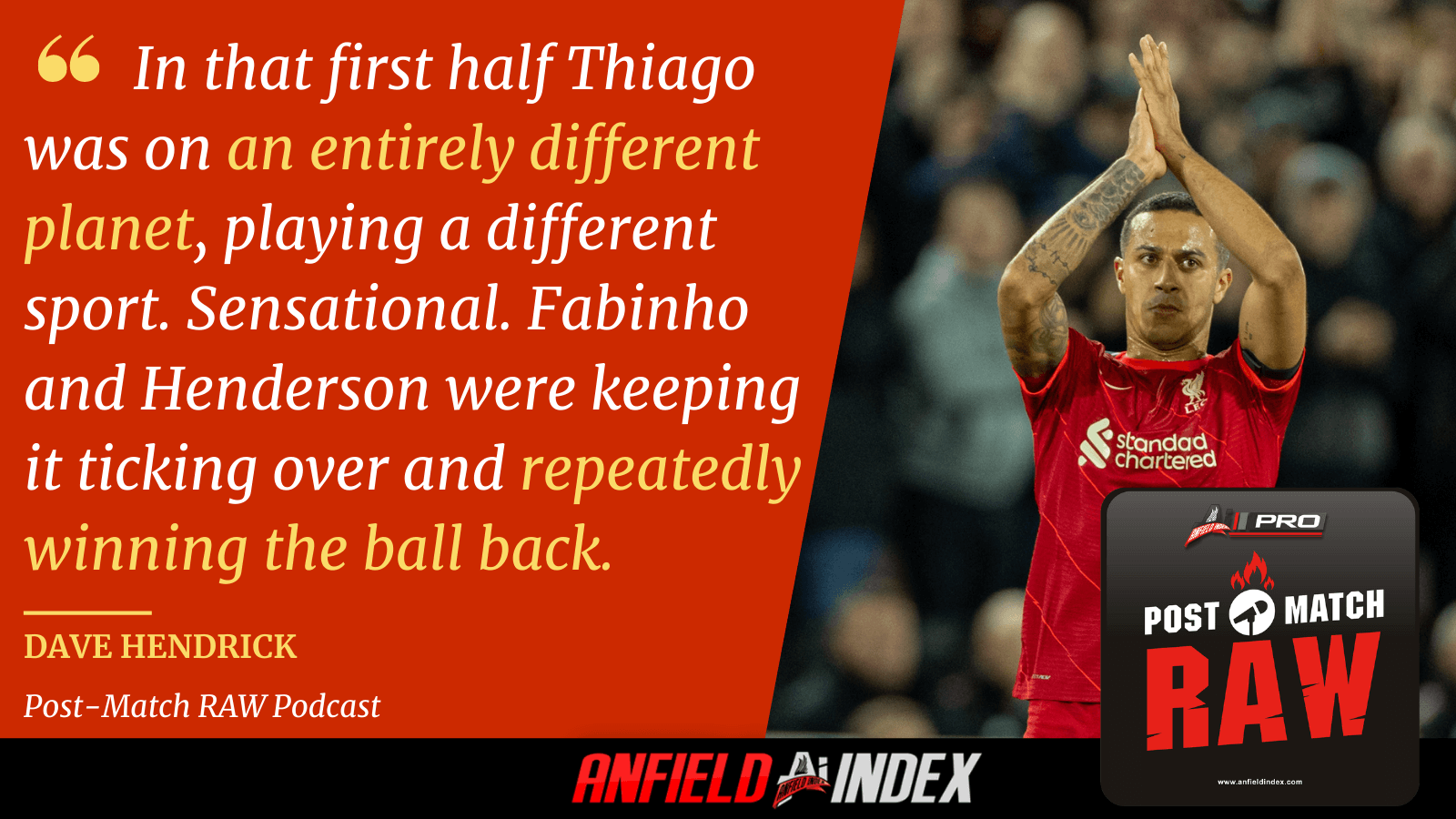 As mentioned above, it wasn't only Dave, but Hari as well was equally impressed, not only by this performance but his whole Liverpool career:
I'm not young enough to claim to have an El-Hadj Diouf waterproof like birthday boy Guy, but I would have to agree about Thiago, he's the best central midfielder I've ever seen in the time I've been following LFC. I never had the privilege to watch Souness.
Dave was also adamant that any fans, of any club, who dare to compare Pogba to Thiago deserve serious punishment: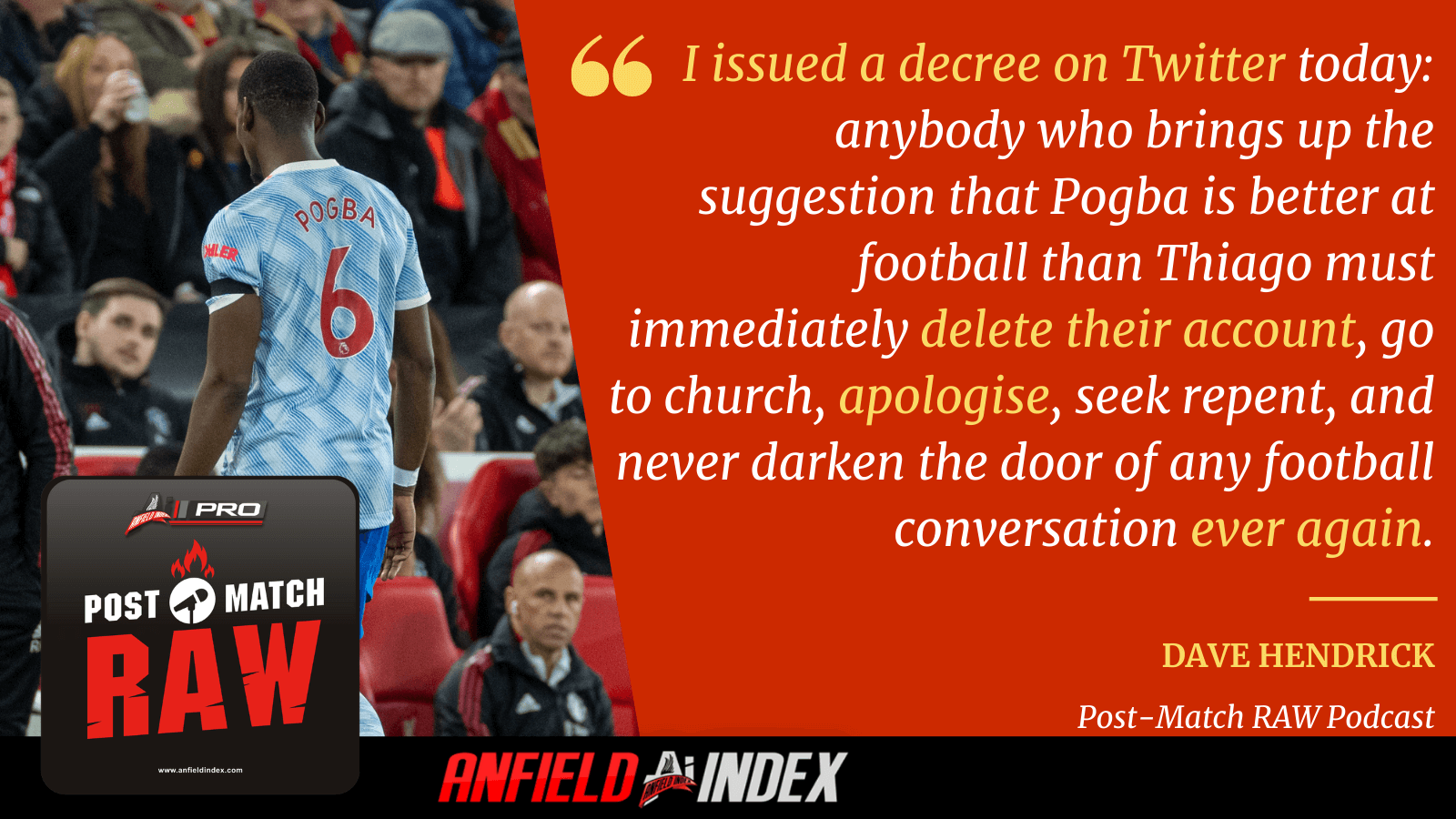 All three went on to discuss the goals scored, but it was one in particular that caught the eye of all fans. And that was the second, that led to Salah breaking his duck of not scoring from open play for a while.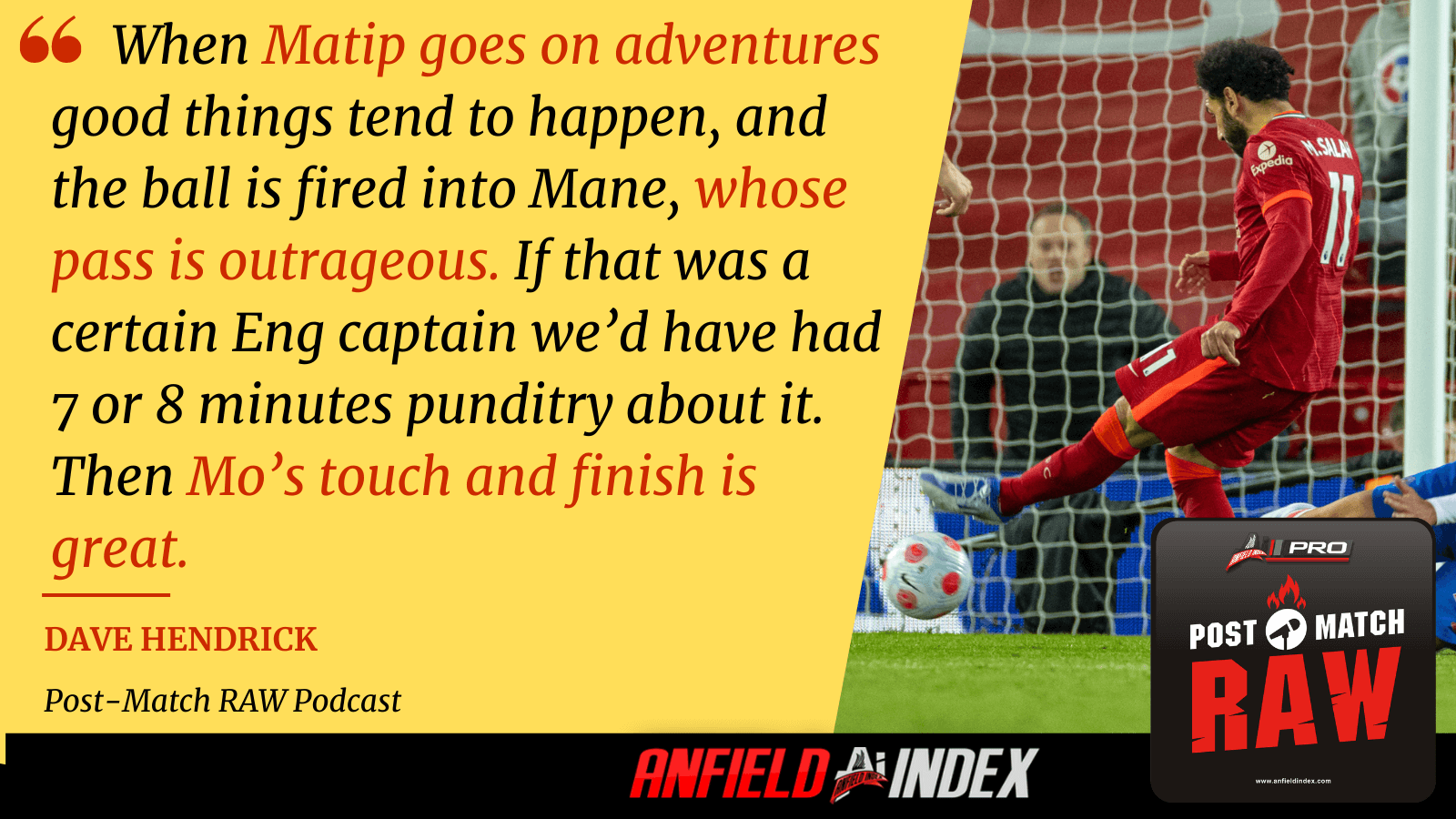 Linked to the above goal, and of course continuing on from his incredible performance against Man City at the weekend, was Trevor's view about Mane's new role in the side>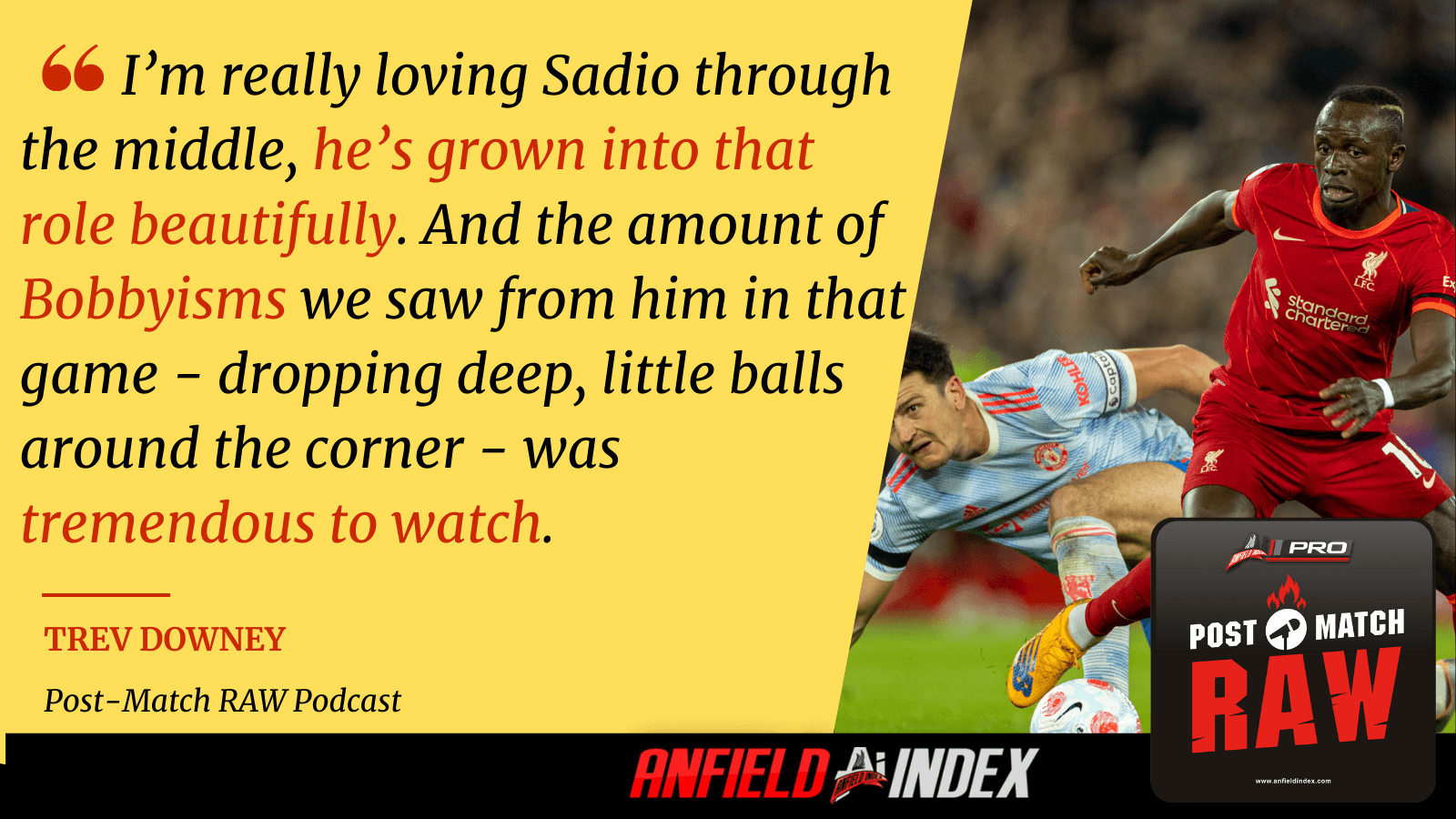 Finally, it was Hari reflecting on the brief period in the match when Man Utd caused us a problem and even managed to have a shot. He was not impressed.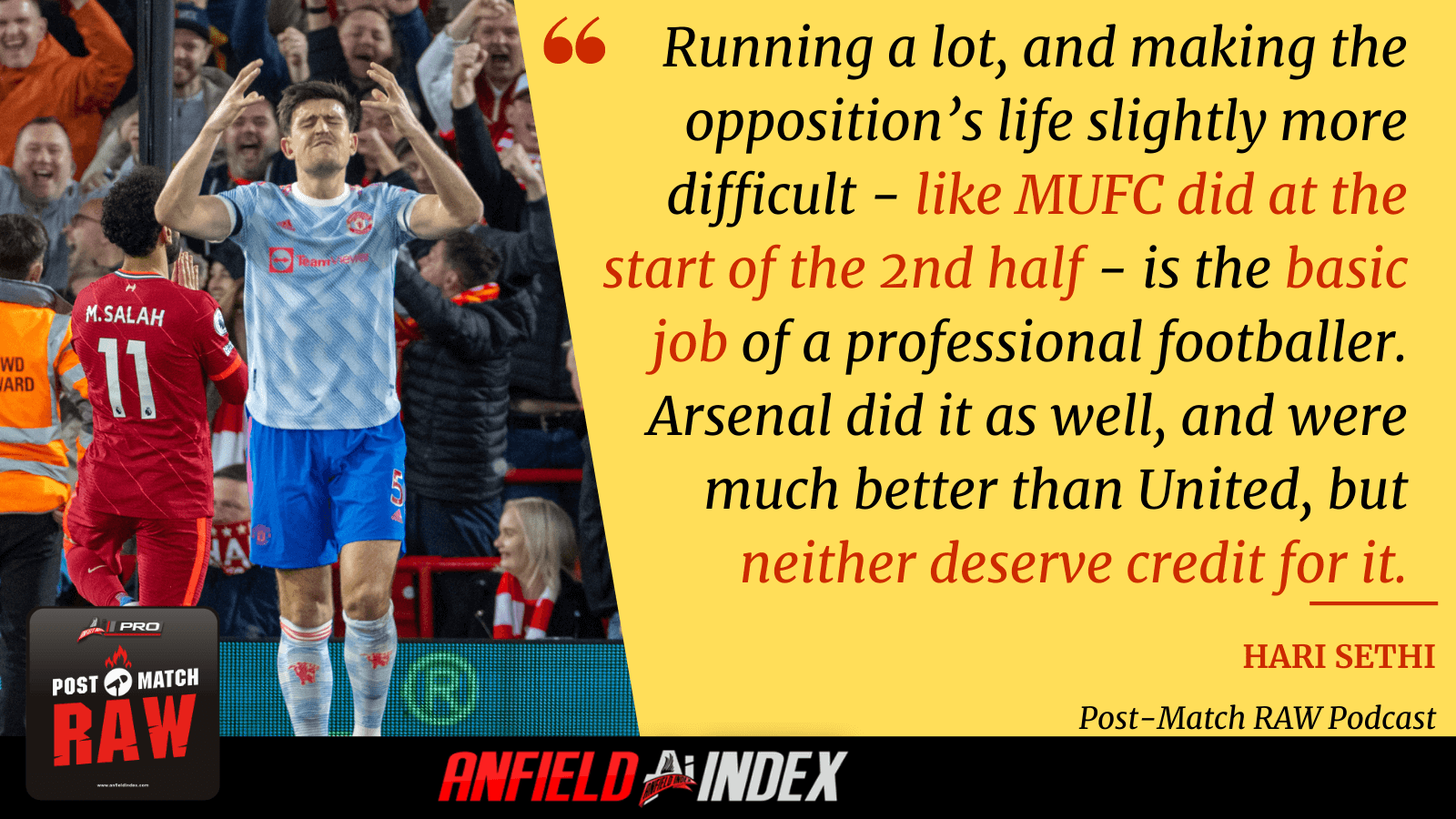 If you want to listen LIVE to any Post-Match RAW, you can by clicking on the embedded player below, or by subscribing to AI PRO here and also joining the Discord channel where all the best shows are recorded, and often includes lots of interaction with subscribers.