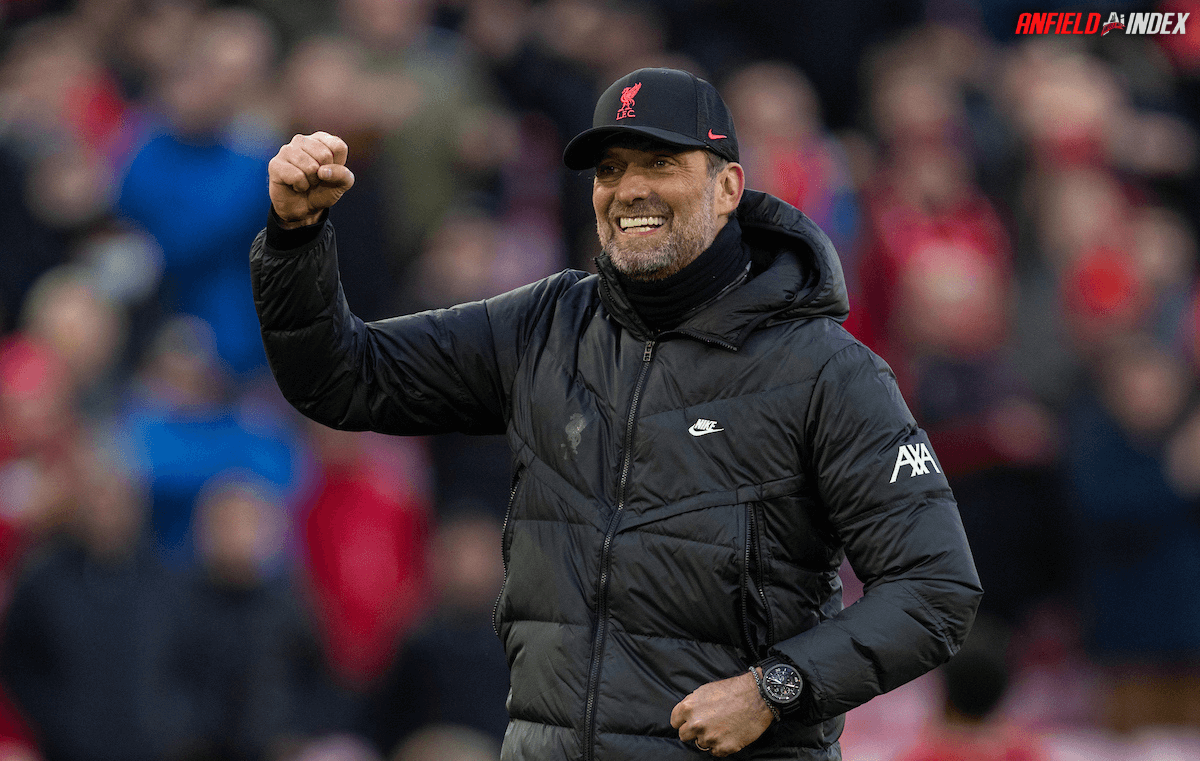 A Defining Week Of Football For Liverpool FC
Once again and as with every week, Liverpool enter into a defining week that could shake their season to its core. After the Reds overcame a horrendous Everton side on Sunday, they remain one point behind leaders Manchester City. They are currently in the final of the FA Cup, and are about to embark on their semi-final in the Champions League, with the Premier League chase on going.
On the day I write this, Manchester City are about to play Real Madrid (finished 4-3 to the home side – Ed), and that in itself could shape their own season. This next period of three games is an equally (and perhaps even more so) critical week for pet Guardiola. As expected, Manchester City took Watford apart on Saturday, winning 5-1 with relative ease. With Kyle Walker and Benjamin Mendy unavailable at the moment, City certain have issues in the fullback positions. Cancelo was always brought in to become the long-term right back, with Mendy as their £50 million left back. Pep now finds himself in a position where Cancelo is his only fit right back, and will even start John Stones there against Madrid, due to suspension. With Zinchenko and Nathan Ake now the potential options at left back, Pep's next three games will surely be a test of their expensively assembled squad.
In between two titanic games against Madrid, City must travel to Elland Road. Leeds now look a more secure side, with the vital presence of Kalvin Phillips back in midfield. This trip is now a tricky match for Guardiola, especially given their Champions League ties. How City manage these next three games will surely be crucial to their own end of season success.

Liverpool have to play Newcastle on Saturday lunchtime, and this is also a game that will not be simple. Newcastle now have a confidence about them, especially with relegation worries in the wind. Liverpool continue to rotate as they see fit, and it's very difficult to assume what the lineup will be used for either the Villarreal game on Wednesday, or the Newcastle game on Saturday.
How this next week plays out for City and the Reds, will be critical to both the Premier League and Champions League. City and Liverpool are neck and neck, with each fighting on both fronts for supremacy. Real Madrid will be completely relaxed about the La Liga domination, and Villarreal will be putting all their eggs in a Jürgen Klopp shaped basket.
This season is shaping up to be one of the most intriguing in football history, and if the results across this article fall Liverpools way, then the impossible could become that bit more probable.