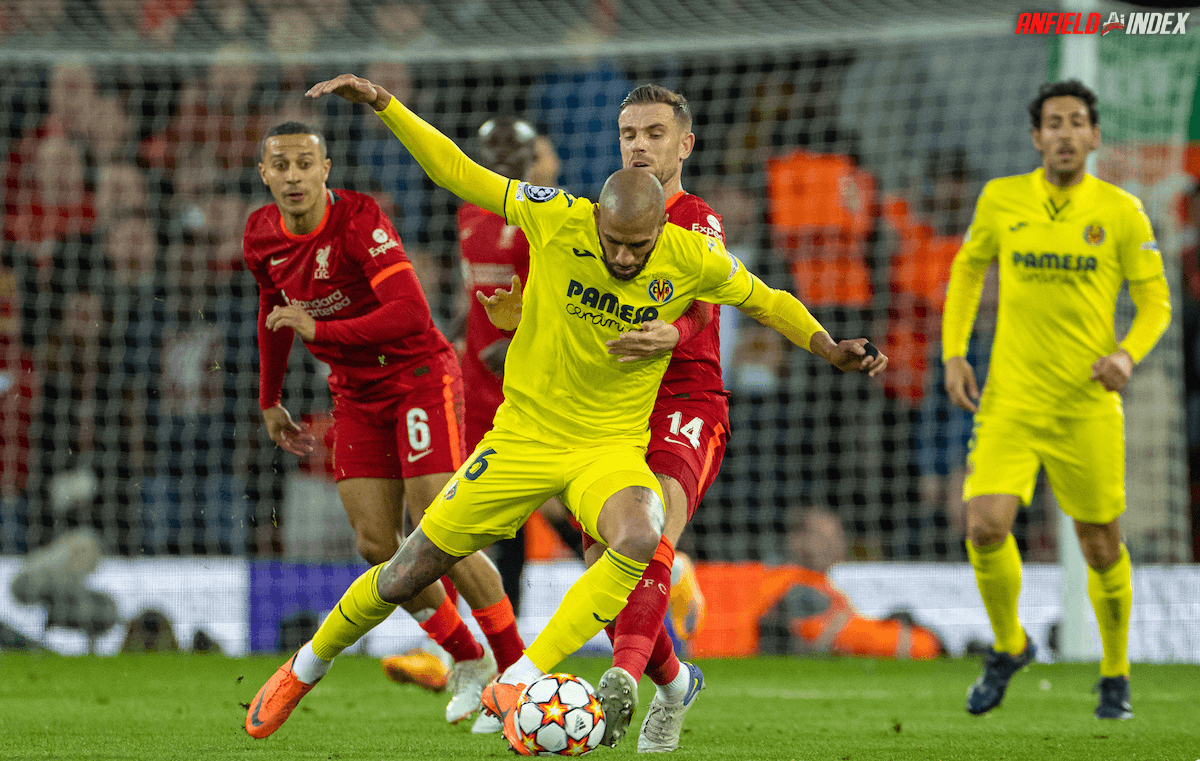 Observations: Half Time against Villarreal
Only half time, that will be the message Jurgen Klopp gives to his lads after they beat Villarreal 2-0 at Anfield. But it was a truly dominant first half, with the yellow submarine only managing a single shot in the whole match, and even that could barely be called such as Lo Celso stretched to get to the ball. It was a pretty much perfect display from Liverpool. The counter-press was particularly impressive today, as Fabinho had a fantastic game making tackles and disrupting any attempts to break up the pitch, supported by all of the other players as well.
It's something that relies heavily on every player buying into the intensity, and that was on full display. Diaz and Jota both made long intense sprints to keep running with a Villareal winger so that they wouldn't be able to find a pass, allowing other players to recover and win the ball together. Salah and Mane put in equally impressive defensive shifts. Meanwhile, despite some resolute defending from Villarreal, the Reds created plenty of chances, albeit mostly low quality ones in the first 45 mins. But that is to be expected against a low block, and there was a sense that the goals were always coming, with the passing being slick and the movement incisive.
There was particular joy down the wings, with plenty of diagonal switches being hit both ways and to a variety of receivers. Thiago or Van Dijk, for instance, would ping them out to Salah, Henderson or Trent. And Trent or Henderson would fire some of their own to Robertson or Diaz. It was a great way of breaking down a narrow but compact low block. And from those good positions, if you keep sending the ball into good areas eventually a bounce will go your way, as was the case when Henderson's overlap cross was deflected in. Even then though, there were runners at the back post to tap it in had it not been deflected. Special mention should also go once again to Mohamed Salah for yet another brilliant performance, topped off by his lovely assist for Mane's goal.

Ultimately, Emery will have to play differently for the second leg, but if Liverpool defend and press as well as they did in the first half of the tie, then they are well set to make it to a third Champion's League final in five years under Klopp.