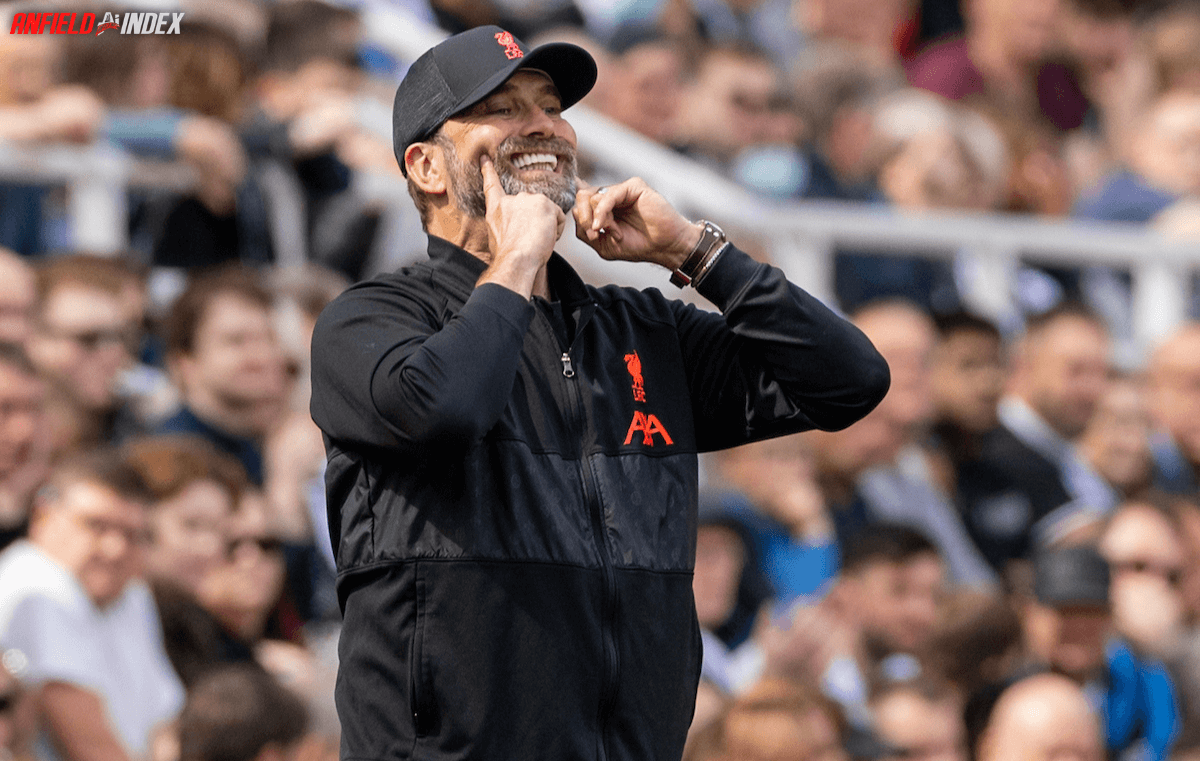 Observations: The Reds celebrate Jurgen's new contract with a win
Today Liverpool were the calmest ones in the room. Many fans will have been increasingly nervous as the seconds ticked by and the scoreline stayed at just 1-0, but despite a few misplaced passes, the Reds stayed as calm as you like, defended the space, and gave up nothing to see out the win. Newcastle had a measly 4 shots in the game, all of which were from considerable distance and didn't give Alisson much trouble. Joe Gomez, rotated in to give Alexander-Arnold a rest, put in another solid display which may have even upset the Toon's attacking plan, as Joelinton had been put on the left wing to contest for aerial balls down the flank. This would have been an excellent physical mismatch against Trent, but Joe was able to hold his own against the big man, shutting the flank down while also managing to get forward at times too.
The best player on the pitch however, and the provider of the game's best moment, was Naby Keita. As he received the ball following Milner's excellent tackle, he showed nerves of steel as he exchanged a 1-2 with Jota before sitting down Dubravka and two defenders with an exquisite dummy. The precise finish between the two other defenders on the goal line was the icing on the cake. A touch of class that provided the only definitive moment of quality in the game.
Liverpool continued to play a lot of nice stuff after that of course, especially after Mo Salah came on, but a look at the shot maps shows how it was more of a grind than a true domination. 14 of The Red's 24 shots came from a vertical corridor just inside the penalty area, all between 12-18 yards distance from goal. Only Keita's effort and two shots from Diaz were closer than this. But even if Liverpool were not shooting from beyond the defence much, they were still making lots of chances, and really deserved to have scored a second. But when the team is this good against the ball, does it really matter? Alisson is now the clear favourite for the Golden Glove award this season after yet another clean sheet. No wonder Klopp wanted to stay for two more years.