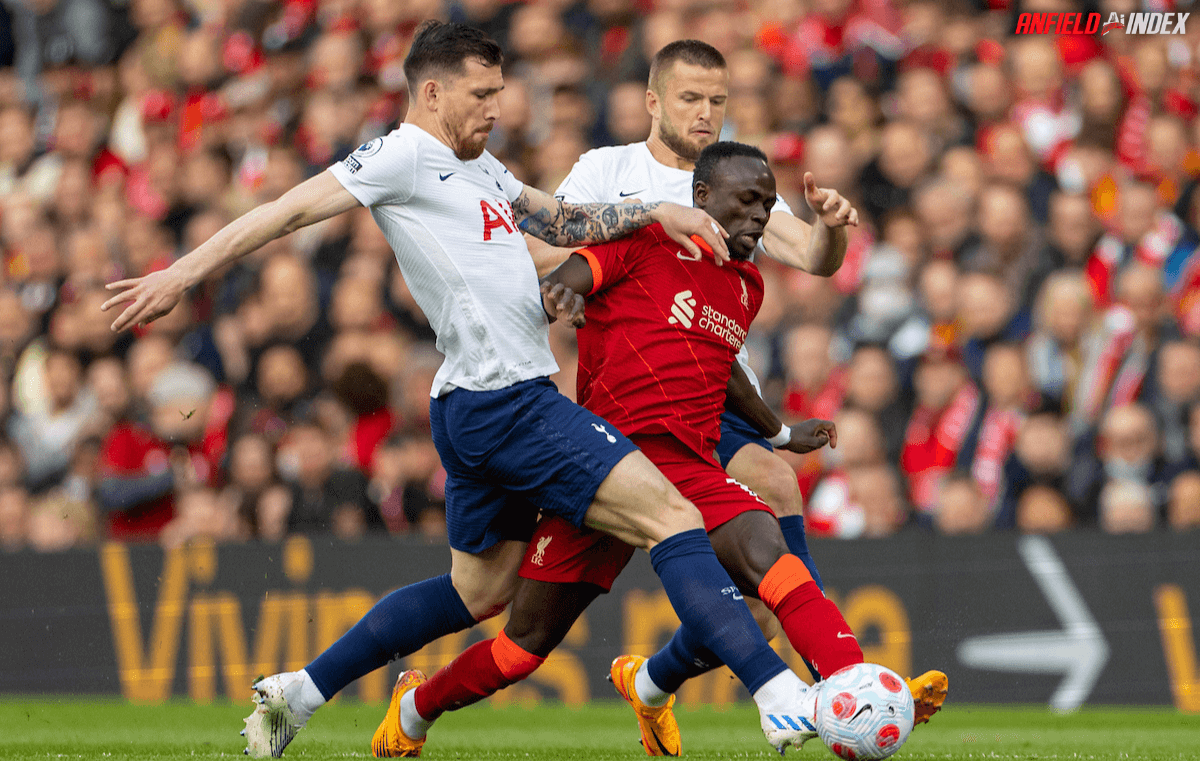 Liverpool 1 - 1 Tottenham - The Player Ratings
Alisson Becker – 7.5
The monster keeper started in this clinical game, with his brilliance most required. A couple of good early stops saw him start brightly. Could do nothing for the opening goal, as the away side calved open the reds backline.
Trent Alexander-Arnold – 7.0

Back into the league line up after a rest against Newcastle. He had an early sighter that flew over, and a few good deliveries in a possession heavy opening period. Was called to defend more in the second half, as the game opened up. He was a little lacking in his delivery, with too many crosses failing to find key areas.
Andy Robertson – 6.0
Started once more, obviously with the intent to eradicate the memory of his midweek troubles. Saw plenty of the ball early on, but had to remain diligent with Emerson giving good width from the outset. His defensive work increased after the break, as the match sat on a knife edge. Struggled to stop the cross for the goal, and perhaps was still struggling from too many minutes.
Subbed – 63 mins
Virgil Van Dijk – 7.0
A must starter for every single game now. Had a free header, which should have come to more off a first half corner. Later in the half he rose to head the ball onto the bar, as the reds searched for that opening goal. Cleared his lines well through the early second half, as Tottenham ventured forward, but was caught a little out of position for Spurs opening goal. A solid enough game, but frustrating nonetheless.
Ibrahima Konate – 7.0
His pace and power saw him retain his place. Looked to help squeeze the pitch, and seemed confident from the start. Was maybe too high and out of position for the opening goal, as the reds looked to condense space. Was alert when needed, as moment when Spurs broke arose.
Fabinho – 7.0
A certain starter in such a tough game, he looked tenacious right off the bat. He marshalled through the game, and was able to shield against any breaks. Had a solid game, where it was more about clean up.
Subbed – 87 mins
Thiago Alcantara – 7.5
The tempo setter, he probably needs to start every game now. He looked to dictate play, and saw plenty of the ball without troubling too much through the first period. He started to trouble the away side the more the first half carried, and his intensity was clear for all to see. Had lots of the ball through the second half, but couldn't make magic happen this time.
Jordan Henderson – 6.0
The skipper returned, after a midweek break. He had a critical block on Kane midway through the first half, and looked to work hard across the midfield. Simple and get the ball to Thiago was the first half for Hendo and co. Nodded a great header across the face in the second half, that was unlucky not to be met.
Subbed – 63 mins
Mohamed Salah – 6.5
Tasked with attacking a back three, Salah remains undroppable. Probably should have been more decisive early on, with a couple of moments breaking down through the first period, and was unlucky not to score a headed tap in on 28 mins. Struggled through the second period, as space was so limited.
Sadio Mane – 6.5
Back into a middle role, and now part of the new look proffered front three. Dropped into good deep possessions, as Spurs got back in numbers. He struggled to impose too much, and his game became more about trying to draw fouls. Couldn't impact the same was as late.
Luis Diaz – 8.0
He's been Liverpool's best forward since arriving, and had to start this game. He looked bright, but kept getting crowded out through a frustrating first half. He broke free near half time, but a long range effort was dealt with effectively by Lloris. The Reds finally broke through on 73 minutes, and Diaz saw a deflected effort find the bottom corner.
Subs;
Kostas Tsimikas – 6.0 (on 63)
Came in to add more accurate deliveries.
Diogo Jota – 5.5 (63)
Was the goal threat the reds needed, but struggled to impose.
Naby Keita- 5.5 (on 87)
Came in late to make something happen.
The Manager;
Jurgen Klopp – 8.0
The manager rolled with another very strong line up, with three points a must for the reds. He set his team out of the blocks with a high tempo, but clearly had them set for long and frustrating periods of possession against a low block. The first half saw some half chances, the woodwork rattled, and the reds constantly applying pressure. The dressing room discussion would have surely been about continued control and patience.
With no changes made at half time, the reds resumed with more intent, yet the opening goal came from Spurs, which then needed a reaction from the reds. He rang the changes, and went more attacking with a goal a must. The goal came, but Conte was able to guide his team to a frustrating point.