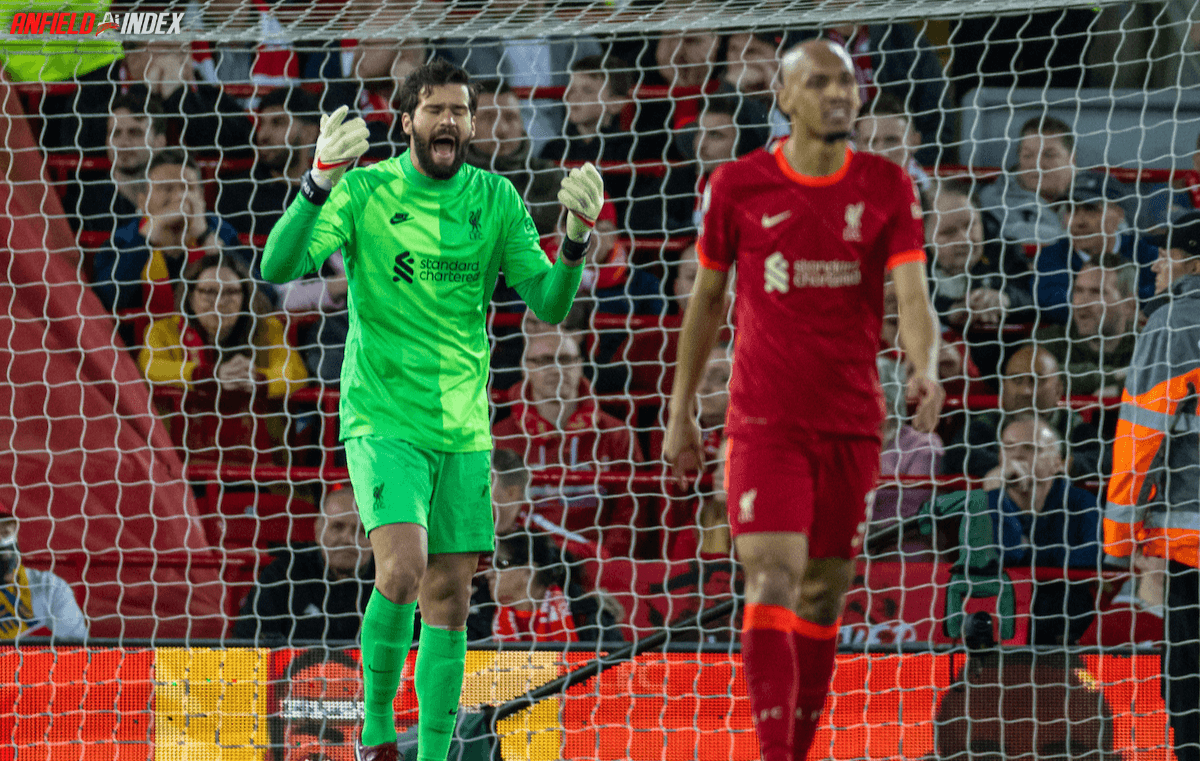 Observations: Hard Work for The Reds against solid Spurs.
Let's address the issue on everyone's minds first. With only 1 point gained against Tottenham, Liverpool are now 3 points behind Manchester City if they won their game in hand. This means Jurgen Klopp and his boys now need City to lose a game rather than just draw. This makes it less likely, but it still can turn on a single result. Fingers crossed then. With that covered, onto the game itself.
The most striking thing from this game was that Spurs still only need 1 real chance to get something out of a game. Liverpool handled all but 1 of there possessions properly, but that 1 was all Kane and Son needed to punish the Reds with a sitter from the six yard box. Perhaps it was because Liverpool's fullbacks were on opposite sides of the pitch following a set piece? This is standard practice but you wonder if they aren't as sure of their responsibilities. Before that, Konate, who had been flawless throughout most of the game and kept Son quiet, headed a ball back to Spurs under no pressure when he should have left it for Alisson. That ended up being fatal as the Reds were not able to reset their shape. Its a tiny thing, but sometimes that's all it takes.
On a positive note, Fabinho was utterly superb all night. The Brazilian shut down Spur's counter attacks from open play, hounding Harry Kane incessantly. Despite the disappointment of a result that didn't go the way we wanted, its still important to give credit where its due, and it was certainly due for the defensive midfielder in this game. Thiago was also his usual self, dictating the play and probing to open gaps in the resolute Tottenham defence. A couple of his ideas in the second phase of corners were also just millimetres from coming off.

The forwards worked very hard, but weren't able to quite strong the key passes together to create clear cut chances. This was particularly evident when the high press generated turnovers in the Tottenham half, which was frequent, but the ball never quite bounced into the right space to get a shot off. Some credit should also be given here to Tottenham's back 3, who did plenty of last ditch defending to close down and block shots. Eventually, with enough sieging, one of these got a lucky deflection into the goal, which was deserved for Liverpool. If the goal hadn't been conceded at the other end, that would have been enough, and we could talk about a hard-earned win. But just one moment of defensive disorganisation changed the whole narrative.
Don't lose perspective. A very good team with a very good coach came to Anfield and played very well, and this was still only enough to edge a draw. This was not a shocker from the Reds, and they will need the support and motivation of the fans to keep up the relentless pace and not get disheartened. Lets give it to them.