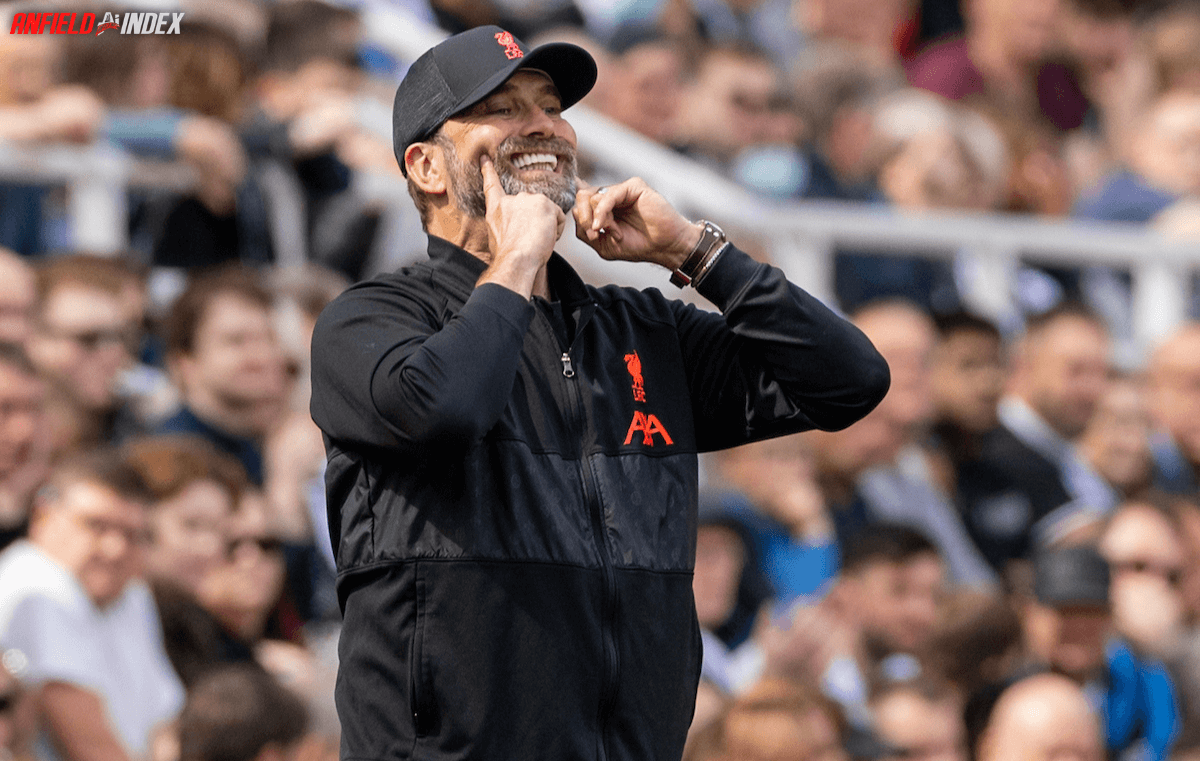 Take The Red Pill
A point at home to a good Spurs side (who are managed by a world class manager), was seen as a major disappointment at the weekend. That is the mentality and level that this Liverpool team and manager have created, and one that should be respected for getting us to that point. The disappointment was real, but the door remains ajar on the reds hopes of achieving the improbable.
In a period where Manchester City have been obscenely bankrolled by state ownership, Liverpool have not just overachieved, they've taken the notion of overachievement to unparalleled levels. With one League Cup in the bag already this year, the Reds are still guaranteed two more chances of cup success, with the FA Cup and Champions League awaiting. In a week where City must travel to very awkward stadiums (Wolves & West Ham's), I'm still exceptionally optimistic for the Reds' league chances.
The odds are most definitely stacked against us, but haven't we been here before? The opposition to overcome seems too much, but haven't we ascended that mountain previously? The players are starting to look jaded, but does no one remember that night In Istanbul?

The fight is what this manager lives for, and that is one of the reasons why Jurgen Klopp has signed on to extend his stay. This squad is built upon overcoming insurmountable odds, and we are where we are because of these facts. The term 'doubters to believers' is not just a thought, it's a fact of Anfield life. The fact that Pep cannot pour milk on his Special K without thinking about us, makes us the ultimate foe. We are in the heads of this lavishly assembled group, and I believe that they will lose one of their upcoming two games.
In the world of the Matrix, anything is possible. When I saw Divock score 'that goal', I much like Neo, was beginning to believe the impossible. In this world, Liverpool can overcome any team, and for every supporter there must be that knowledge. When it comes to immersing yourself into Anfield culture, what you know you can't explain, but you feel it. You've felt it your entire life. That is what it is to support this team, and that is why I believe Liverpool will end the season as League Champions.
I choose to believe, and it's a it's a simple question for every Liverpool fan really.
You take the blue pill and you eventually become what you mock Everton for. Or you take the red pill, you stay in Wonderland, and that big beautiful German shows you just how deep the rabbit hole goes.
We face Stevie's Villa next, and we have the chance to turn the screw, and perhaps increase the pressure on an over confident City side. They thought they were clear and dry of Madrid last week, and that aura of overconfidence ultimately became their undoing. The next few days are pivotal, and where there is still a fight to be had, I simply have to believe we will prevail.