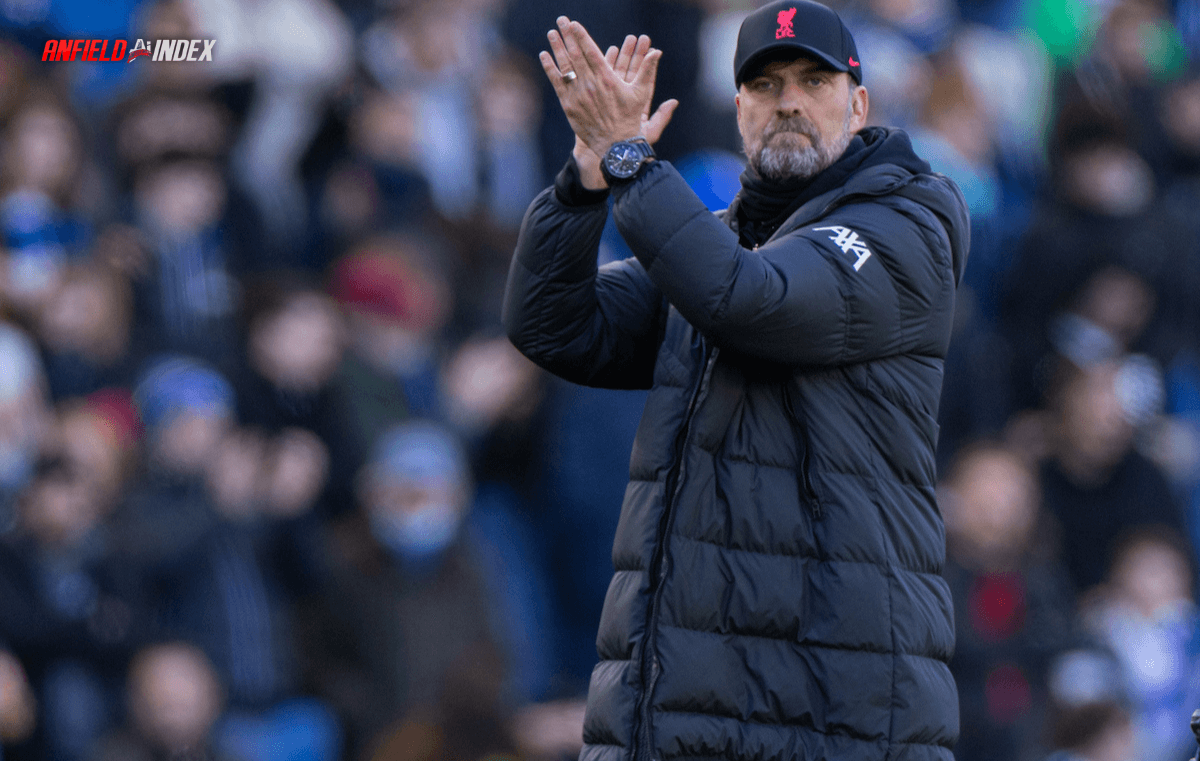 Where did Liverpool Drop Points This Season?
Technically, Liverpool still has a chance to win a historic quadruple, which an English side has never done. They have won the League Cup and are in an FA Cup and Champions League final but sit three points behind City in the Premier League.
Only a couple of weeks ago it appeared as if the quadruple was becoming inevitable, even if Liverpool sat one point behind City. However, after their recent draw with Spurs, they now find themselves three points behind City with two games to go. But where did Liverpool drop significant points, which changed the course of their season?
Brentford – Away
Many fans might not even remember this game as it was so early in the season. A seemingly insignificant game against a newly promoted Brentford side appeared to be an easy three points for the former Premier League champions. However, this September clash has had a drastic effect on Liverpool's title challenge, with the opposite happening to Brentford. They were able to build on this 3-3 draw and avoid a relegation battle with the likes of Leeds and Burnley, who have the favoured in premiership relegation odds for the last spot to go down. Leeds are currently priced at 1.81 for relegation while Burnley sit at 2.56.
The game started at a frantic pace, with Brentford finding a lot of joy in sitting back and hitting on the counter. They struck first from an Ethan Pinnock strike. Goals were exchanged equally until the 67th minute when Liverpool pulled ahead 3-2. It appeared they had taken control to see the game out, but a late 82nd minute scrambled goal from substitute Yoane secured a point for The Bees. Often it's slip-ups early in the season that prove the most costly.
Leicester City and West Ham – Away
Both of Liverpool's only losses came before the turn of the New Year, and both came away from home. The title seemed like a distant fantasy, as Liverpool was 14 points adrift from City at some point. These two games played a vital role in slipping behind before Liverpool ran into form and closed the gap.
Even though they only lost two games, they were quite costly because both were avoidable. Liverpool dominated possession in both games and had plenty more shots on goal. The Leicester game, in particular, can be thought of as a wasted opportunity, with Liverpool not converting one of their 21 attempts. In contrast, Leicester converted their only shot on target. There is no shame in losing only two games in a Premier League season, but every point counts when going up against the formidable Manchester City.
Tottenham Hotspur – Home
What was surprising and the most frustrating was that this game was at Anfield. Also bringing discouragement were Spurs' ultra-defensive tactics in a game they also needed to win for their hopes of top-four. It drew the ire of Jürgen Klopp in his post-match comments. However, Spurs had a game plan to use Son Heung-min and Harry Kane on the break to punish Liverpool's high line. With so few games left in the season, it appears that this game has all but sealed Liverpool's fate. There is still a sliver of hope for the quadruple, but Liverpool might be better fixed by shifting their focus to their two cup finals. Besides, winning a treble isn't a bad season!