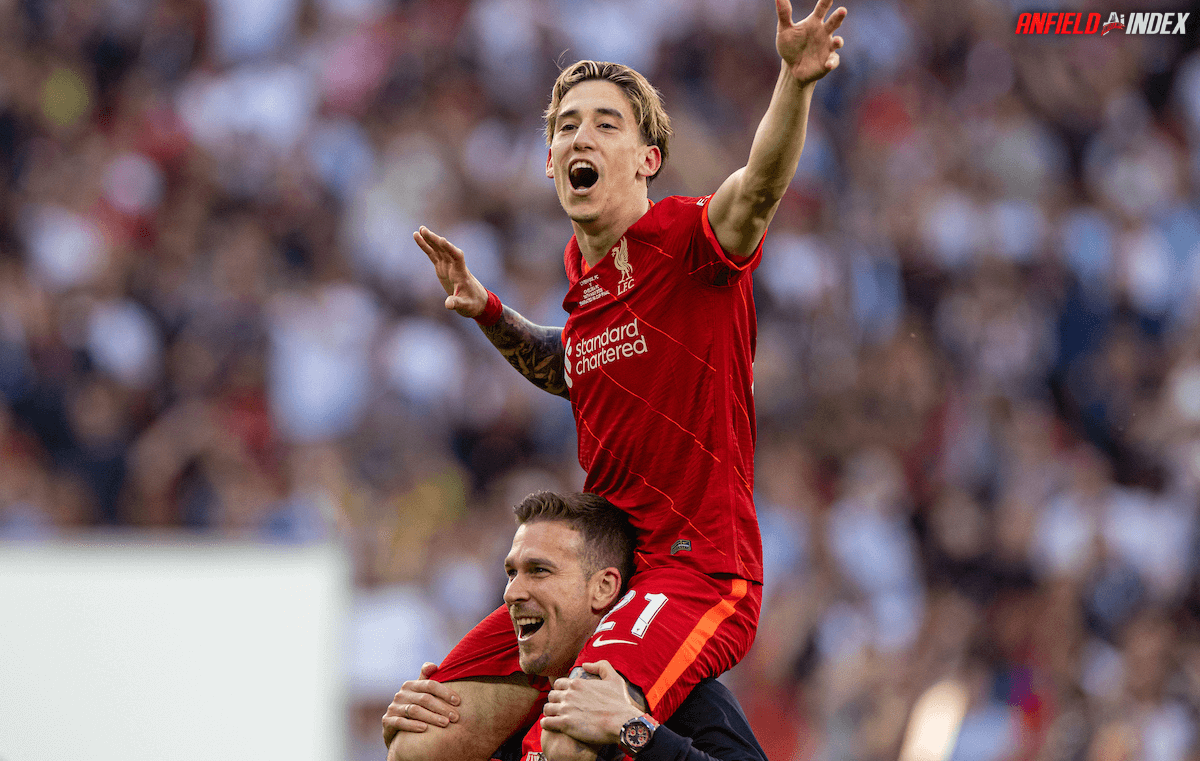 Observations: Groundhog Day
I've seen this one before. Liverpool vs Chelsea in a domestic cup final. Both teams create lots of chances, though the Reds are slightly the better side. None of these are scored, with two excellent goalkeeping displays. Thomas Tuchel makes a sub deep in extra time, gambling on a penalty specialist. But eventually, Liverpool triumphed, holding their nerve to seal it in the shootout. Really someone should be asking what the scriptwriters have been doing these last few months, because this is quite the rehash. Not that I'm complaining too much, given the outcome. Jurgen Klopp's incredible team continue to give so many wonderful memories, and I think I speak for everyone in saying we couldn't be more grateful.
There were performances of wonderful quality all over the pitch. Luis Diaz returned to haunt Trevor Chalobah's dreams once more, running circles around him and posing a constant threat. All three of the centre-backs who played did so with authority and strength, defending diligently against a number of different dangers. Thiago, Keita and Henderson all ran their socks off, helping to prevent Chelsea from imposing themselves on the game and forcing the Blues to play a direct style, conceding possession. But perhaps the most special mention goes to Alisson Becker. What a keeper, what a man. The Brazilian just could not be beaten, making a number of fantastic saves, sweeping up dangerous through balls, and, in one of the more underrated aspects of his game, not letting a single save squeeze out of his grasp. Once the ball got near him he sucked it up like a hoover, grasping it to his chest and instantly turning chaotic situations into calm ones.
This was a significant game for the trophy records of a number of Liverpool staff. It means that Jurgen Klopp has now won every trophy with the Reds, and Jordan Henderson has captained them to the same. Trent Alexander-Arnold is the youngest premier league player to achieve the feat. There is nowhere the mighty Reds have not conquered, and they are never going to stop. No matter what happens with the big two that still remain this season, this must be considered a successful year for Liverpool.

There was some bad news. Mohamed Salah came off injured in the first half, and when the Egyptian King goes down you know it must be serious. We can only cross our fingers then, but even if he isn't able to come back this season, this game also showcased why Liverpool have the strength to overcome. As James Milner came on, the old dog kept up the intensity and didn't let the momentum slip. Matip slotted in for Van Dijk seamlessly. And Kostas Tsimikas, a player so unfortunate not to be playing more when he has delivered such quality in the moments he has been called on. He got his moment to shine, to take the glory. This will be his final as much as anyone's, and he now has a memory to treasure like no other.