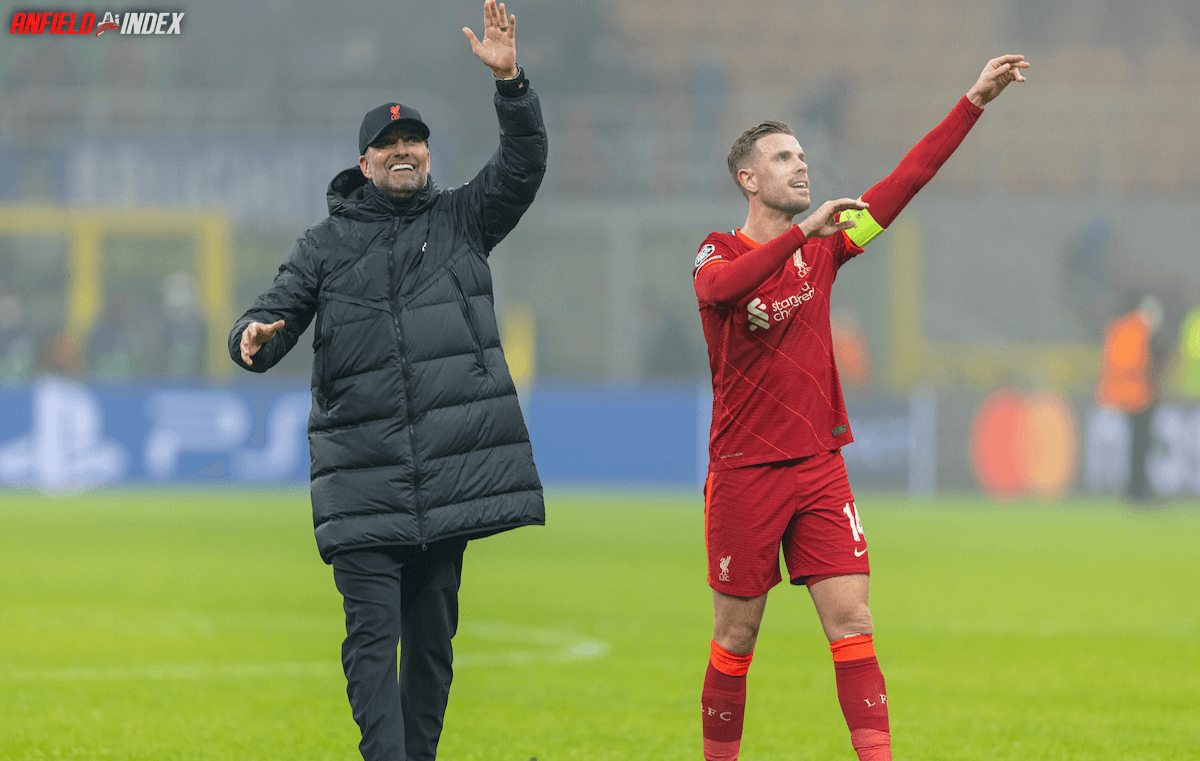 Rage Against The Machine
Revenge is a dish best served cold, supposedly. Well this Saturday evening represents an opportunity for this Liverpool side to take out their obvious frustrations on Real Madrid, who await them in this season's Champions League Final. The last final meeting was devastating, and memories clearly still linger with key members of the Reds' squad.
Throughout the entirety of last weekend's final league game, I did everything I could to avoid actually sitting and watching the match. With the eventual result of the Wolves game not really worrying me, it was the happenings at the Etihad that had me perturbed. I made sure to take in a 2hr walk prior to kick off, so as to occupy my mind. Watching pundits drivel on about nonsense prior to the match offers me nothing nowadays, for me it's all about the football on view.
As the full schedule of games neared kick off, I was aware of the important line ups, and set about positioning the City game on my iPad, whilst the Reds' game played on my lounge TV. I even missed the early opening goal by Wolves, as I was dragging my feet in turning on the games. I probably knew how the story would inevitably unfold, and despite my pre-game proclamations of success, I probably always knew better.

As soon as the game hit my screens, I mumbled a three liner, with the obvious expletive in the middle. I then settled in and moved about the downstairs rooms, making sure my 3 year old was happy with her own IPad & toys. After the equaliser and the news of City going behind, I then descended into merely glancing at the games, with the tension apparent. With the sound on loud, I fixed a loose stair-gate in the hallway, and even reaffixed some screws on a kitchen cabinet. I was probably one of the lucky Liverpool supporters, in that I missed Villa going two up. At that point I had chosen to hoover my office, and only came back through to see City level the game at 2-2. I imagine if I had seen City two behind, I would have once more believed that the Trophy was Anfield bound. I never had that brief spell of jubilation, and in hindsight, it's possibly for the best.
Liverpool ultimately lost a season long battle. They lost to a Manchester City team that has been consistently excellent, but one that has been financed way beyond FFP to do so. In order to stay with such a lavishly assembled group, is really quite astonishing. This season has been yet another example of where Liverpool are within world football, and they must take this pain and channel into another forthcoming battle.
The Champions League Final will see two of Europes most celebrated teams, fight for the most prestigious of prizes. Manchester City & PSG have thus far been unable to win this prize, despite their models expensively designed to do so. It is of course only a matter of time before one of them do ascend that mountain, but it will not be this year. Their can at least be some solace, as if Liverpool were to win this Sunday, a certain Liam Gallagher will almost certainly be looking back somewhere in anger.
To face Real Madrid could well represent the occasion of the year, with European royalty facing off against one another. Real are an experienced outfit that have waltzed through their domestic season. In Carlo Ancelotti, they have a manager that excels on the biggest stage, and who knows how to win huge games. Liverpool are a team that are currently built to upset the apple cart, and achieve way above their rather humble net spend. In this game, anger and annoyance should be driven through the reds squad, and make Madrid their unwitting prey.
Next season this reds team will go again, and with Jurgen Klopp at the helm, they will be once more fighting on all fronts for silverware. This next few days will offer news on the fitness of Thiago and Fabinho, and they will be needed for the reds to proceed at full throttle. If Liverpool were to end this season as a treble winning team, their will only be seen as Englands best, and rightly so.
The league is lost, but hope is most certainly not. The last time that Liverpool met Madrid in a European final, they were raw and perhaps underprepared. This Saturday will mark the third final of the Reds' season, and with good preparation they must take the game to the Spanish giants. If the sports washing entities were the enemy of this Liverpool side, then to rage against this machine would be fitting for Klopp's rock and roll football. Liverpool have done it the right way, and now must complete this mammoth task to end on an astonishing high.
The season stands as an utter success, with two domestic cups in the bag. With a 92 point season seeing them finish second, one only has to glance at the decades of league champions failing to meet that lofty height. With a 7th Champions League now fully in the Reds crosshairs, to galvanise and overcome should be the only target this week. This team is built to fight, and if they reach their own lofty potential, then they will be crowned Champions of the toughest league of them all.