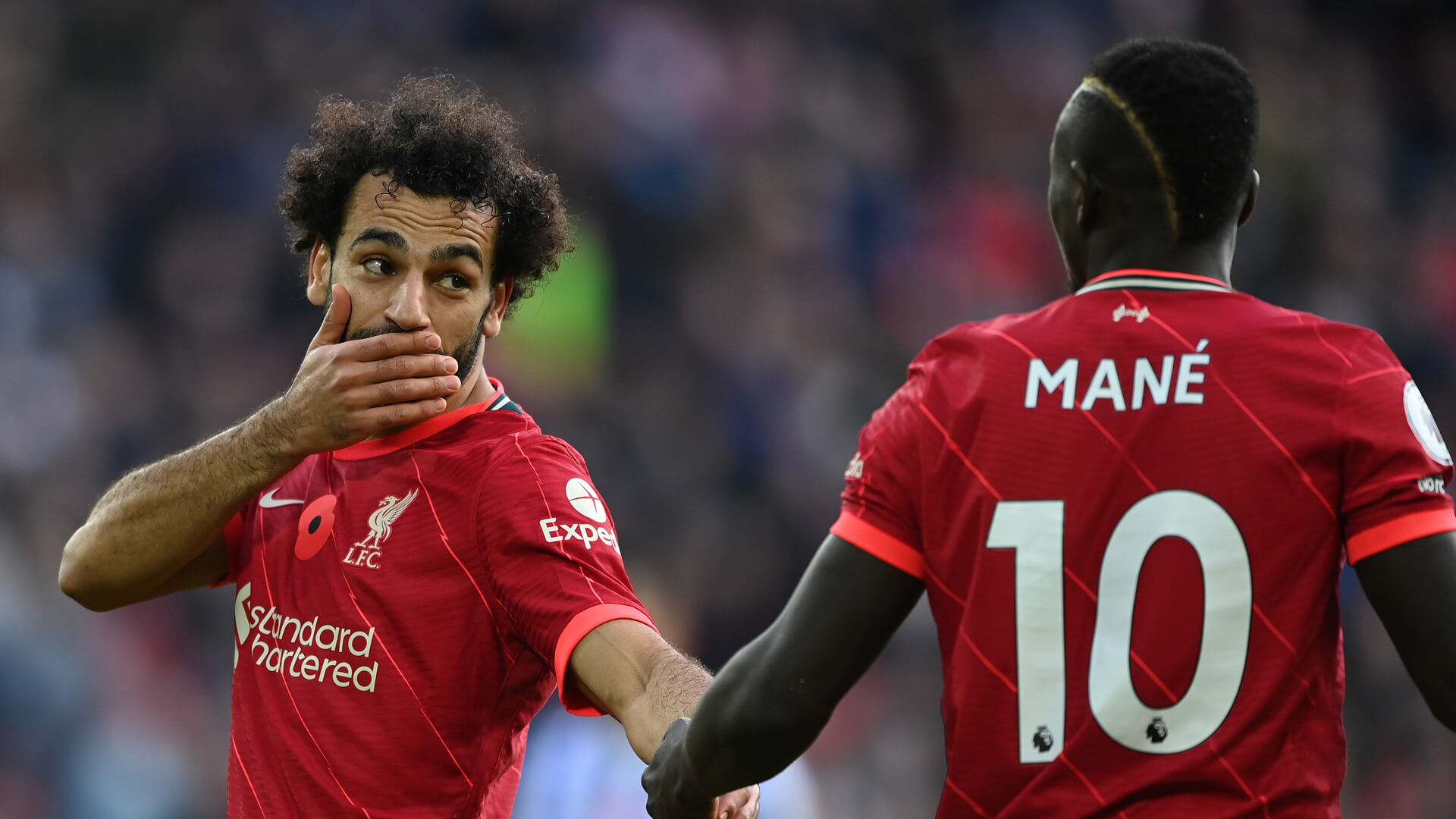 Au Revoir To The Three Musketeers
The Three Musketeers are notoriously a trio of sword wielding heroes, who use their different personas to swashbuckle themselves to victory. The idea is that their mantra of 'all for one, and one for all', is enough to see them overcome the most insurmountable of odds. This Sunday in France could well be a fitting finale to another group of three, as the Reds begin their final preparations to Saturday's match against Real Madrid.
In a Jurgen Klopp reign that has seen so many good players become elite, none more could be so apparent than his famed (and the original) front three. Gary Neville once moaned at the Reds having three £100m forwards, as they rode a wave of intensity that made them the most feared front three in world football. Mohamed Salah, Sadio Mane and Roberto Firmino all arrived as good players, and were able to far exceed expectations. The fees paid were never outlandish, yet all three have attained levels during their Liverpool careers that made them world class.
The saddening part with football, as with life, is that everything that has a beginning, must have an end. We all assumed that Diogo Jota would be the free scoring striker who would force his way into that front three, but it is in fact the brilliance of the Columbian (Luis Diaz), which has made the threat of permanent change, an incoming reality.

When Luis Diaz arrived, most were sure he would have a slow introduction into the first eleven. Scouted podcasts were quite rightly stating that a handful of games and sub appearances would be the blueprint for his first half season. But it seems Diaz had other plans. With his maverick nature and ability to carve the inside and outside flanks apart, it became apparent that a new hero was very much in town. His introduction not only saw him become first choice (throughout most big games), but also ousted Sadio Mane from his historical left hand berth. Given the injuries issues to both Roberto Firmino and Diogo Jota this term, Mane was able to stamp his class into that central role, and should finish the season as the starting striker.
It would appear that Luis Diaz, Sadio Mane and Mohamed Salah are Klopp's current front three of choice, with Bobby, Diogo, Taki & Divock called upon when required. We know that Origi is leaving, and if reports are to be believed, then Mane could also be headed out the door. With various reports stating Robert Lewandowski has a desire to end his days at Barca, FC Bayern have emerged as a genuine option for Mane. With just one year left on his deal, it seems likely that only he or Salah will receive a new deal.
I believe Mohamed Salah is destined to sign that new contract, and that would inevitably see the Reds needing one established forward, if Mane were indeed to leave. With Fábio Carvalho an incoming part to the squads regeneration, he may serve as a versatile option within an exciting squad next year. The fact will be however that the Reds will surely look for that new central piece to really invigorate a new look front line.
Whereas earlier in the year I championed the Ivan Toney acquisition, it is probably more logical to look at other options. Darwin Núñez and Christopher Nkunku are the forwards that are both jumping out right now, and given their hunger to further their careers, could offer themselves as the perfect options. With both excelling on the scoring fronts (Nkunku has 35 goals in 52 games/Núñez has 34 goals in 41 games), both still offer quite different characteristics. In Nkunku, there is an ultra versatile forward that can immerse and explode across the entire front line, as well as offer an attacking midfield option. His game has been moulded within the RB Leipzig model, therefore would be readily built to operate within Klopp's own similar system.
In Darwin Núñez there is another forward type, one that would require slight modifications to the Reds' style and pool of forward options. He would be a central figure (much like Bobby Firmino has been), but would offer a pure strikers' ability within the box. With Erling Haaland headed to Manchester City, it could be that this type of powerful centre forward would enable a new counter against the common low block. Erling Haaland is absolutely box office, but in Darwin Núñez, there could be the opportunity to really build the perfect Liverpool centre forward.
Robert Lewandowski was once a little known striker, that Jurgen Klopp helped turn into Europe's finest number 9. Where Darwin is far from an unknown, he may offer that more low key ambition that Lewandowski once had. Liverpool do not sign blockbuster players on huge wages, certainly not in the FSG era. The ethos has always been to recruit and harness those that can become that level of player, with a hunger to attain that eventual elite level contract. For me, either would be a brilliant signing, and over the next few seasons, hopefully both these options will become Liverpool players.
The front three of now is still in place, albeit part of a rotating cast of five elite forwards. The notion of the original three starting this Saturday would be a wonderful sight. But as reality dictates, that notion is unlikely. If this is to be the last stand of the famed three, let it be a victorious end where all three end the game on the pitch. We are almost certainly going to be losing one of these modern giants, but to look forward and evolve is what is required to ensure sustained success.
Julian Ward and Jurgen Klopp have some big decisions to make come Sunday. In the aftermath of what we all hope will be a 7th European Crown, hopefully it will be the choices that can push for an extended period of brilliance. This final gives Klopp's side another chance to cement their place in the modern game, and wouldn't it be fitting to see such a legendary trio play a strong part in that victory. The game could well be decided upon experience and an ability to overcome, especially against such a dangerous opponent. But in Bobby, Sadio and Mo, they have a trio of legendary forwards, that could well help propel their side to yet another trophy lift.