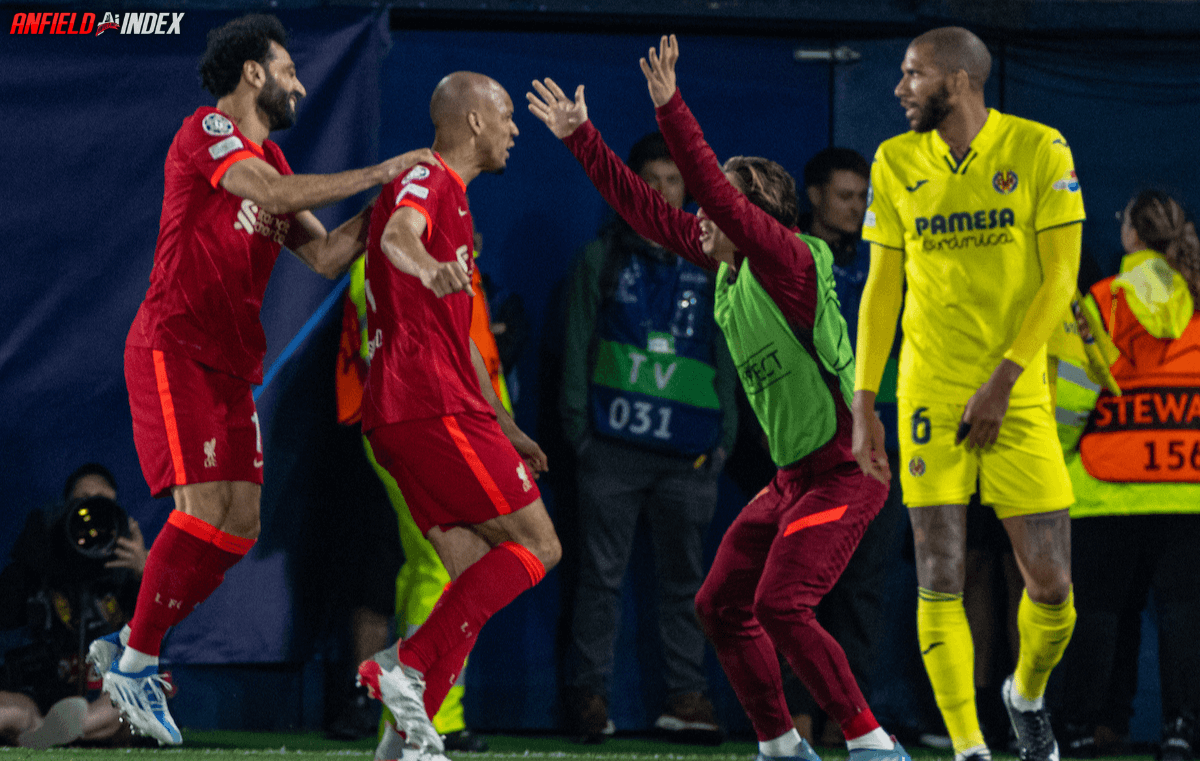 What To Know When Attending Your First European Away Day As A Red
If you've never been on a European away day as a Liverpool fan, then you are about to be in for an absolute treat. The Champions League is one of the best competitions in the world, as you well know, and you're about to be right involved with it all. This article will go over what you should know when going for the first time, so let's get stuck in.
Check Travel Guides
Before you look to book a trip on the next European journey to follow Liverpool, you should check the travel guides for visiting the country. This means looking at it both from a tourist point of view and the local government's view. You may need to watch out for any warnings or just be aware of something currently going on in that country.
The more informed you are, then the safer you will be. Not only will you be safe, but you will be able to have the best journey. If you are travelling alone and wearing a Liverpool top, you should act with caution. In some European countries, some groups target lone football fans as its clear they don't know the area and believe they are an easy target. Travel in groups, and travel smart.
Sort Your Currency
You will also need to spend some time working out your currency needs. If you are going to a few different European games in a row, you may need lots of different currencies to get around effectively. You may need this money to get yourself some food and drink, or you may need the money so that you afford the transportation to get around the city.
It's important you try to sort your currency out ahead of time. The last thing you want is to arrive at this European country's airport or train station to find that they are offering extortionate rates that are ripping you off. Ensure you are getting the best rates by looking local and comparing different service providers to get yourself the best deal.
Getting To The Stadium
Once you know you can get to the country and have the money to do it, you will have to work out how you can physically get to the stadium. This means potentially flying out to the European destination or getting a bus and crossing the channel. Depending on your budget and time, there will be a few different ways for how you can get there.
Some people will choose to go alone, or with some close people, or even complete strangers. The thrill of a European away day is that all Reds can come together and be a family, even if you've never met before.
However, the one thing that some people struggle with is keeping themselves occupied before the big game. Some people will be with crowds chanting and singing to their heart's content, and others may find that they are bored.
You could watch some highlights of the European journey so far, watch back the previous rounds and group games, or watch some vintage Liverpool highlights from iconic games (Istanbul, anyone?) so that you pass the time and get hyped up at the same time.
Some individuals may even choose to play online games while on the journey. These games could come in various shapes and sizes, all to keep you busy while having fun at the same time. Some people even play online casino games to have some fun and potentially win some money at the same time. You can use this link here to find online casinos that offer some of the best casino bonuses around, so that you keep busy on the bus.
Going With Other Fans
Speaking of the bus, you should try to find out if there are any other fans you know that you could travel down with. If they are close friends or family, then it will be happy days and easy to organise. Otherwise, plenty of fan groups and communities out there will arrange transportation and give you plenty of information on where to meet, where you will get dropped off, and the times to do with it.
There may be some more casual means of transportation, just in case you didn't quite fancy drinking from 8am and getting on it. Consider what sort of transportation will suit you, and think about the level of comfort you expect and your budget, as these will be major factors that are at play.
Having Your Ticket Ready
It should go without saying that you should have your ticket ready to get into the venue. Recent news that is disputed showcases the importance of having your ticket ready. In most normal situations, you will be able to get quick access to a stadium with your ticket in hand. Some venues may incorporate digital tickets, which means you don't need to print out your tickets or send them out to you.
Digital tickets may be preferable for when you have them to prevent you from accidentally losing your physical ticket. In some cases, you may be able to have both. Of course, once one Is used, the other will no longer be accessible as they have the same code.
Food And Drink
Going out on a European adventure means it could be the perfect time to take in some unique cuisine from across the continent. This means exploring the city for unique food and beverages and trying iconic food within the stadium. It may be best not to eat at the stadium, especially if it looks like it may be busy.
Take a look online to find food reviews from stadiums to find out if you should eat before you arrive. If you have any dietary concerns, you will want to know if there is anything for you before entering the stadium.
Once you are in, you may be in until the game ends. It's also worth thinking about how you will get home in general afterward. If you arrive in a coach, then you will likely leave via that coach. If you arrive by train or plane, you will need to ensure you know the times you can get back.