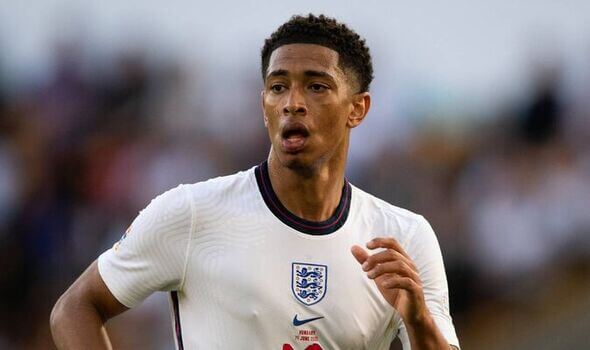 12 Month Wait? | Liverpool's quest for a central midfielder...
Once you read this wait 24 hours. I'd bet cold hard cash another discussion or thread exists about Liverpool, Jude Bellingham or something midfield related. The popular line that the club are briefing local journos is that 'we'll wait till 2023 before looking at midfield re-enforcements. A social media meltdown aside, that task if true falls to Julian Ward to begin to resolve. I choose that word carefully as plans are likely afoot and a Danny Ward based briefing means Liverpool aren't always the most truthful. A year early Naby Keita deal even gets mentioned by some and we'd all love to be privy to what's actually being discussed behind the scenes. Whether you believe it or not, let's imagine the scenario where the club does wait a year, assuming nothing changes in that area.
Ox and Milner will be leaving on free transfers. The former Arsenal man couldn't even get in the squad towards the end of last campaign when everyone was fit and there's nothing that suggests we'll entertain a renewal. Whilst a loyal servant to the club, the extra year out of Milner is the most anyone should expect. Whilst in essence that'll be serious money off the wage bill, it will also be two home-grown players down in a squad that's had challenges in this area.
Age catches up with many as well. Whatever opinions of the club captain, at 33 Henderson's best days are well behind him and a rotational role will appear likely. Thiago will have a year left to run on his deal and it'll be dangerous to plan too far ahead with a player who's been blighted by injuries and will be 32. You can't fight time and that will be part of the battle Ward faces.

Keita appears likely to renew and whilst this is no guarantee, a player that'll be 28 by then is one that Jurgen Klopp clearly adores and could well be a mainstay of midfield (tin hat prepared for pelters). Fabinho will be a year older than his compatriot and we've seen the risks of overplaying the Brazilian destroyer. This leaves the pool of young talent (and some pool it is). Elliott and Carvalho have hopefully catapulted themselves right into the frame for a starting place and even if they haven't, progress should hopefully be made. Curtis Jones still divides opinions amongst reds and whatever anyone's thoughts, a local player who'll be 22 and occupying a homegrown space won't be easily discarded. It's natural that hope and faith in equal amounts exist in those three.
That leaves age, nationality and numbers against Ward, in an area that every major club in Europe will be aware of our needs and wants. The signing and profile of Aurelien Tchouameni made sense for a number of reasons, notwithstanding the re-enforcement of some steel, but a Mbappe u-turn changed the course of events. A year is a long time in football and it's impossible to know what that will mean in the transfer market. If the tale is true, there'll be a lot of pressure on Ward to navigate those waters. Let's hope no one finds out the hard way.