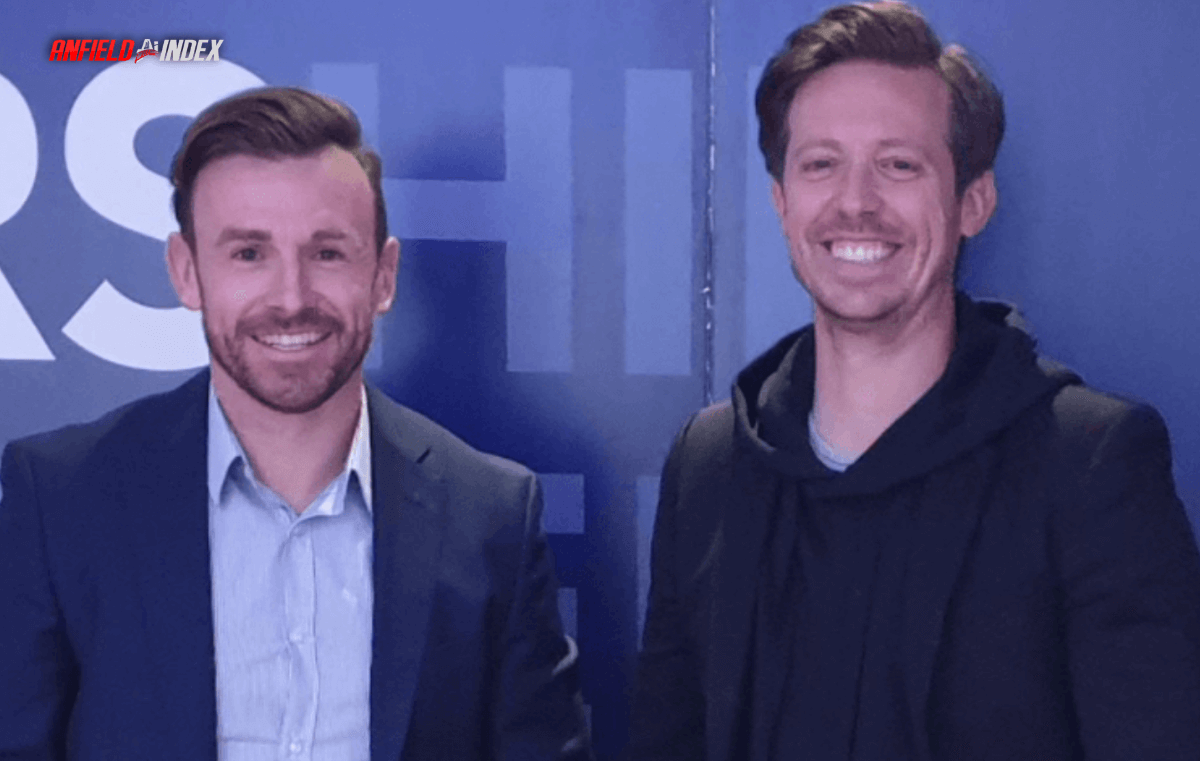 Julian Ward: A Window Of Uncertainty
I would be surprised if any Liverpool player had ever been labeled as for sale whilst under the watch of Jürgen Klopp. Often times a player likely to leave will be lauded for their importance, just prior to their sale. With a strong start to this summer transfer window, there are now more questions than answers regarding the Reds' business.
Sadio Mané is gone, Divock Origi is gone, and Takumi Minamino has also departed. So far, Darwin Núñez and Fábio Carvalho have arrived to reinforce the Reds' attack. The exciting talents of young Kaide Gordan appear primed to emerge this year, and these three should cover those that have left. If the attack were to stay as it stands, there really would be no problem. Diogo Jota and Roberto Firmino offer great options, but there is now a real issue regarding Mohamed Salah.
The contract dispute of the Egyptian King has been well documented, and I think we can now assume an agreement probably won't be found. There was a hope (and possibly still is) that Sadio leaving would allow for the extra wages to be covered. The £400k per week figure (that has been reported) may be false, but it probably won't be far from the real number. I wrote late in the season how paying a huge amount to one player, may just upset the apple cart. This scenario is something we have seen transpire at Bayern Munich this year, with key players feeling disrespected by Leroy Sané's eye watering deal. To imagine such bitterness engulf the Anfield ranks must be avoided.
To pay such a huge salary to one player, may just be something FSG aren't willing to agree to. Their admirable model doesn't allow for top tier salaries across the board, and the transfer strategy requires much of the expenditure to be covered by sales. During the tenure of Michael Edwards, we have seen some breathtaking incoming fees for fringe players. Amongst this we have also seen the likes of Emre Can, Gini Wijnaldum, Adam Lallana and now Divock Origi leave for free. That group may have brought in the better part of £100m, and Liverpool simply can't afford to keep losing established players for no fee. A choice has to be made, and time is not in abundance.
In short, if Mohamed Salah does not sign a new contract, he may well have to be sold this summer. Real Madrid are probably the team most likely to make a move, and if a sale of £60m could be made, then it would surely make sense. The likes of Raphinha, Christopher Nkunku and Bukayo Saka are all potentially gettable, and a fee for Salah would enable this. Now it could be that Salah has no intention of leaving this summer, which would bring another requirement to the fore.
The midfield was and is the key area that needs attention, and the strong move to sign Aurélien Tchouaméni is proof of that. Real Madrid is often times too good to turn down, and that deal simply became too much for the Reds to compete. If Liverpool are to see Salah run down his deal, it means the midfield has to be attended to this summer. To target two starting caliber players next summer just doesn't seem feasible, and too much disruption to the team is never ideal.
Though Alex Oxlade-Chamberlain has been labeled as an asset for the coming campaign, that is surely just a ploy to attract higher bids. The Ox became the invisible man last year, and there is little chance his chances of game time will improve. Harvey Elliott will have a full pre season behind him, Fábio Carvalho will be given chances, and Curtis Jones also resides ahead of the former Arsenal man. If Liverpool do revert to a 2 man midfield (within a 4-2-3-1 system), there is enough to stabilise that formation this year. With Fabinho and Thiago as the starters, Hendo and Naby would offer fine coverage. A starting three of Luis Díaz, Mohamed Salah, and Harvey Elliott on the right is definitely feasible. The back up brigade of Fábio Carvalho, Curtis Jones and Kaide Gordan is also youthfully tantalising, and Diogo Jota and Bobby offer good variation across varying positions. Darwin Núñez will become the starting 9, but it will still be lacking that one player. We can't be sure what system is to be incorporated, and that in itself could determine which type of player is actually needed.
Certain games will need three midfielders, and to sign a versatile player would be perfect. Saka would probably be the perfect player, and I personally hope Arsenal's determination to land Raphinha means Saka is looking to move. The ideal scenario sees Salah re-sign of course, and such a player still targeted. But until Liverpool move on some players, they're probably stuck in some form of limbo.
Alex Oxlade-Chamberlain, Neco Williams and Nat Phillips could potentially bring in upto £40m. With a limited 25 man squad to be announced before the season starts, Klopp has never seemed the type to sign replacements that would leave current squad members in the cold. We simply have to trust the process, and the determination of our new Sporting Director Julian Ward. This window is unbelievably important for him, as he attempts to step out of Michael Edwards shadow. We know Klopp wanted a midfielder, we know Klopp wanted Salah re-signed, and we know many twists and turns lie ahead.
In the next two weeks some really tough decisions will have to be made, and hopefully some welcoming news will drop soon. Gossip and names a plenty will emerge each and every day, and though we all love a transfer window, it is sometimes a blessing to see it close. We are closing in on pre season, and a squad for the coming season must soon be finalised. Liverpool will be a strong contender whatever happens, but a real title challenge could well hinge on how Julian Ward performs in this summer of uncertainty.