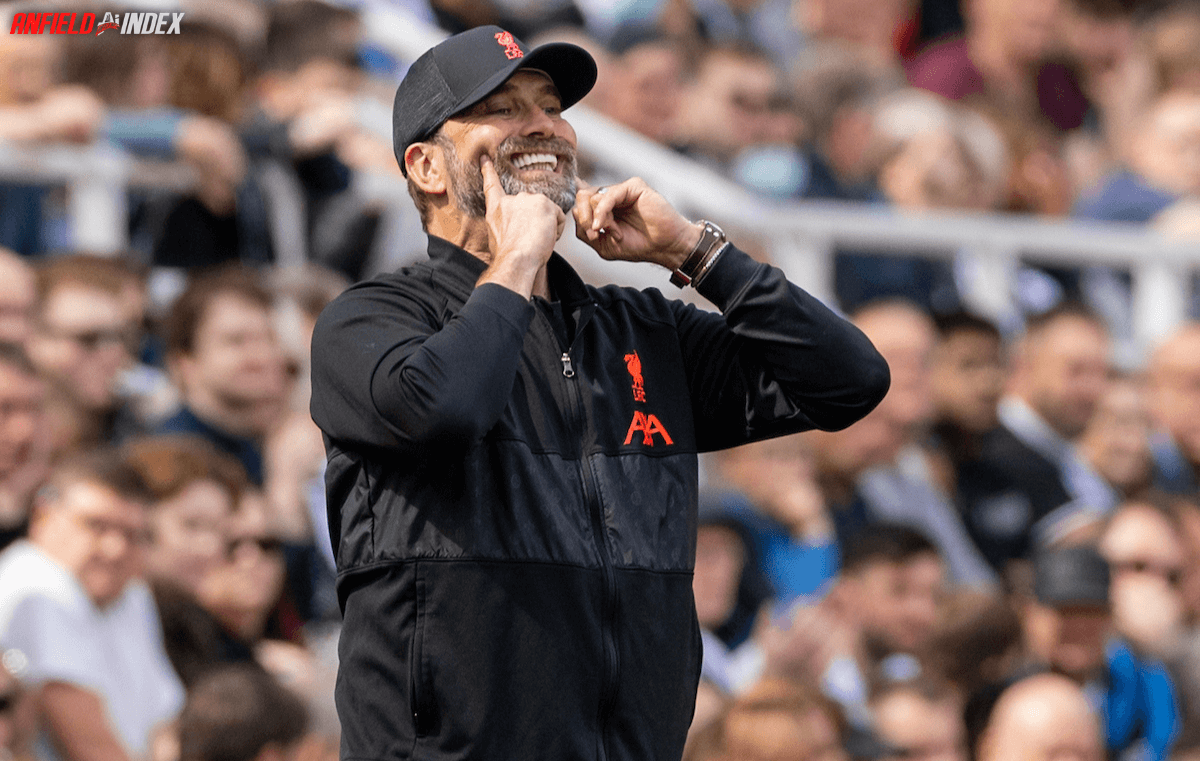 New Kids On The Block
I often try to avoid most pundits nowadays, as I struggle to make sense of the drivel spouted. I do sometimes enjoy the bluntness of Roy Keane and Graeme Souness, and the banter between Jamie Carragher and Gary Neville was initially entertaining. BT Sport is currently employing the worst group of analysts going, and their only contender for poor punditry is those on the BBC. I think Danny Murphy still kicks about talking nonsense, alongside a few others I just can't abide. The only sports media that trumps all this is of course Talksport, which must be avoided at all costs.
Back in the day of pre-streaming and multiple services, every English football fan watched Match Of The Day religiously. Saturday evening had certain must-watch television for persons of my age, being born in 1981. With the 1990's housing my teenage years, certain shows had to be watched on a Saturday night. Knightrider, Airwolf, Baywatch & Gladiators were just some of the shows I would commonly take in. That era of Saturday night viewing was of course limited to 4 channels, and everyone generally watched the same things.
It would be about 22.40 before Match Of The Day was ready for broadcast, and only the The Big Fight Live on ITV would avert my eyes. The famous MOTD theme tune would kick in, and the legendary Des Lynam would present highlights of the afternoon games. His analysis would come from none other than Liverpool legend Alan Hansen, and the show was usually superb. Hansen was similar in his demeanour to that of Souness and Keane, and a rare great pundit. He wouldn't hold back, and his logic was often blunt and usually truthful.

One now infamous statement has followed him to this day, and it was aimed at Sir Alex Ferguson. Fergie had moved on key first team players such as Mark Hughes and Andrei Kanchelskis, in the summer of 1995. The youthful group of Paul Scholes, David Beckham, Gary Neville and Nicky Butt were promoted to the Manchester United first team proper, and the rest is history. That season in question started with a 1-3 loss, away to Aston Villa. This result prompted Alan Hansen to claim 'you can't win anything with kids'. The logic was sound, but the brilliant management and choices of Fergie saw that team win the Premier League crown regardless.
This summer, Liverpool are potentially headed towards a scenario where youth will be deployed into the staring eleven. We have of course seen sporadic moments from various key youngsters, but Jürgen Klopp's next incarnation of his team may require a more prominent role for these kids. With so many senior players approaching the final stage of their careers, prime can quickly descend into decline, and the temptation to blood his brilliance youngsters may just be the plan after all.
Sadio Mané, Divock Origi, Takumi Minamino, and a raft of fringe players have now departed. In January we saw the electric Luis Díaz recruited, and the reds summer business has seen teenagers Fábio Carvalho and Calvin Ramsay brought in, alongside marquee signing Darwin Núñez. Liverpool may well look to add one more player, but that very much depends on the sales of Alex Oxlade-Chamberlain, Neco Williams and Nat Phillips.
The likes of James Milner & Jordan Henderson are either well past their best, or in gradual decline. The contract situation of Mohamed Salah and Naby Keïta is well documented, so to look at the youthful contingent is now a stark reality. At some point in any young players trajectory, potential is either realised or simply fades away. Trent Alexander Arnold, Steven Gerrard, Robbie Fowler, Jamie Carragher and Michael Owen, are the most recent players that burst into the first team. For them, it was only opportunity and trust that allowed them to prosper, and prosper they most certainly did.
Curtis Jones, Harvey Elliott, Fábio Carvalho, Calvin Ramsay, Darwin Núñez, Ibrahima Konaté and Kaide Gordan, may now be the next generation of players to see more first team action. All of the above are Liverpool players due to their youthful excellence, and have been integrated into the first team squad due to this fact. To want new additions each summer is perfectly fine, but Klopp may now want the challenge of creating further brilliance from within.
Last season we saw Harvey Elliott begin the season as a first team starter. The excitement surrounding this young prodigy was real, and it could be that this coming season will once again see him thrust into the starting line up. Curtis Jones is forever on the cusp of something, and sooner or later he must either take that step, or remain just another back up. Both these players could all of a sudden be trusted to start, and with the likes of Fabinho and Thiago beside them, there can be few better masters.
Darwin Núñez will of course need time to transition, but the talent is clearly there in abundance. But it could be an exciting new line up, which invigorates this team which began to stagnate last season. To imagine this youthful energy immersed into a great side full of experience, is tantalising, and is a key reason why young players want to play for Liverpool. Fábio Carvalho was a sensational attacking piece for Fulham last term, and to see him in the reds dominant system, could well see him explode. In can sometimes happen in an instance, and maybe the time is right to shake the tree and see what falls. Ibrahima Konaté is perhaps the worlds best young central defender, and that growth has occurred as much as anything, by playing alongside Virgil Van Dijk. Senior players can also spike with that added zest around them, and the overall excitement of youth can create another string to this elite unit.
To have one of the world's greatest coaches must never be undermined, and we may see diamonds emerge from the rough under such world class guidance. With the squad only weeks from coming together, the opportunities gifted by five subs this year will surely allow steady transition. To simply enjoy the ride may be the most logical step for this fanbase, and see what Jürgen Klopp can produce. I believe in the big German more than any Liverpool manager in my lifetime, and if he chooses to blood this wealth of youthful talent, then I'm all for it.