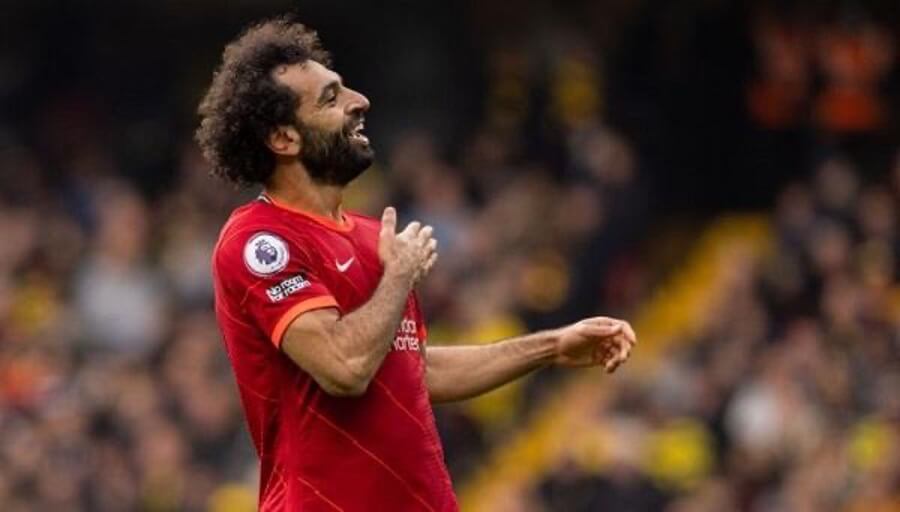 Imagine The Carnage
And just like that, all was well again.
This Liverpool squad is still short of one more player, but a huge sigh of relief can now be breathed, as Mohamed Salah finally signed a new three year contract. The absolute details of that new detail are completely irrelevant to me, as the decision making of the club simply make it a deal that must suit all parties. A small portion of the fanbase became blinkered to the player that Mohamed Salah is, and almost disregarded the world class player he has been during his Anfield stay.
Hopefully now this episode is resolved, Liverpool's most potent attacking weapon can get back to his terrifying best. The simple logic suggests that a slightly new look system (of sorts) will look to best serve the Egyptian King. Despite the Reds' common brilliance, it was clear that opposition teams had learnt to nullify some of Liverpool's attacking play. Stagnation in any brilliant set up is inevitable, and the Sadio Mane sale now allows Klopp's attack to fully evolve.

We all saw the talents of Darwin Núñez last season, and the former Benfica forward can offer a new dimension to the Reds' front line. His physical presence, variation in goals, and dynamic play, will surely allow Salah more room to operate. At times, Mo would be surrounded by well drilled defenders, and I believe Mane's latter season form stemmed from this, at least in part. Of the two legendary Liverpool forwards, Jürgen Klopp has clearly identified Mohamed Salah as the continuing talisman within his fearsome side. Mohamed Salah is box office, and despite the overplayed star dropping off slightly (after his return from the AFCON), a rejuvenated forward will be back to his best next season.
The explosive wide man that signed from Roma, is now a cultured and intelligent, goal scoring playmaker. His ability to play against that common low block has become a necessity, and a more orthodox striker in the side (Darwin) can unlock those playmaking attributes further. Brilliant players have to evolve and adjust as time goes by, and it can be no coincidence that Michael Owen's game fell away completely, when his burst faded away. Mo is still an electric player, and his pace can be a key component in his game still. But it is his in-game intelligence that can continue to service both his teammates, as well as himself.
The talks of Jude Bellingham refuse to dissipate, and not until the opening games of the season can we be sure of any system change. Tinkering of the on ball system is clearly afoot, but the off ball intensity will absolutely remain. I've stated before how Liverpool will need to be creative in their next steps, with such a globetrotting domestic adversary in Manchester City. City are in a moment of slight change themselves, and who reacts quickest (with their new forward line) will surely be taking the initiative.
When any player is a candidate for departure, that player can often become a name easily replaced. Certain players, world class operators even, cannot be easily replaced, and that is why Liverpool have agreed to pay Salah the biggest contract on their history. When Luis Suárez left Liverpool, the wheels pretty much fell off. His importance to that side was evident, and despite the surrounding situation being very different, the level of player that Salah currently is, mirrors that which Suárez once was. To finally see a world class player shun the undeniable overtures from others, is a remarkable statement of intent. So often have we seen massive players depart for so called better opportunities, but now Liverpool are undoubtedly that desired team themselves.
The window has just about opened, and last season's triumphs and disappointments seem an eternity ago. Julian Ward (Liverpool's new Sporting Director) appears determined to vanquish the legend of his predecessor (the genius Michael Edwards), and if one more elite player were to arrive, it would make this the greatest Anfield window in history. The demands of this coming season require little time for adaptation, so the Reds' swift moves this summer points to a single mindedness to succeed. Success is demanded by the fanbase, but probably more so my the players and coaching staff themselves. Despite the apparent humble nature and friendship shown within this marvellous group, there is clearly a fierce drive to achieve more. A Mohamed Salah-led forward line, give Liverpool the best chance of ultimate success, and this new three year deal can only bring this group closer together.
As the Reds assemble once more, the urgency for them to deliver will be apparent from day 1. This squad of players has been chosen and moulded for greatness. In Mohamed Salah, the Reds' hierarchy may just have secured the future of the man that could become the greatest of them all. Salah has been pictured relaxing, and enjoying a much needed break this week. Any concern over his future is now in the past, and his ability can now push forward at full throttle. The rest of the League (and indeed Europe) have just been put on notice, that the world's greatest in waiting is once more a happy red.
Imagine the carnage that could follow.