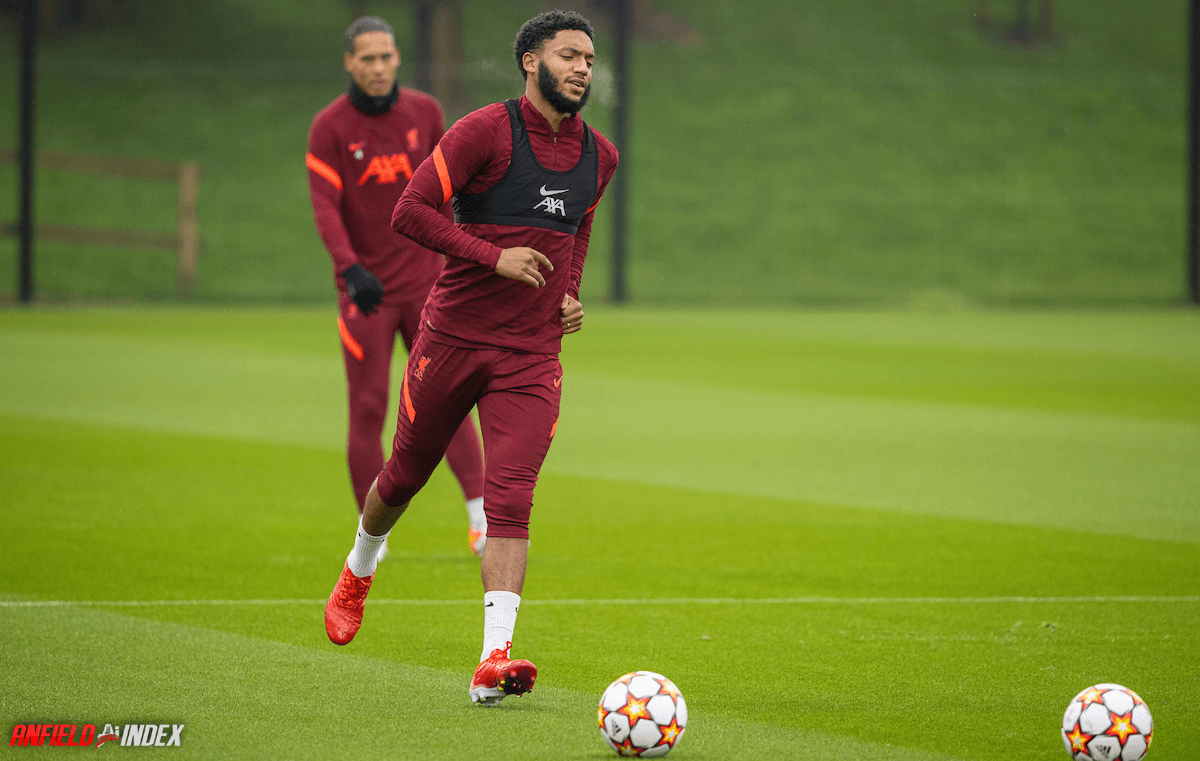 Joe Gomez & The Bigger Picture
I recall the summer that Liverpool signed the likes of Jordan Henderson, Stewart Downing & Charlie Adam, they were also heavily linked with Blackburn Rovers starlet, Phil Jones. Jones would have been 18 years old back then, and I still recall the huge hype surrounding his massive potential. Back then, John Terry was probably the most well known English defender, and in the midst of a hugely successful Chelsea career. Jones was a dominant, imposing and talented central defender that was destined for big things. He was often referred to as the long term replacement for Terry in the England side, and his strong performances certainly backed that up. What would be the most critical moment in his young career, was his first major career choice, and how that would both serve him and his progression to the top of the game. Liverpool and Manchester United were the two bidders, and Jones ended up at Old Trafford in the summer of 2011
Now, some 11 years later, Phil Jones is little more than a GIF on social media. His decision to sign for Manchester United (ahead of Liverpool) that summer was a misstep, and each respective side have navigated in different directions in the years since. I've always thought that Fergie's capture of Jones was more than anything a means of stopping him heading to Anfield, as the route to that first team was tricky at best. Regardless of this, the choice was still made by the player, and ultimately that major decision was proved to be wrong. Jones would become a utility player that never mastered a set position, and his career became that of wasted potential.
At the start of this summer, Mohamed Salah's contract renewal was the Reds most documented news story, but in the last few days Joe Gomez has also chosen to extend. With Naby Keita (and perhaps Alex Oxlade-Chamberlain) still looking to sign extensions, the overall extension brigade is going very well. Joe will start the season as maybe the 3rd of 4th choice centre back for Klopp, and Trent's direct understudy up at right back. He could have chosen to leave, and any number of established Champions League teams wouldn't have batted an eye at paying £50m for him. That possibility is now shelved however, and it seems Joe has chosen the long term rewards, over the short term gains.

Virgil van Dijk, Ibrahima Konaté, Joël Matip & Joe Gomez represent the strongest back four group in world football. Joe Gomez (with a previous contract gradually running down) had the choice of leaving to become a first choice starter, or stay and fight for that right within the club he loves. The lure of overcoming the odds and regaining his first team place is testament to his character, and is a great result for the Reds. The battle to partner Virgil is fierce, and you can see how much he enjoyed deputising for Trent last term. Liverpool are in a period of brilliance, and to choose a lesser club clearly isn't appealing. Joe Gomez is an exceptionally talented modern day defender, and his want to fight should be applauded. Whereas Phil Jones chose to stay and be used in any variety of defensive or midfield positions, I feel Joe Gomez will emerge to become a regular starter by seasons end. His overall skill set simply fits this team perfectly, and with Matip and Virgil now both north of 30, Klopp will start to rotate more and more.
To box off the entire defensive line is superb for Julian Ward, and his impressive start as Sporting Director shows there is life after the brilliant Michael Edwards. With the midfield still a player light, the summer still needs some squad finessing. In terms of Joe Gomez, his commitment and career choice seems ideal for all parties, and with a club that plays the better part of 60 games each year, this elite clubs requires elite depth.
If we have learned anything from this past season, it's that freshness counts, and depth is utterly pivotal to success. We have seen Jurgen Klopp evolve his ideas and rotation, and to preserve players such as Mo, Virgil and Thiago, then more chances will definitely arise for those loitering on the fringes. I believe Klopp will master the 5 substitute rule, and a competitive squad will push each other to more success.
Joe Gomez remains a Liverpool player, and his view of the bigger picture places him perfectly within the Anfield evolution. This season is still crucial for Joe, and his determination is just the tonic required, to ensure this fantastic group of defenders stays on point.