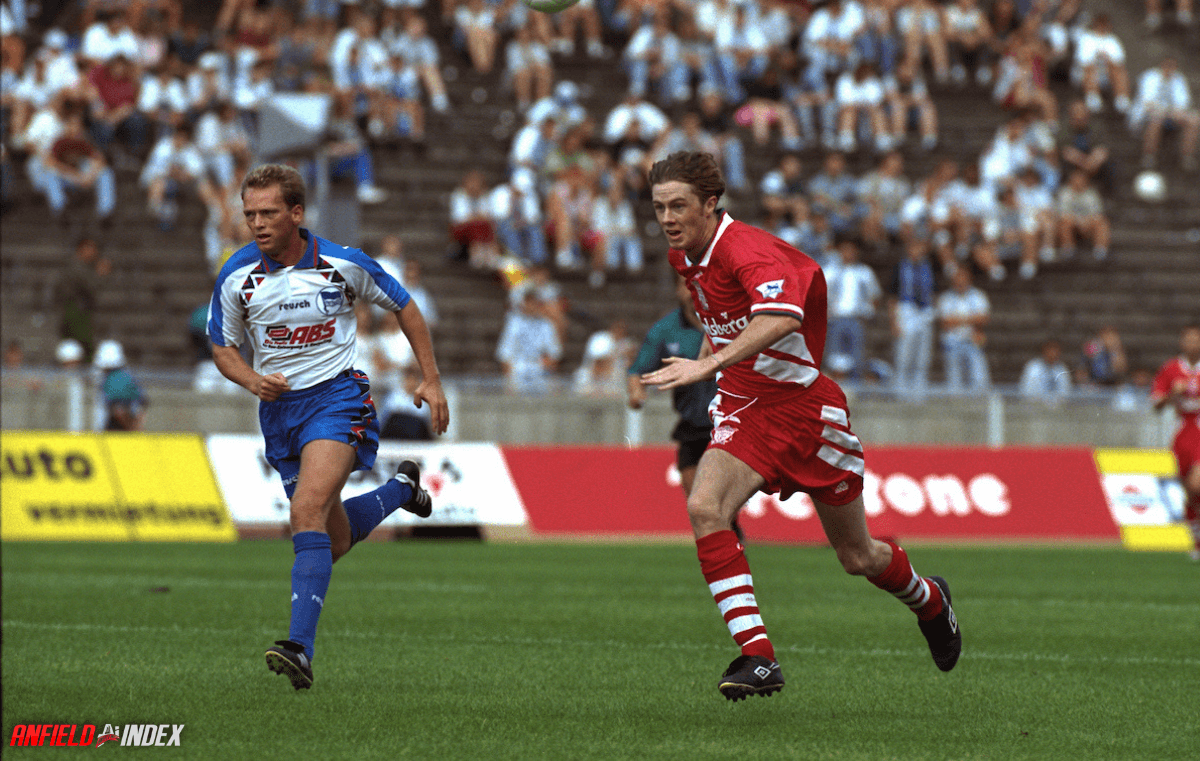 My First Liverpool Idols
I was born 12th November, 1981. My very first array of visible LFC memories probably started in the early 90's. There are a few snippets here and there prior to that, but the problematic period between Graham Souness leaving & Roy Evans taking over, is probably my first absolute batch of memories.
I recall my brother and I had a 1992/93 squad photo in our room, the one with the manager front and centre. The most notable players (to me anyway) in that picture would have been as follows.
Jan Mølby
Mark Walters
David Burrows
Ronnie Rosenthal
Ray Houghton
Rob Jones
Steve McManaman
Dean Saunders
Mike Marsh
Steve Nicol
Mark Wright
Ian Rush
Ronnie Whelan
Michael Thomas
Barry Venison
Mike Hooper
David James
Bruce Grobbelaar
It would be the man on the far right of that team photo (Roy Evans), that would probably stand as my first completely memorable manager of Liverpool. Of the above, nearly all would be have been ushered out, with only David James, Rob Jones, Mark Wright & the magnificent Steve McManaman would emerge into the next group. Each supporter would have grown up supporting key individuals in their youth, and for me it was probably centered around Steve McManaman & Robbie Fowler. Both these academy graduates were adored by the support, yet probably never played in a team truly befitting their talents. We've seen Steven Gerrard achieve brilliant success as a red, but with this current crop, it's often worth wondering what reallly could have been.
Certain supporters resonate with certain key players, through particular generations of play. My brother before me (being born in 1977) was a fully fledged John Barnes guy, in his absolute pomp through the late 80's. I've watched matches and seen the devastating wing play of Barnes, and of course the killer instinct of Ian Rush. But for me, having never seen these guys live on the TV or at Anfield, they always resonated as the changing of the guard. They were the senior players that were still very good, but for me (as an impressionable teenager), it was all about the skill and swagger of Fowler and Macca. Barnes was a controlling central midfielder at the back end, and Rush was the guy I didn't understand starting ahead of Fowler. These things (much later on) were emphatically answered, as I learned of the Liverpool legends, but one's own personal era will always remain just that.
In terms of attacking duos & trios that grew with generations, Liverpool have perhaps the greatest historical list in English football. Their established nature as England's most decorated side obviously allows for that, but the list is remarkable nonetheless.
Keegan & Toshack
Dalglish & Rush
Barnes & Aldridge
Barnes & Rush
Fowler & McManaman
Fowler & Collymore (it deserves mention)
Owen & Heskey
Torres & Gerrard
Suárez & Sturridge
Salah & Mane & Firmino
Luis Díaz, Darwin Núñez & Mohamed Salah, will now look to join that illustrious group, and though patience is needed, remember they work under the guidance of Jurgen Klopp.
For me, Steve McManaman still stands as my real & true childhood memory player, the one that would ravage fullbacks week after week. I recall one particular night against Ipswich Town, where the match would literally revolve around the game McManaman was playing. In Manchester there was Ryan Giggs, but for me Steve McManaman was pure joy to behold. His ball carrying, effortless dribbling, and ability to beat a player made him world class, and he would always bring me to the edge of my seat.
With Sadio Mané now departed, that'll represent some young supporters' idol leaving the club. That same supporter probably only views Steve McManaman as a poor man's pundit, yet he couldn't be more wrong. Each generation of player should be viewed on their their merits, and in this current period of brilliance, idols seem to be created at will. Whereas the likes of McManaman, Fowler & Gerrard will always be the guys for me, I'd like nothing more for the next raft of Anfield stars, to follow in those legendary footsteps.