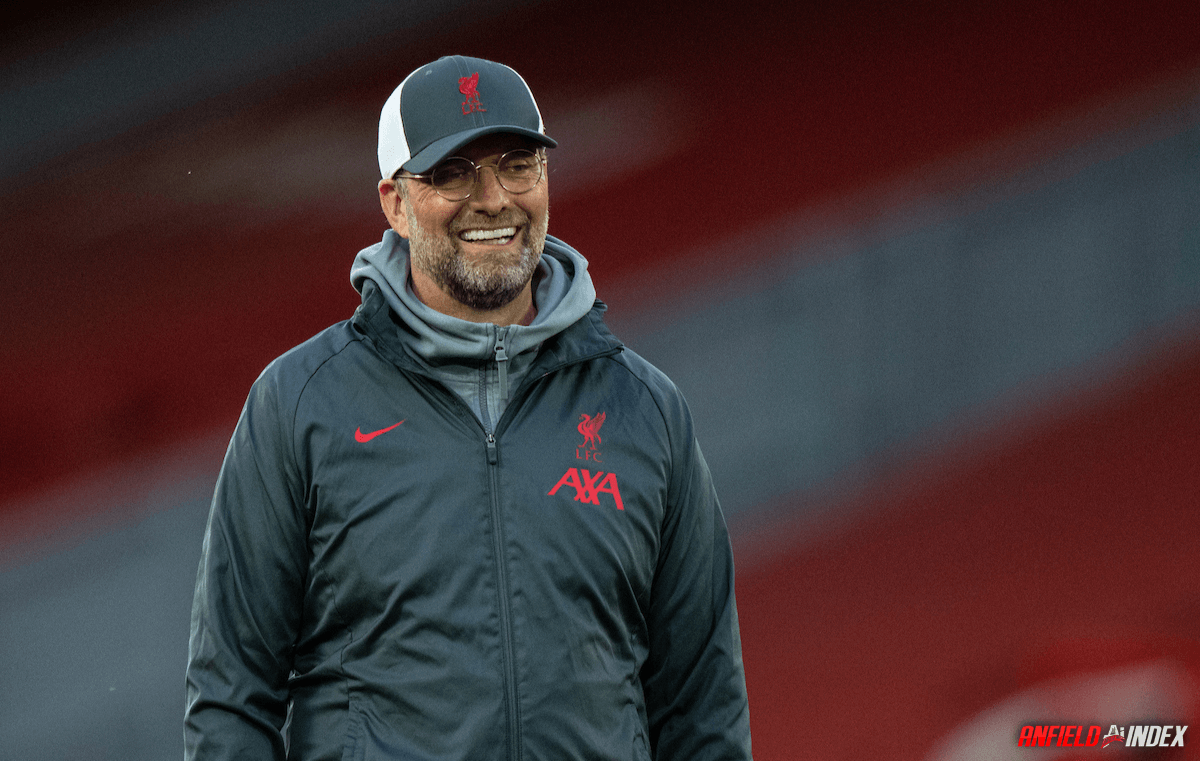 Be Patient, The Best Is Yet To Come
When Andy Robertson signed from Hull City, it took nearly half a season for him to work his way into the first team of Liverpool. Albie Moreno was outperforming his expected levels, and the fact that Virgil Van Dijk was marshalling him, meant he was thriving at left back. Robbo was seen as a cheap option (compared to the inflated Ben Chilwell), and his signing didn't move the needle much. His cost was basically recouped in its entirety, as Hull then signed Anfield's fringe player, Kevin Stewart.
Robertson had been performing very well for Hull City (despite their struggles), and his specific attributes were seen as the perfect model for a Jurgen Klopp left back. There was absolute patience in his transition, and Liverpool's attacking and defending patterns of play meant time was duly taken. From that moment of signing to this moment, it is a staggering deal to look back upon. We must never forget that our willingness to let Robbo adjust was vital, in him building towards the player he has since become.
Fabinho was a bolt from the blue signing, and finally marked the arrival of the defensive midfielder we were all craving. Not since the marauding ways of Javier Mascherano, have we seen such an elite player operate in the 6. His signing was one of the main reasons for the Reds' recent success, and his value to the team is unquestionable. Despite this, his early months were also spent training and refining his new role within a different league. At Monaco, he had excelled in a double pivot, and despite Klopp recently structuring his side in that system, Fabinho became the destroyer within a three man midfield. Once again, Liverpool's very bespoke and demanding patterns of play meant Jordan Henderson would continue to operate in that role, until Fabinho was finally ready at start. As with the extended wait to finally sign Virgil a few months prior, Klopp's patience with world class operators was proved nothing less than sound judgement. Fabinho is perhaps the best version of a defensive midfielder in world football, and will once more be needed to ensure continued success.

Ibrahima Konate is a man mountain of a player, and the best young centre back in the Premier League, if not Europe. His capture was a real coup (given the moderate release clause), and this season could see him become the first choice partner for Virgil. He was very much in and out at RB Leipzig, with injuries causing a constant stutter. It would be last season (at Liverpool) that Konate would really show his enormous talent, yet he was still allowed time to fully adapt to this Liverpool team. What could emerge in the coming years is limitless, and even now you can see Klopp is still selective in his rotation, so as to control the huge pressures that are inevitable.
Some players take time, and some players do not. Mohamed Salah was able to explode into his Liverpool career, but that was when opponents would happily go toe to toe. That is no longer the case, and recent signings are an indication of pattern adjustments to combat most deep block teams. Diogo Jota exploded within a Reds shirt, but that was of course within a group that had grown into the best forward line in world football. Thiago was a player that showed continual early glimpses, yet even that world class element took a while to fully become the player (at Liverpool) we saw last season. Each player requires different timelines, and trusting in the decisions of the club should at this stage, be a given.
When Liverpool sign young players, players from different leagues, or players that have not operated within similar systems, there are bound to be periods of transition. I don't care one little bit about pre season, as for me it is the warm up to the real thing. For me, this short period is about preparing for what is to come, and even if certain players do take a number of league games to adjust, I trust fully in the process.
We as Liverpool supporters must make sure we allow ourselves that time, and give players like Nunez & Carvalho time to immerse themselves within the group. Each of these players are stepping up many many levels right now, but have been specifically chosen for a purpose. To improve this side requires either Manchester City levels of spending, or brilliant strategies in the market. We can spend, and we have spent to ensure the regeneration continues. But the key point is that we have become world class is recruiting players, and have the best coach in world football. When Jurgen Klopp arrived, he was gifted a lopsided, middle table squad. We stand now just a few years later, as one of the very best on the world, and the squad is still holding onto a few relics from his predecessor. Imagine where this Big German can take us when the squad is purely of his making.
For the coming season, and those that follow under Klopp, I implore patience across the board, as the best is yet to come. This coming season could be the most intriguing in Premier League history, and with Jurgen leading the charge, it would be foolish to make any negative assumptions just yet. Jurgen Klopp has been given new and ultra talents elements, which he can mould to his liking. With that in mind, I'm more inclined to be excited as to what will come next.