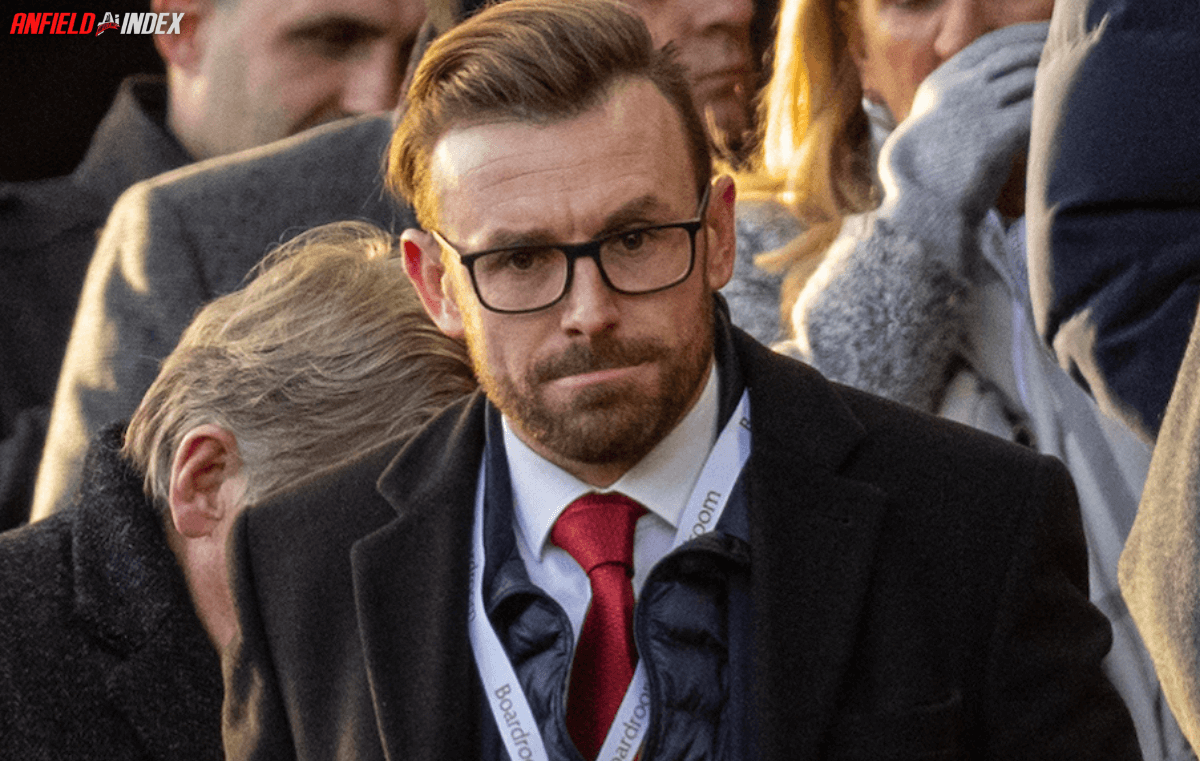 The Silly Season is (nearly) over...
Silly season(n)
1: a period (such as late summer) when the mass media often focus on trivial or frivolous matters for lack of major news stories
2: a period marked by frivolous, outlandish, or illogical activity or behaviour.

There's been a lot of silliness. It's roughly two months since the Champions League final. A disappointing end on the pitch to what was nearly the greatest season of all time. A near tragedy off the pitch. We didn't quite get over the line in the final week – bad luck, tired bodies, perhaps a little lack of quality in key moments. But Klopp will use this positively. As he said in 2018 "life is always [about] learning from your experiences."
I woke up on May 29th and didn't feel much at all. There were no tears, no anger. I saw snippets of the parade. But that last week is filed somewhere in my brain alongside the end to the 13/14 season and the 2007 Champions League final – I know it's there but I can manage to shut it out for the most part. I haven't seen the Villa or Man City goals.
What I really felt was a sense of relief. Relief that it had finished, relief that the intense pressure of playing three times a week, of needing to win every single game since 2022 started, relief that there was no more chat about "The Quad". Relief that we won those two penalty shoot outs against Chelsea. Even though they are lesser trophies, they are important things to win, important moments for the players, staff and fans.
And relief that the silly season was upon us. It's not exactly the footballing highlight of the year – but it is what I needed on May 29th. Finding new twitter ITKs, following a new random South American journalist to have their moment of fame and glory. Getting right on board the Tchou train only to fall off. Tracking the threads on Nunez, piecing together information on Jude, joining the dots on Salah's contract. Laughing at Everton – there is still time for them to win another transfer window – but their scouting network seems to have been reduced to "saw Burnley play a couple of times".
Are we done? The main Liverpool journalists think so – but there remains a bit of noise. The silly season will carry on, but, for now…
…optimism. Optimism and hope has returned – for the season ahead, for Van Dijk with a proper pre-season, for the new signings, for the young players we get to see kick-on. For moments we will share and for the arguments we will have.
As is probably the case before every season I'm not sure exactly where we stand. The keeper and defence is as good as we have ever had. But – for the first time for several years – there is some uncertainty in midfield and attack. For me these uncertainties are:
How often can we get our best midfield out there? (That's NFT by the way). Can we play them together enough? How often can we get at least two of those three out there?
How do we balance the attack post Mane (and a now injury prone Bobby)? Ljinders has recently talked about "having fewer players but more initiative in our build up to outplay the deep defending sides". Klopp has talked about bringing more unpredictability.
How quickly will Nunez settle?
Can Diaz find his scoring shoes?
How important will Carvalho and Elliott be this season?
Will Milner keep that beard…
And, of course, the perennial question of strength in depth. This will matter more than ever this season – which is actually two half seasons. Unlike the disruption we are used to from AFCON the World Cup will impact the whole league. Do players, in the weeks before the world cup starts, start to hold back ever so slightly, leave a little in reserve? Do they start to pick up small 'injuries' that keep them out for a couple of weeks and ensure they are fit for Qatar?
We play Tottenham away on November 5th – one of the hardest games all season. How does the impending World Cup impact the performance of someone like Harry Kane (who will probably never win major club honours)? For Kane, as well as players Van Dijk, de Bruyne, it may be their last World Cup. What about the state of key players who reach the late stages in Qatar – do they come straight back in on Boxing Day and carry on, or do they need a break? Even then you will have players who have played 6 or 7 90s+, and some who have just been training with their national side (maybe the likes of Thiago, Trent, Ibou fall into this category).
And what of the players not going. We have lots – including Salah, Robertson, Keita, Matip, Diaz – that are likely to have 2 weeks rest and 4 weeks of another pre-season. Does that Boxing Day game against Villa away look like an early pre-season friendly (in intensity and quality terms)? How long to brush away those cobwebs?
And there is still the high likelihood of a significant Covid wave this winter – meaning key players will suddenly be randomly unavailable for a week or two. (This, arguably, cost us the league last season).
I've not seen anyone confidently forecasting the impacts of all this, but my sense is that it levels the playing field a little. There is more scope for some odd team selections and more scope for some odd results. For this reason (as much as both teams integrating new types of striker into their systems) I think both Man City and Liverpool get fewer points this year than we have become used to. (And no team has the squad depth to handle all 4 competitions).
That said, anyone who has Liverpool or City outside the first two places is surely wrong. In all likelihood, yet again, it will come down to the barest of margins between these two great sides. I can't wait.