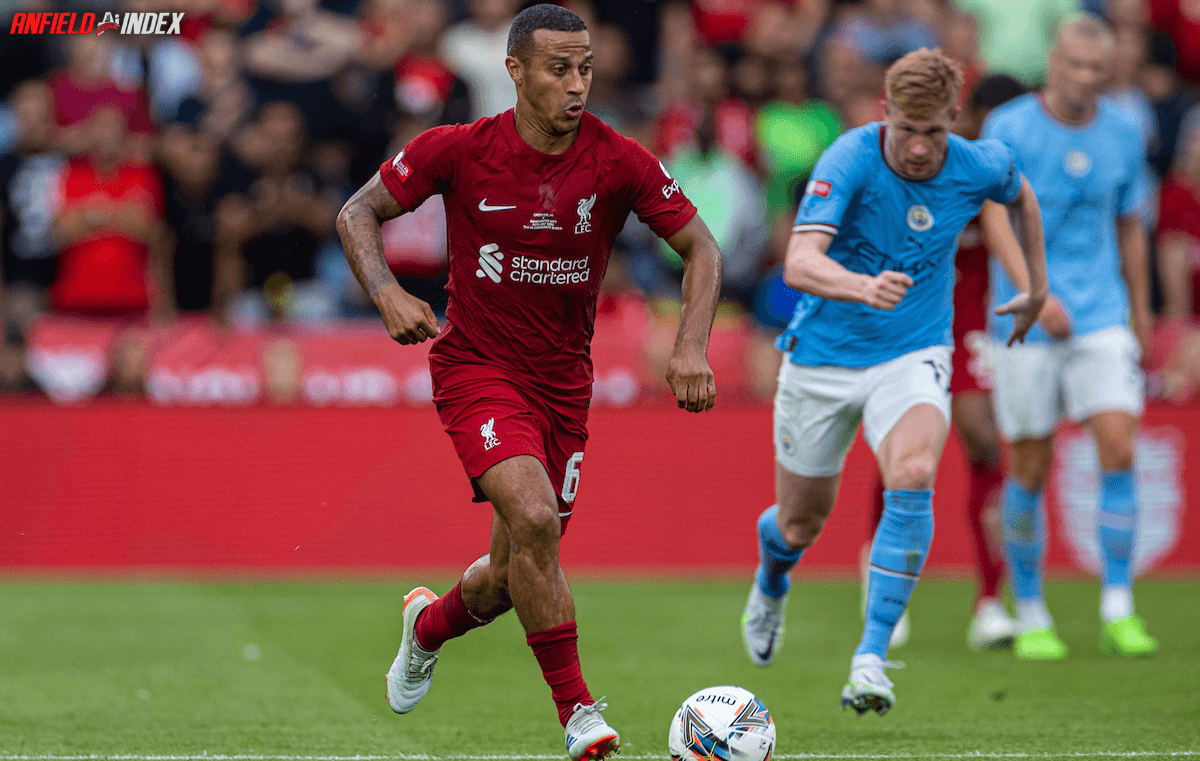 Liverpool 3 - 1 Manchester City - The Man Of The Match
Thiago Alcantara
One of the best midfielders to ever grace the game, and he was on another level once again yesterday. His control of tempo and space is unparalleled, with everyone now willing to work to his pace.
When the game required possession, Thiago reacted. When the game required a game-breaking pass, Thiago reacted. His decision making is beyond anyone else's, and it must be a delight to be an attacker and see Alcantara on the ball.

Off the ball his positional sense was on point, and he was never shy to make a challenge. If Liverpool can keep Thiago fit, then teams simply won't be able to live with them.
Matip deserves mention, and Darwin was a delight, but Thiago was undoubtedly the Community Shield's man of the match.