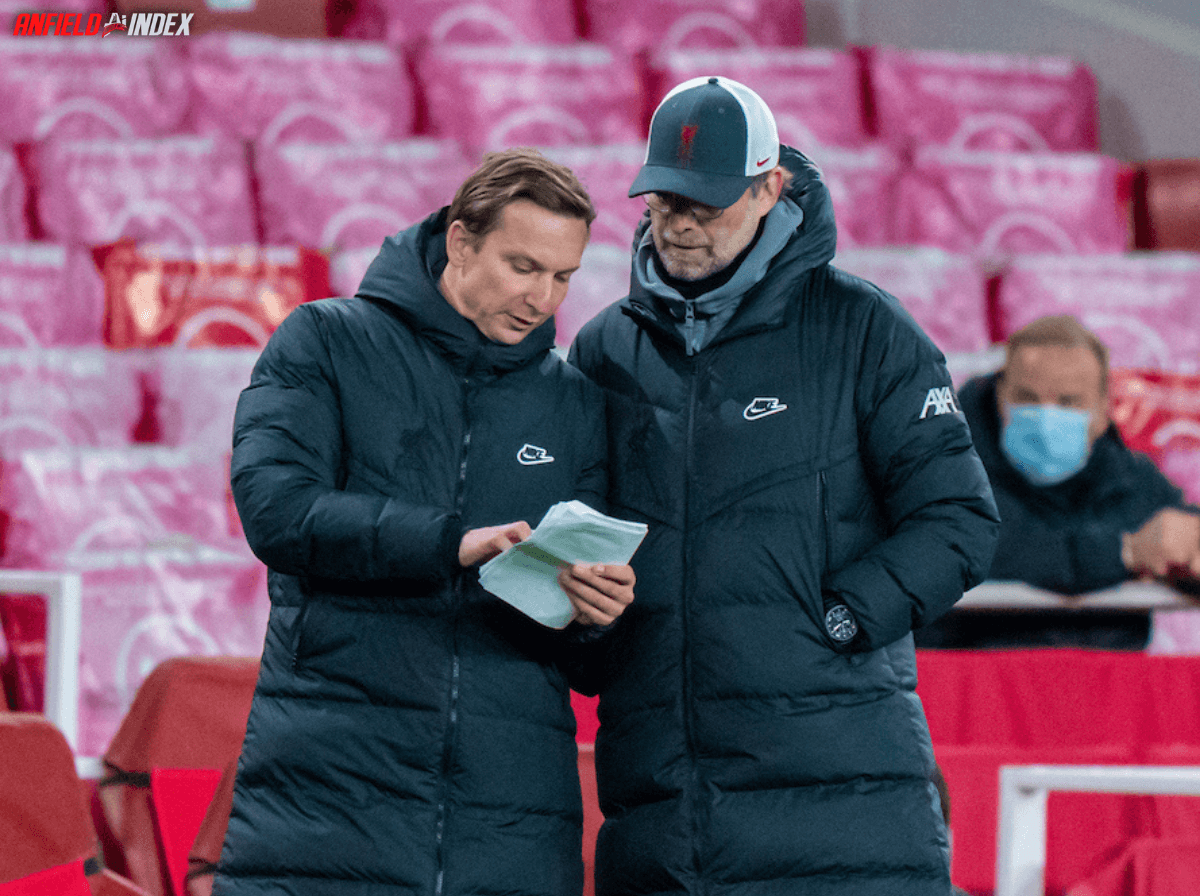 How Liverpool Have Evolved In A Year
In the days leading to last seasons opening games, every single pundit had either Chelsea or Manchester City winning the Premier League. The general feeling was that the return of Cristiano Ronaldo would also propel Manchester United into contention, and Liverpool would be eased down the table.
In hindsight, the uneducated views of nearly all the experts who disregarded Liverpool now seem very foolish. Liverpool had just experienced their most injury-ravished season in history, and had relied on the defensive abilities of players barely able to compete as Championship centre backs. Liverpool had been dismissed as a force, and the pundits couldn't be happier.
Since that point in time, Liverpool nearly completed an astonishing quadruple. They had to compete in every possible game available, and it seems the fumes they were running on simply couldn't carry them to the ultimate success. Now as we approach the forthcoming campaign, the hope is that certain rule changes (subs) and squad alterations will help the Reds navigate their way at to more and more trophies.

Last January, Liverpool made an audacious winter splash in the transfer market. The recruitment of one Luis Díaz has proved to be sensational, and this South American flyer be about to tear this league apart. Luis Díaz was always the Sadio Mané replacement, and Sadio was always destined to leave Anfield over the summer.
Despite every effort being undertaken, that January saw Michael Edwards fall just short in his attempts to bring in Fábio Carvalho that month. The deal eventually came to fruition, and the pocket sized maestro is now officially red. The former Fulham teenager is a brilliant talent that Jürgen Klopp must be excited about building, and moulding to fit this next incarnation of the Liverpool team.
The recruitment of young Calvin Ramsey to eventually cover Trent at right back,  more than ticks a box for Julian Ward & Klopp. With a few weeks to go until the current window closes, the hope is that a midfielder can be secured, with this area now the only area of concern. The Reds need energy, ingenuity and depth at RCM, and we are all hopeful that this area is addressed by the end of the month
The major signing this summer has undoubtedly been that of Darwin Núñez. With a fee set to climb to £85m, it's a huge statement of intent by the Reds' recruitment team. The departure of Sadio meant that someone was needed to hit the ground running, and based upon last weekends Community Shield outing, Klopp may just have that man.
Darwin allows a different dimension, and though we may have temporarily regressed as a squad, we might now be a more potent and direct as an attacking force. Sadio Mané was an elite performer when he departed for Bayern Munich, and at his peak was a world class forward. The Bundesliga will offer him an extension to his wonderful career, and he leaves as a bonafide Liverpool legend. The key now is to step forward, and make the changes in attack that can see this forward line thrive.
As I stated earlier in the week, there is such little room for dropped points, that Liverpool can ill afford too many off days. I was asked (regarding my last article) whether I had stated overconfidence in the build up to the Fulham match. There has to be a fine line between that and the ingrained desire to run through certain teams. Too often have we seen Manchester City batter teams at will, with the opposition almost unwilling to make it a contest. In the era of Fergie & a prime José Mourinho, teams would cower at the sight of their respective juggernauts. For me, that decisive and overwhelming force needs to be implemented into this side. Neither José Mourinho or Sir Alex Ferguson had to deal with such organised low blocks, and Liverpool perhaps have to jump outside the box in order to overcome.
Too many games have been made into long drawn out contests, where the opponent simply sits and defends in large numbers. We became a predictable entity due to our usual patterns of play, and teams merely adapted to combat our aggressive nature. Our often times passive and repetitive approach has to be altered, and if that sways to towards over confidence or a cavalier nature, then so be it. European nights would offer such marvellous spectacles, where foreign teams simply could handle our aggression and speed, but the Premier League knows all too well how to set up. We have to be willing to be more, or City will only continue to prevail.
We have a wonderfully exciting period under the stewardship of Jürgen Klopp. I want to see balls to the wall attacking play, expansive patterns of approach & overwhelming pressure within the opposition box. We have the worlds best goalkeeper, the worlds best group of defenders, and the worlds best defensive midfielder. Are we a more stable group than this time last year, doubtful, but I sense we could just be a more unpredictable and dangerous animal nonetheless.
We head to Craven Cottage this Saturday lunch time, and I sincerely hope it's with bad intentions.