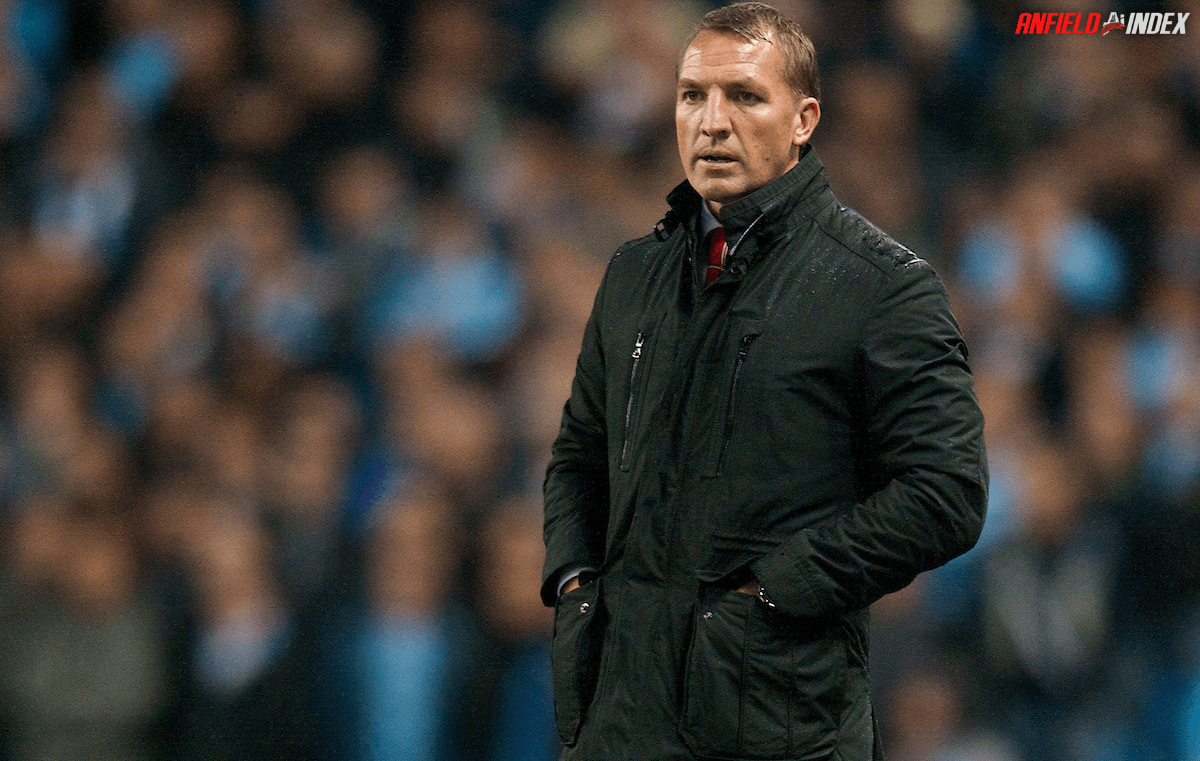 Opinion: United's Misery Echoes Our Own Dark Days Pre-Klopp
After tuning in and watching from my sofa as Liverpool were on the wrong side of a 3-0 thumping at Anfield, I remember the feeling crashing over me:
"We're not a big club anymore."
The date was 29 August 2015, and it was the first time that thought had ever crossed my mind. Here we were, humiliated at home by a mid-table West Ham side that had never beaten us at Anfield in the Premier League; some 16 months removed from the title slipping away in 2014, more than three years on since our most recent silverware at that point, and full decade after last hoisting the European cup.

We were a big club, right? We had always been a big club. Yes, we've been in a rough patch, and yes, we've not won the league since two years before I was born, but…. we're a big club, right?
Wrong. We weren't. Not anymore. We were the kid in the superhero movie who puts on the cape and the mask and looks in the mirror and thinks he's Superman. The football world began to laugh at us. We weren't superheroes anymore. We were just dressing up like them.
And it would get worse from there. A humbling at Old Trafford followed the international break, and a late equalizer by Phil Jagielka saw us draw 1-1 with Everton. Hours later, news broke that Brendan Rodgers got the sack.
We emerged from the tunnel at White Hart Lane after the ensuing international break under the management of a likeable, uncommonly humble and bespectacled German named Jurgen Klopp.
We're approaching the seven-year anniversary of that game at Spurs (nil-all draw) with a trophy cabinet now chock full of the silverware we've won under Klopp, and the dark days of 2015 are a distant memory. But it's worth looking back on the state of affairs at our football club at that time, and comparing it to the state of affairs up the M62 at the home of our historical rivals, Manchester United.
It's worth calling them historical rivals at this point, because the only real rivalry on the pitch between Liverpool and Manchester is between Anfield and the Etihad, not Old Trafford.
United's protracted fall from grace over the past decade has seen them land this week on the same proverbial sofa where I sat some seven years ago watching Manuel Lanzini (and Diafra Sakho of all people) dismantling us at home. Sunday, United were beaten 2-1 at Old Trafford by Brighton, a feat the Seagulls had never achieved to that point.
This United side are remarkably similar to that Liverpool side from 2015:
decade or more since last league title (this year will be 10 seasons for United)
not playing Champions League football
underperforming squad, top players not living up to the hype
beaten at home by mid-table side
underperforming manager sacked (or soon-to-be sacked) and replaced with promising manager
top players want out
Even the game stats this weekend are eerily similar to Liverpool's 2015 game at home to West Ham: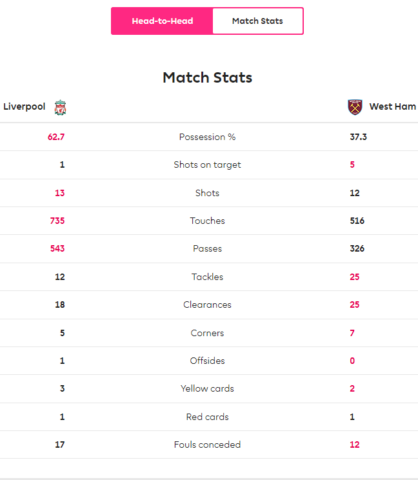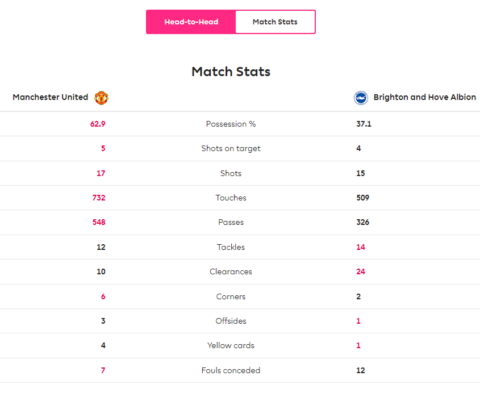 Both teams had about 63 percent of the ball, had 730 touches and 540 passes to go with double-digit tackles and clearances. Both sides were wasteful in front of goal, putting a low percentage of their efforts on-target. Both teams were deservedly beaten at home.
Looking at these two games and the state of these two football clubs, the only thing separating them is time. Liverpool are seven years on from the dark days that marked the end of the Rodgers era and the start of Klopp's reign. Man United are right in the thick of it.
United are under massive pressure this summer to overhaul the squad. Somehow the entire world, including the football media who should know better, seem to think a massive spend will solve all of United's problems. After all, they are Manchester United, the biggest club in the world.
No, they're not.
They may wear United kits, but this is NOT Manchester United. Oh, they may look like our old enemy but their smell is a bit more familiar. They are us, as we were seven years ago (like that bit during A Christmas Carol when Scrooge is looking back on his past life and sees himself as a little boy). The ghost of our recent past has taken up residence at Old Trafford, and it's there for the Red Devils to exorcise.
Our first step to solving the crisis was to get a top manager into the football club. That's what we did with Jurgen Klopp. Obviously the timing wasn't ideal as he was brought in two months into the season and had no opportunity to bring in players before getting into the action. But United have made their move with Ten Hag, a manager who objectively could do great things for United if he's given time. But eventually he'll need "big players," and United don't seem to be able to attract them. Take the saga of Frenkie de Jong for instance. They've got a big-money deal accepted by Barcelona, but the player himself isn't keen. He wants to remain at the Camp Nou and rumours suggest there may even be a pay cut involved if he stays.
But de Jong is consistent with the type of player the United boardroom expect to sign. Look at their transfer history over the past decade: Di Maria, Pogba, Alexis Sanchez, Zlatan, Maguire, Cavani, Varane, Ronaldo. These are not just players: they're brands. United have spent the past decade building a shopping mall, not a footballing side. They've brought in players to sell shirts and secure sponsorship, not titles. And yet they expect the silverware to fall into their laps anyhow. Not only hasn't it worked, it's arguably a key factor leading to the crisis point United have reached now, which makes the pursuit of de Jong all the more mystifying. United have spent their way into this disaster – how on earth will spending get them out of it!?
But United's seeming lack of pull in the market is remarkably reminiscent of Klopp's reality during his first few seasons at Liverpool – unable to attract or pursue the biggest names in football. Managing a club with a sell-to-buy policy, without bottomless pockets and oil money, Klopp needed to make unheralded signings. Wijnaldum, Mane, Matip, Robertson, Shaqiri, and an Egyptian lad named Mohamed. These were moderate transfers, in the 30-millions for Gini, Sadio and Mo. And the club were laughed at in the press and on social media for seemingly never landing a star. That star signing didn't happen until 2018 when Virgil Van Dijk arrived, and even then the media had a field day over the price tag – until he proved he'd have been a bargain at twice the cost.
But Klopp's slower, shrewder, more methodical pace of overhauling the squad over the course of four or five seasons – not a couple of transfer windows – was where he made his big difference.
Klopp took his time and rebuilt the squad slowly, bringing in players who were somewhat unassuming and bringing out the best in them. He didn't look for the big name or the star power. He looked for the right fit for his system, and trusted that the right player would blossom into a star in the right environment. He used his squad to build a team with a reputation of making stars, not vice-versa. United have spent a decade doing just the opposite – using the reputation of a club to sign stars (who didn't gel). Liverpool moulded the players they signed to fit perfectly into a system. United have been buying very expensive pieces to staggeringly different jigsaw puzzles. Surprisingly, they don't fit together.
One wonders if Erik Ten Hag or any of the management at United have looked back at where Liverpool were seven years ago, and seen their current crisis mirrored in the story. A club that once was a giant, struggling to attract the stars it feels it deserves, looking to salvage its reputation when what it really needs is full reset.
It's certainly possible. One can't help but see the headlines derisively linked the Devils with Marko Arnautovic and Adrien Rabiot, a pair of players (albeit older than Klopp's player model) with the same less-than-stellar reputation that harkens back to earlier Klopp signings that were without the pomp and excitement of Alisson, Thiago and Luis Diaz. It's the type of link which suggests that maybe, just maybe, United aren't looking for stars and are instead looking for a spine. Maybe they've taken a page out of our own book.
As a Liverpool supporter, I certainly hope they haven't. I hope they continue to try to rashly spend their way out of a rash spending problem. I hope they keep looking for that one superstar who will somehow make all their "superstars" play like superstars again. But if they have – and if they plan to implement some of the long-view solutions that saw Jurgen Klopp, Michael Edwards and co put Liverpool back on our perch, then maybe – not this season or next, but in three or four years' time – United will be a side to contend with once again.