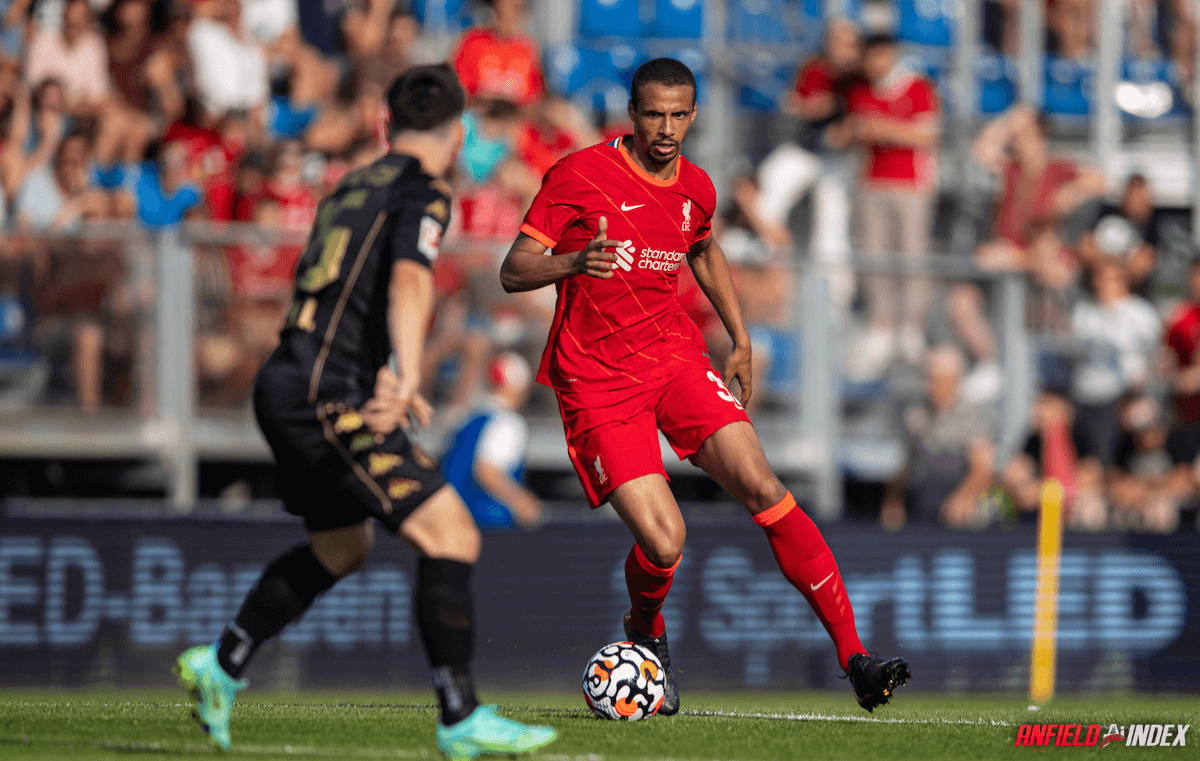 The new season brings with it the same criticism for Liverpool's right side of defence, is it warranted?
Liverpool's opening day draw to Fulham has ended up feeling like a defeat, despite the fact that the Reds showed significant character in coming back twice to earn a point after being a goal down. Perhaps that is down to the extraordinary expectations on Jurgen Klopp's 'mentality monsters' and how his charges are always expected to come back from a situation of adversity. When they don't, the narrative can focus on what they didn't do as opposed to what they did do well.
Admittedly, it was a lethargic performance at times but the most concerning part, undoubtedly, is that the odds to win the English Premier League for Liverpool have risen to 4/1 despite only 90 minutes of the season being played. Time will tell if that is a knee-jerk reaction, although it wouldn't have helped that Manchester City managed to pass their own London test without tripping up after beating West Ham.
Again, fans are at the mercy of the ongoing narrative which doesn't always allow for more of a nuanced view. With this being the case, it's worth focusing on one of the other subplots that Liverpool fans have become all too accustomed to, and that is the lapse in concentration on the right side of defence. Indeed, it only took 32 minutes for this particular problem to begin trending again after Aleksandar Mitrović rose highest to head home the Cottagers' opening goal on matchday one. The long and short of it is that Liverpool were unable to stop him with the defenders caught waiting for the ball whilst also trying to keep tabs on the Serbian.
It was coming! ⚽️

Aleksandar Mitrović climbs over the top of Trent Alexander-Arnold to power his header home! 🎯

Lift-off at Craven Cottage. pic.twitter.com/27kArCUyRw

— Football on BT Sport (@btsportfootball) August 6, 2022
Yes, on this occasion, the right side of the defence may have been guilty of being ambushed by a charging Mitrović, but it's reactionary to label individuals in the team as poor defenders by focusing on an isolated incident. Instead, it's better practice to look at the bigger picture in order to get a clearer answer. Of course, if you cast your mind back to the Champions League final defeat then there is another example of Liverpool not being alive to the danger after conceding the only goal of the game after the right-back momentarily switched off and was ultimately punished. There is an argument to be made about the cross-cum-shot that led to the assist and how it may have surprised the Reds backline in the sense that it landed on the feet of a Real Madrid attacker. The obvious response to that would be that their forwards didn't stop anticipating they could score whilst the defence, and in particular the right-back, couldn't foresee a situation where Liverpool would concede.
🏆 THE CHAMPIONS LEAGUE FINAL

REAL MADRID 🆚 LIVERPOOL 🍿🤩 pic.twitter.com/wMmW0BfPh6

— 433 (@433) May 4, 2022
Going back to a sunny Craven Cottage on the River Thames during Liverpool's 2-2 draw and to a certain degree,  it was a similar situation during the second goal when Mitrović broke free down Fulham's left-hand side and exposed Virgil van Dijk, leading to a penalty. If you watch that replay back, you can see Fulham target the right flank with the majority of the defence too high up the pitch to recover and put any pressure on the Serbian forward, who would then proceed to turn Liverpool's Dutch centre-back in and out before Andy Madley pointed to the spot.
It should be stressed at this stage that this is not an attempt to draw parallels between the right half of the Reds' defence and every goal Liverpool concede. Rather, the players that Klopp currently chooses in his starting XI are crucial to Liverpool trying to stop City from winning a hat-trick of Premier League titles. Instead, the point is that there is growing evidence that the right half of the defence may not always be as alive to goal threats as they should be which will require more work on the training ground in order to stamp these mistakes out.