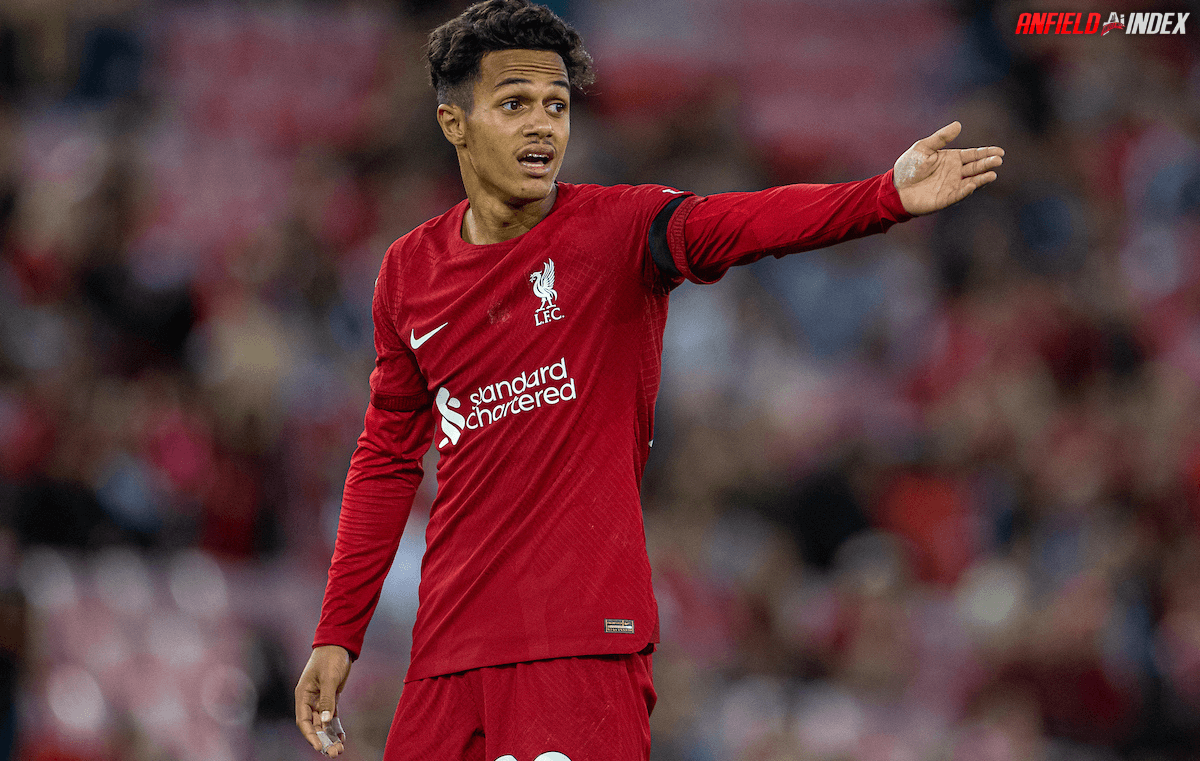 How might Liverpool line up in attack against Manchester United?

"Firmino might be ready for next week." 
That was Jurgen Klopp's response when asked about the striker situation following the 1-1 draw with Crystal Palace. With Diogo Jota still out with a hamstring injury and Darwin Nunez now suspended, the Reds are heavily reliant on their Brazilian No.9 who missed the game on Monday as a precaution.
However, will be really be risked if he really is not 100%? 
There is no return date for Jota and Nunez is guaranteed to miss the next three Premier League fixtures – Manchester United, Bournemouth and Newcastle United. 
The club may feel that it makes no sense to rush him back for United if there is then a chance he misses the following games. They might take an approach of short-term pain for long(ish)-term gain. If that is the case, how might Liverpool line up for the trip to Old Trafford? 
Diaz – Salah – Elliott
Mohamed Salah has played as a centre-forward for the Reds on a few occasions. Klopp tended to favour this during his earlier seasons with the club. In fact, during the memorable 2-1 win over Manchester City at the Etihad in 2018, the German tactician rejigged the forward line after 20 minutes. 
He moved Firmino over to the left, switched Sadio Mane to the right and had Salah leading the line. 
The No.11 has also spearheaded the attack when Liverpool moved to a 4-2-3-1 shape for periods, so he can do it. The question, though, is whether or not you want to move your best player? It is a risk but it might be one worth taking, especially given the right-wing role has been more of a creative one this season. It suits Harvey Elliott's skillset. 
He played a similar(ish) role against Palace, too. He was taking up fairly wide positions and linking extremely well with Salah. 
It is a possibility but you have to consider a few things. You are moving Salah while taking away a midfield option and using them in attack. With all of the injuries, can Liverpool really afford to do that?
Carvalho – Diaz – Salah 
This one is perhaps the most intriguing option.  You lose Diaz's pace on the left but gain it in central areas. Whenever he starts alongside Firmino, there are periods of the game in which they swap positions and you see Diaz as the centre-forward. 
In Pep Lijnders' book, he talks about adding striker movements to Diaz's game and how this will increase his goal return, so it is something they are conscious of. Maybe they're even working on it. 
Diaz is deceptively tall – 5ft11, he's ridiculously quick and he's comfortable on both flanks. He could definitely do a job leading the line, at least on a one-off game. It makes even more sense if the plan is to press from minute one. He also gives Liverpool the option to counter-attack if the Reds look to play on the break. 
Fabio Carvalho on the left would be a bit of a gamble but his profile is that of a traditional wide forward for Liverpool anyway. He has the work rate, too. Again, in a one-off game it could be a solution. 
Diaz – Carvalho – Salah 
The final option is to keep Salah and Diaz in their normal positions and try Carvalho out as a false-nine. 
Now, he hasn't played there before but he did play as a No10 for Fulham last season and these roles do share some similarities. It would be a risk given he's not playd up against Premier League centre-backs before and it does require him to play with his back to goal a lot of the time. However, his game intelligence could carve out space for the wide forwards to attack. 
It would be a bit of a throwback to the system of yesteryear. Most of the players are used to it though.