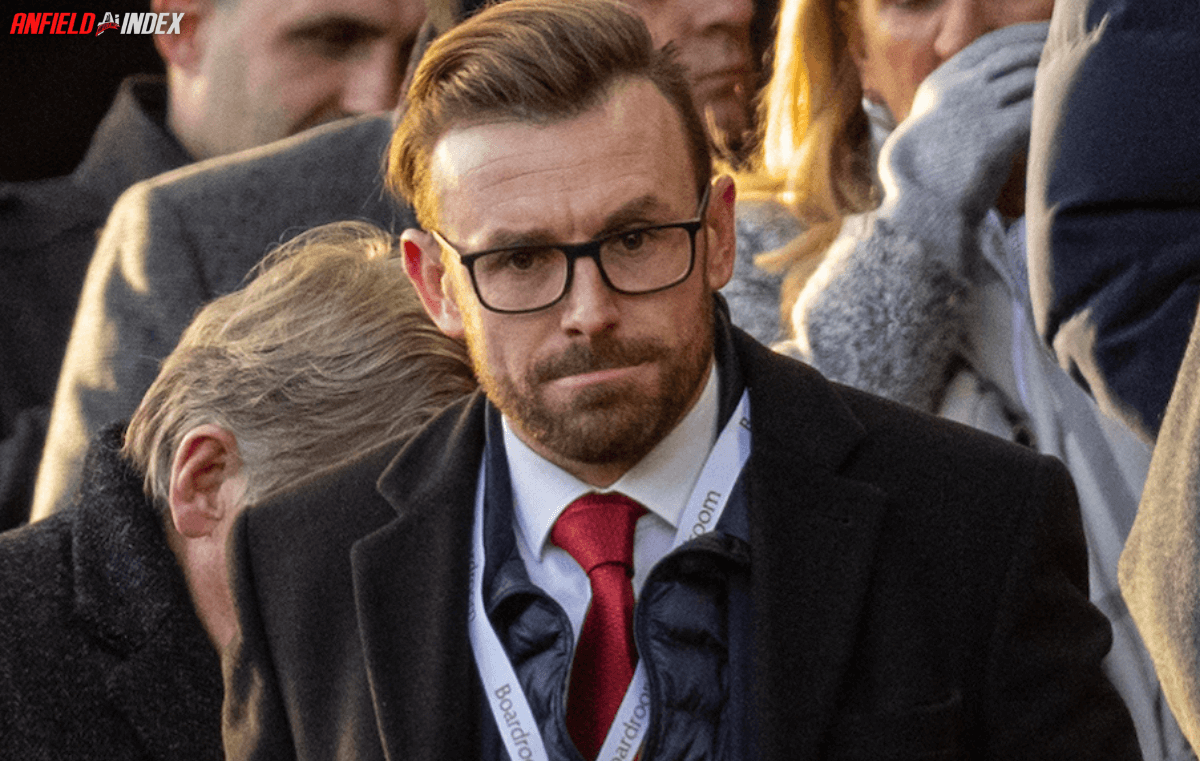 Liverpool's transfer strategy: Castles in the Sky and making the perfect the enemy of the good?
One of the pioneers of radio and radar Robert Watson-Watt (a genius played by Eddie Izzard in the film Castles in the Sky) talked about a cult of the imperfect. He said "give them the third best to go on with; the second best comes too late, the best never comes." For some reason this got me thinking about Liverpool's approach to player acquisition.
It is now looking like Liverpool will go into this season without a signing in midfield. It is not (we are told) for the want of trying. We were close Tchouameni, have chased Jude Bellingham, and have flirted with others. Those two though would be near-enough perfect signings. Both are have rare and elite skill sets. They are young but experienced, highly technical, have strong physical attributes.
Tchouameni choose Real Madrid after Mbappe fell through. Bellingham is staying at Dortmund for one more year. And Bellingham may well be the one, "the best" that does, after all, come. But not this year. And (unless we agree a deal now for next year) it will be that much harder next year when other super clubs will be looking for a midfielder.

This strategy might make sense. It is legitimate to consider the only way to improve this team is by bringing in the very best players. This team has, after all, barely lost a league game in 3 of the past 4 seasons, reaching three European finals, scoring record numbers of goals.
This does appear to be the plan Liverpool are following. Klopp said last week "If there was the right player and an opportunity, we would have done it, we would do it, but I don't see it because we had a lot of conversations already and it doesn't look like something will happen…I'm happy with the strength, size and quality of my squad but we have injuries. There are plenty of solutions for it. One of them is the transfer market, but that only makes sense if you can bring in the right player."
There is a scene in King Lear where the Duke of Albany, trying to make peace between his wife and his father says, "striving to better, oft we mar what's well". This has the same etymology as making the perfect the enemy of the good. But it means something different in this instance.
And Klopp's perspective seems to be this. He doesn't want to bring someone in who he doesn't really want, a short-term signing or a "stopgap". He doesn't want to settle for second or third best. And he rates those we have very highly and doesn't think the available options would improve us (enough); or they would compromise next summer's pursuit of "the best"; or they would block a pathway for a younger player. Klopp never really liked Shaqiri or Minamino; he would use them for lesser cups, or in extremis (sometimes to great effect – ask Barcelona).
We may, in the medium-term, benefit from this approach. If buying Nunes (say) this summer meant we couldn't afford Bellingham and Sucic (say) next summer, or blocked Elliott and Carvalho – and the latter is what Klopp really wants – then that is a perfectly reasonable strategy.
But it leaves us short this year. Not numbers wise – 8 senior midfielders is probably already one to many – but there should be no doubts we are short quality wise. In the two draws so far the midfield has failed. It has been unbalanced and incoherent. Unable to provide an effective defensive shield for 90 minutes, unable to deny big chances, unable to provide necessary control, unable to provide enough creative moments. Yes, we have a monster XG (as high as 4.7 over the 2 games). But the worries are not just about these two games. We failed to score in the three finals last season. We didn't beat the other top four sides in the league. And we have conceded first in 7 of our last 8 proper games.
These problems will persist – not all the time – but enough of the time to negate a title challenge. Of the 8 senior midfielders:
3 are high-quality but have frequent injuries (and in one case it appears trust issues) and are not able to play together very often
2 are veterans no longer good enough for regular minutes – but are used far too often
1 is pretty much always injured and hasn't shown the level needed for 4 years now
1 is a very promising youngster
And I don't really know what the other one is yet (nor does Klopp, it seems).
It simply isn't enough to compete in leagues needing around 95 points to win. I don't wish to sound defeatist but everything now points towards this being a season of transition.
And then 3 of the 8 are out of contract next summer. Ox, Milner and Keita. Whatever happens we will need at least 2 in. And maybe a forward/winger if Firmino leaves. This might mean next season too will be transitional. The problem with this is that in two year's time our core players – Salah, Van Dijk, Allisson, Thiago, Fabinho – will be all be…2 years older. And we will need to start transitioning other areas of the pitch. They are all at peak/slightly post peak right now so there is a feeling we are not optimising the time we have with them.
This all comes back to targeting the perfect player. That's great until they decide not to come. Tchouameni was our top target for the summer but we knew he was joining Madrid in May. We surely knew pretty quickly that Dortmund wouldn't be persuaded this summer. And absent these two perfect options we are deciding to avoid the good ones, we have made an enemy of the good. And we have a solid track record with the good – Salah, Mane, Robertson were all seconds (or more) choices. (for balance, we also have a solid track record with the perfect – Van Dijk, Alisson).
Klopp has earned the right to pursue the perfect (transfers). And he has earned the right to pursue the good (stick by the current players). My worry is "the best may never come".