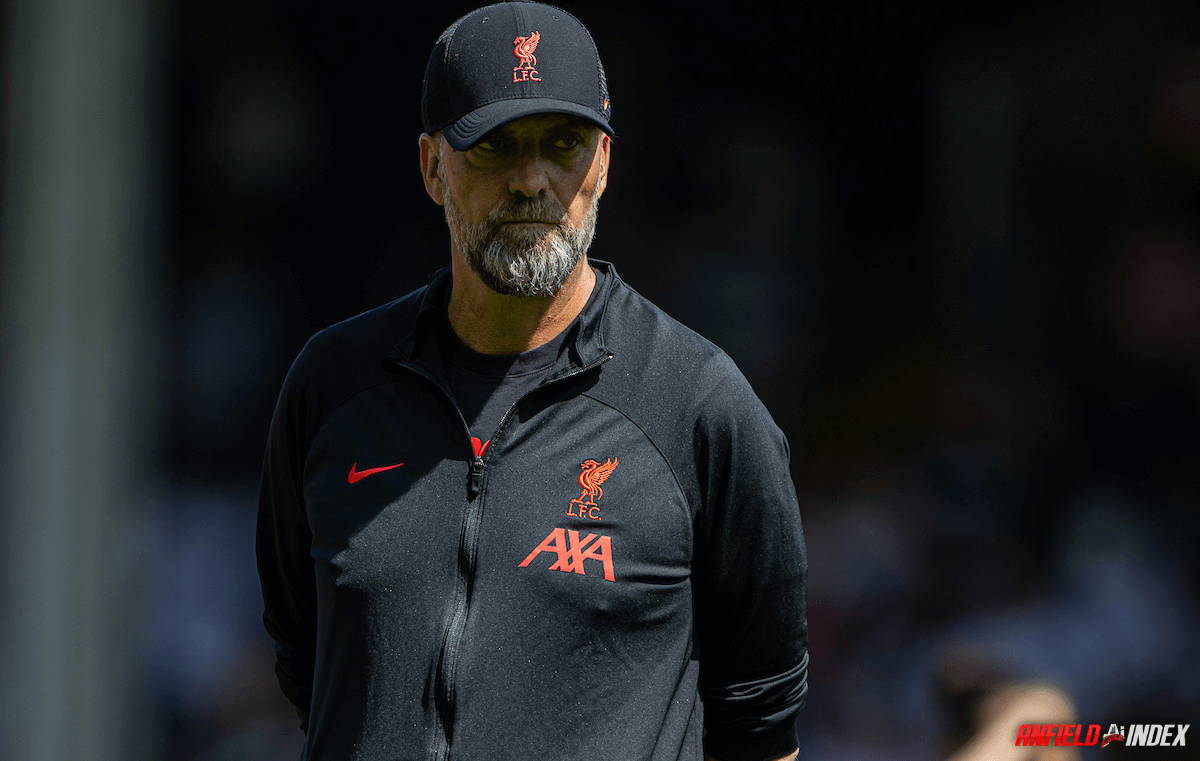 Manchester United v Liverpool - The Reds Must Find Their Ruthless Side

I've just watched Manchester City draw away to Newcastle, after seeing Leeds take a beleaguered  Chelsea apart. This period of the Premier League appears to more and more unpredictable, as certain teams come to terms with the shortened pre season and alterations in their teams. After the reds failed to beat Crystal Palace last Monday, I was starting to grow concerned, but I also stated that if this were to be our inevitable blip, maybe it isn't all that bad just yet. With all our genuine adversaries dropping points so far this season, a trip to Old Trafford has to be the beginning of our real season emergence.
With 10 Liverpool players currently injured or suspended, the outlook for this reds team is that 9 of the likely starters would still walk into the current Manchester United's side. The back four should be just about full strength, with Joe Gomez a required starting piece. Naby Keita will surely come in next to Fabinho, with either Harvey or the captain on the right. Harvey could of course be a starter from wide right (with Mo shunted inside), but that is entirely dependent on whether Jurgen fancies a start for either Fabio Carvalho or the returned Bobby Firmino.
The starting line up aside, it is the structure that counts most, and there are more than enough starting quality players available to make the United trip a success. Liverpool have to walk in with bad intentions, and walk out with 3 points. How they get there should be irrelevant, but I get the feeling that a performance of value could be what the manger (and some players) need to kickstart their stuttering early campaign.
The reds have to force the issue, and hope that United are willing to engage. If the Red Devils wish to play possession football from the back, Klopp's men will surely revel in gegenpressing. I simply don't know how courageous Erik ten Hag could be, and his ideals may be a dangerous game for him to implement right now. United is simmering from top to bottom, and money appears to be getting readied to try (once again) to sort their woes. I don't know what is needed for them to prevail tomorrow, but I know it can't be a replica of their last two game plans.
Liverpool should be ruthless and efficient, and more incisive than their previous two games. Last week, the reds didn't play badly, they just didn't play particularly well. Points on the board are the currency of importance, and we need our big attacking assets to step up from the outset. I dearly want Naby to start, as I believe so much of what we need hinges on players of his particular skillset. With Thiago out for a couple of months, Keita's name really should be an ever present on our team sheet.
We can't be cavalier, and we shouldn't be overconfident on Monday evening. What we need is to be the more efficient in key areas, and allow United to implode. We know the weaknesses are real, and we have to prey on the weak whenever possible. With City now sitting on 7 points from three games, I wouldn't be too upset with 5 from our opening trio of games.
With the minutes ticking down to kick off, this is already a game of huge important, and Jurgen Klopp needs to be on point in ensuring his players are both aggressive and victorious.