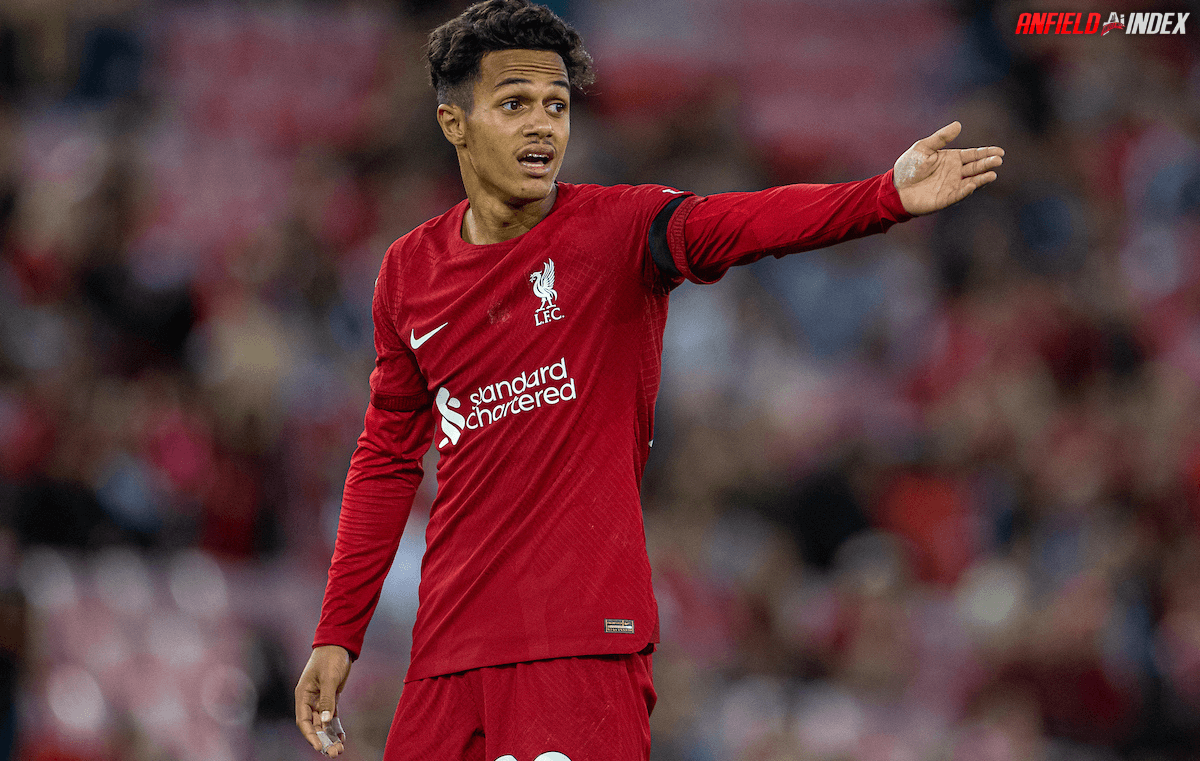 Liverpool v Bournemouth - A Changing Of The Guard
Jordan Henderson and James Milner need to be dropped, with clear limitations brought into their roles on the pitch. Neither can compete at the Premier League level anymore, and thus youth should be preferred whenever possible. It is not a targeted attack or misdirected opinion to state fact, and continuing poor performances do not lie. If circumstances dictate one of Milly or Hendo must start, then the other should only ever come into the game to replace the other. To see these two limited athletes time and time again is beyond frustrating, and if supporters want to see their team improve, then it's time for everyone to recognise this fact, starting with the manager.
Elite teams sometimes have to bring in an aged player for limited spells, due to uncontrollable circumstances and fixture congestion. The worth of senior players on the training ground (and within the dressing room) can be a brilliant aid to youthful players, but the manager has to know when the time is right to adjust a first team players role. Under Klopp, we saw Roberto Firmino, Adam Lallana, Dejan Lovren and Alberto Moreno dropped for improved recruits. Without such replacements, the above would have hindered the emergence of Diogo Jota, Luis Diaz, Ibrahima Konate and Andy Robertson. The shelf life of elite athletes exist in all sports, and it is often debated when to call time on a footballers worth. Loyalty, likability, respect and allegiance, are often things can separate a team from true greatness. It is these aspects that are currently holding back the evolution of this Anfield side.
Liverpool will be fighting for a top 4 place this season, and returning players will give periods of brilliance,L that could still throw the reds hat in the League crowns ring. This hurtful moment will eventually end, but we have to look at the components that have weakened our structure so much. In the captain and vice captain, I saw perhaps the worst midfield pairing since Charlie Adam and Jay Spearing. Spearing had heart, but Adam was just a poor Liverpool player. In comparison to Hendo and Milner, the vice captain is a player that will give his all, it's just that all isn't close to the required level anymore. With regards to the captain, his performances are just plain poor (and have been for a number of seasons), yet he has continued to be backed by so many. With his inability to hold down a spot this year, coupled with him being hauled off when losing to United, it could be that the penny has finally dropped.

In terms of the system, if that needs to be adjusted in order to find a pathway for others, then so be it. Liverpool need to make changes, and opportunities should befall the likes of Fábio Carvalho and Stefan Bajcetic. If the formation has to alter to accommodate these young gems (ahead of ageing squad players), then Klopp has to adhere. Bournemouth will be in two minds, and the likelihood is that they press our midfield into mistakes. In order to overcome this commonality (this season), more technical players are needed. Liverpool need to be both press resistant and able to play through pressure. Fast reaction energy, a desire that matches athleticism, and a level of quality to assist the world class operators in our squad that is what is needed. Based upon what we have seen for the past 24 month, neither Bobby, Milly or Hendo tick those boxes, and therefore cannot be seen as starting level players.
I'm not overly enthusiastic towards the final few days of the transfer window, but I tentatively believe that past experiences will push the Reds into action. When we had no central defenders (a couple of years back), that saw a difficult winter window navigated. In January it's very expensive to start buying players of need, and we ended up with what was attainable. This next few days however,  represents a period where clubs risk losing players on a Bosman deal. With many contracts now closing in on 10 months remaining, it is literally only a matter of days for clubs to bring in money before they walk away next July.
Liverpool are very good at monitoring players, and Julian Ward is probably well aware of every opportunity to save the club money. We are painfully aware of our limitations and the players that need replacing, so Ward must act now before the eventual overhaul becomes substantial. If we manage to beat Bournemouth and replenish the midfield area, it would have been a massively improved few days. But before we even get to that point, this next home game must be navigated with a passion to produce. For certain players, players that have clung onto first team shirts for far too long, I hope to see new faces that could lead to a much required changing of the guard.