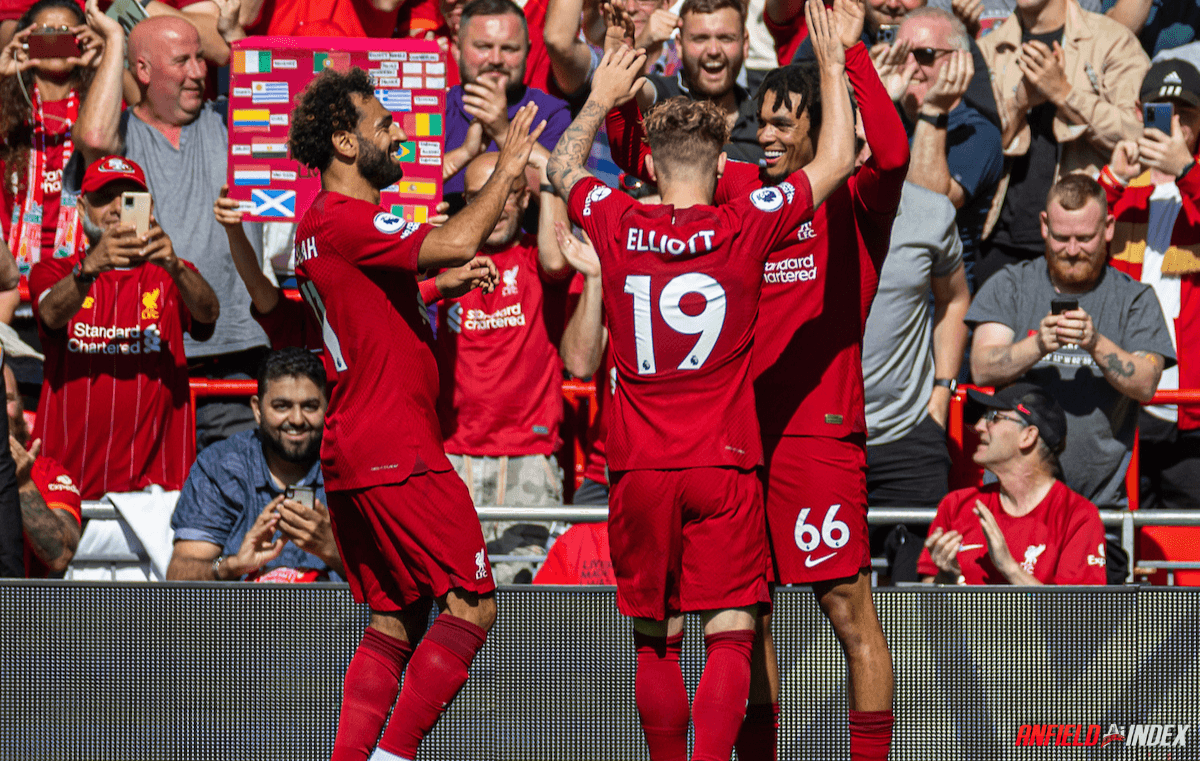 Key Stats as Liverpool get first win of the season
What a lovely palate cleanser. After the horror of the first 3 games of the season, the Reds were able to let out a big exhale of tension with a record-matching victory of nine goals over Bournemouth. But what were the Key Stats as Klopp's men put the Cherries to the sword?
Goals Goals Goals
Liverpool got this record margin of victory from a similarly impressive xG difference of 3.23 to 0.29. Trebling that with finishing is needed too, of course, but this was a brutally effective attacking display. However, in an amusing twist of fate, Mohamed Salah didn't score despite accumulating the most xG of any player (1.21). His chance in the first half was worth a whopping 0.87xG. That's a sitter he would be fuming to miss, if the rest of the day hadn't gone so brilliantly. That's ok though, his performance was still great, so he can cash in those debts in later matches (hopefully). Roberto Firmino played a starring role with 2 goals and a hat-trick of assists. This meant his first goal at Anfield since 2020, and also brought up his 100th Liverpool goal. It's been a wonderful time at the club for the dazzling Brazilian.

Young Blood
There were also first ever league goals for two of the Red's young midfield talents, Harvey Elliott and Fabio Carvalho. Both of them were tidy (86% pass accuracy each), and intense (2 tackles for Carvalho, 2 won ground duels for Elliott.) The combination of silk and steel is a potent one, and we can only wish to see more of them both. There has been a lot of trouble around this poor start to the season, but this win, as well as being a nice way to let loose, also showed us the promise of some of our long-term future.
Next up is Newcastle, and we should all cross our fingers for more positivity from Klopp and the team.