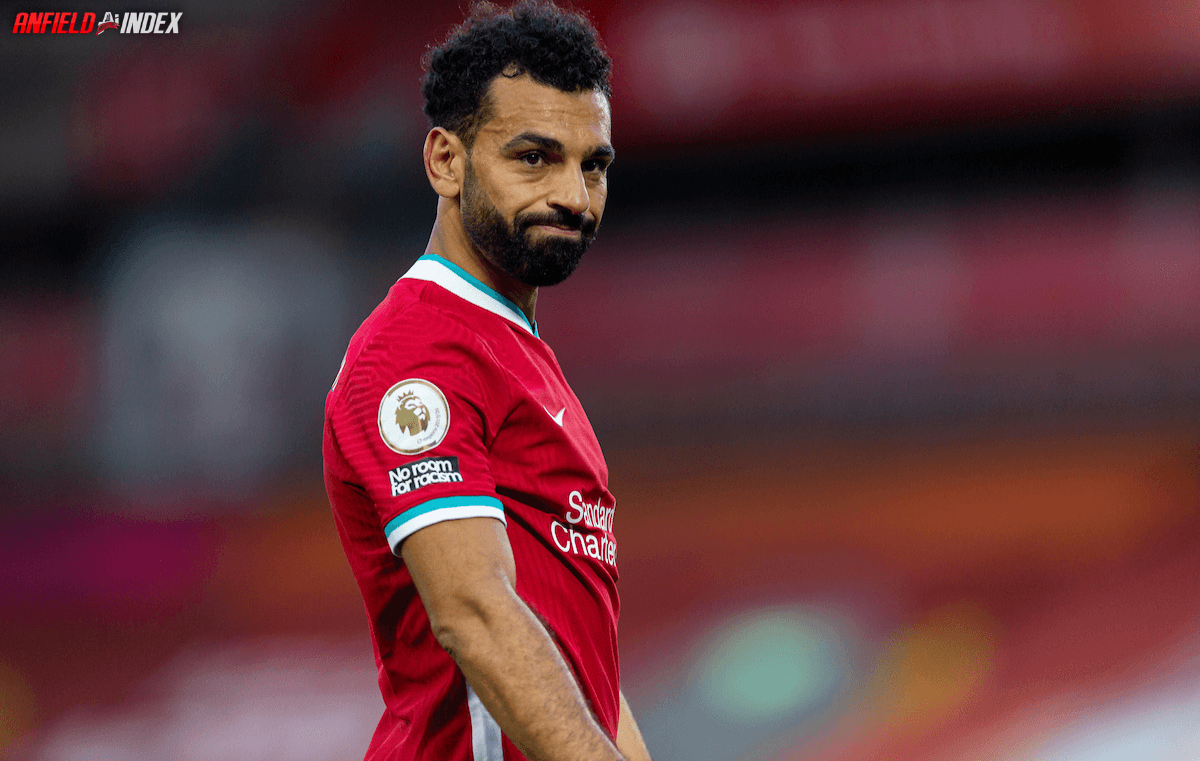 Liverpool's Disjointed Attack
The game against Bournemouth was the first time this season that Liverpool had been able to get Luis Diaz and Mohamed Salah involved properly.  
Prior to that, the wide forward pairing had struggled to influence proceedings on a consistent basis. Diaz, for example, had taken seven shots in his three Premier League appearances. Across matches against Fulham and Crystal Palace, he had an Expected Goals average of just 0.21. 
Granted, the sample size isn't the largest but it was a concern. In his final six Premier League outings last term, Diaz was averaging 3.2 shots per 90 and he had an xG average of 0.35. This average is somewhat skewed, however, by the 0.02 xG he posted against Aston Villa. Remove that and the average jumps to 0.41.

If you factor in the Community Shield, Diaz managed nine shots against Man City, Fulham, Palace and United at an average of 2.25 per game. So, fewer shots, dribbles and passes. 
It was a similar story on the opposite flank. 
During his time with Liverpool, Salah had been a volume monster. He has averaged over four shots per 90 in three of his five seasons with the club. In the other two campaigns, he averaged 3.77 and 3.68 respectively. 
Yet against Manchester City, Fulham, Palace and United, Salah averaged just 2.5 shots. Furthermore, his xG average for Liverpool in the Premier League across his five full seasons at Anfield had been 0.68. Prior to the game against Bournemouth, his average for this season had been 0.36. So, again, fewer shots, passes and dribbles when compared with his output last season. 
Again, the sample size here is the caveat. You can't use these numbers as a predictor but it would also be naive to ignore them completely. 
At surface level, everything looks rosy. Liverpool have the highest xG in the league as a team and Salah, Diaz, Roberto Firmino and Darwin Nunez are all among the goals. The xG total is heavily impacted by the Bournemouth result. In fact, 47% of the team's total xG arrived in that 9-0 win. 
Prior to that, Liverpool ranked third for xG but were closer to Newcastle United (ranked 11th at the time) than they were to Manchester City (ranked first). At this stage of the season, who you've come up against definitely has an impact on this sort of thing. For example, if you've faced off against relegation strugglers in all thee matches, you would expect to have a higher xG than if you'd been drawn against top-six rivals. 
All had not been well for the attack, regardless of whether or not they had found themselves on the scoresheet. 
But something clicked against Bournemouth.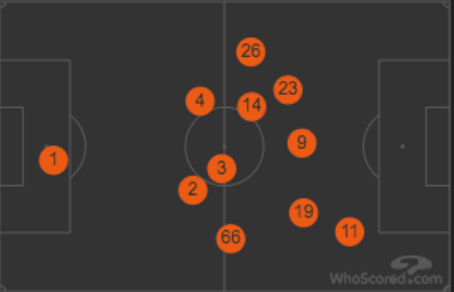 The shape looked more like the Liverpool we know. Diaz was tucking inside and popping up in central areas while Mohamed Salah wasn't marooned on the right flank, he had support. 
As a result, Diaz had more shots on target against the Cherries than he'd managed in the previous four games combined and Salah had four shots for the first time this season. 
If that is a sign of things to come, we'll be absolutely fine. If, for whatever reason, things go back to how they were prior to the Bournemouth game, things might be a struggle.