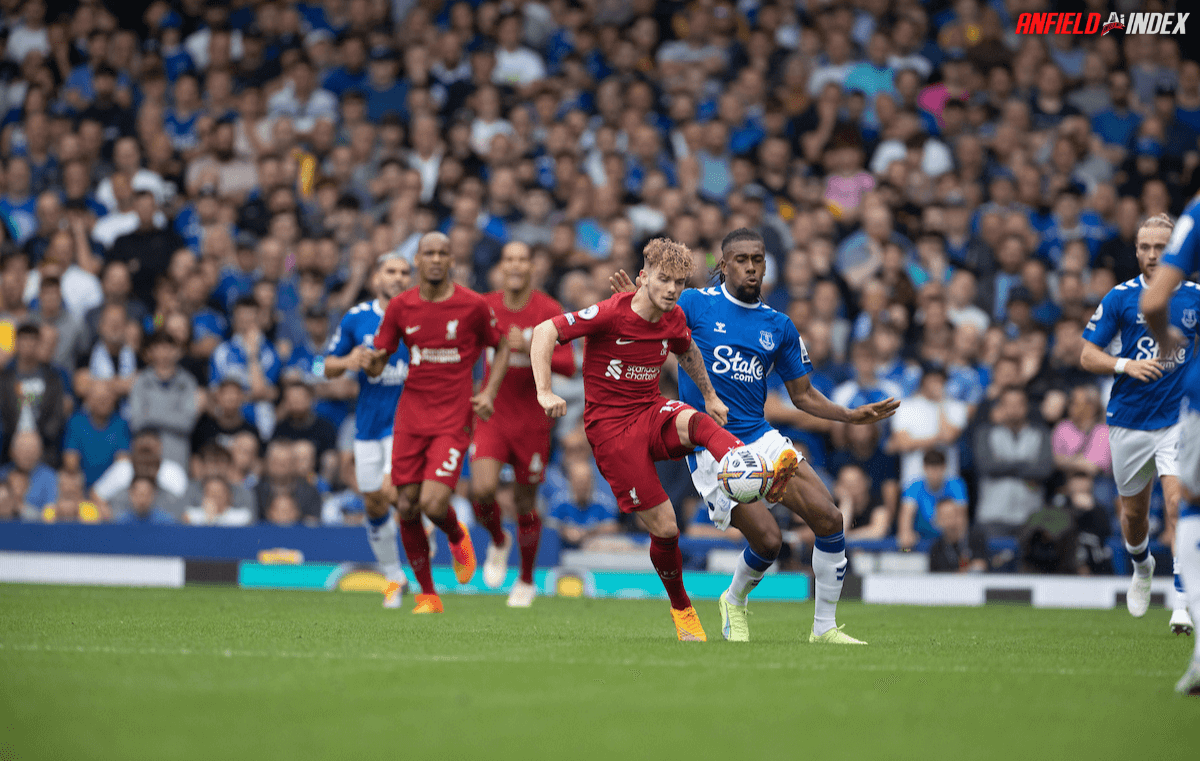 Liverpool 0 - 0 Everton - Player Ratings
Alisson Becker – 9.0
Both keepers came away with plenty of praise, and kept the clean sheets intact for each opposing side. Ali was big, and made some key saves to ensure Liverpool stayed in the hunt for victory. His importance is critical, but perhaps a little worrying how reliant we were.
Man of the match.

Trent Alexander-Arnold – 5.0
His form is a major concern, and perhaps an indication that he simply isn't enjoying life in defence anymore. His levels are high, and he's now either very bad, or very good. The team is perhaps putting too much pressure on him without Thiago, and the introduction of Arthur next week looks like a much needed thing. We tempo setting players
Subbed – 59 mins
Kostas Tsimikas – 6.0
Always willing, always a good outlet. You could see the reason for him starting, especially with Darwin back in the side. He didn't have a great game, but it certainly wasn't a bad outing. Offered more running and supply as the game progressed.
Subbed – 59 mins
Virgil Van Dijk – 7.0
A steady if unspectacular game. He kept his duties simple, and his backline alert. Won the usual aerial duals, and was assured enough. Not his level, and needs to have a more refined defensive group ahead of him in order to place the piece's on the board.
Joe Gomez – 7.0
His pace nullified the long ball threat, and his form continues to improve. A good defender that can play the high line allowed the reds to condense space. Good game.
Fabinho – 7.0
A game where he was the overwhelming adult in midfield. Played with authority, snap and precision off the ball. A great strike was saved by Pickford in a solid game. Needs some common and effective partners back, ones that can help dictate play.
Harvey Elliott – 8.0
Was again the Reds' best midfield player, and is now a must start player. His role shifted after the break, as control became more a requirement. A gifted and young prodigy that continues to blossom.
Subbed – 80 mins
Fabio Carvalho – 5.0
Perhaps the risky pick, with cameo roles underpinning his early season success. Struggled to adapt to a game that wasn't about chasing the game, and showed why his role won't be as a controlling midfielder. Minutes count, and moments will help mould him.
Subbed – 45 mins
Mohamed Salah – 6.0
The Egyptian King is struggling here, and is perhaps the one most effected by the team alterations. Whether it be instruction or personal choice, he'd not that direct threat we all love, and seems to be playing within himself. We are all waiting, as this isn't the real Mo Salah.
Darwin Nunez – 5.0
Back after suspension, and seemed a little apprehensive at times. Obviously he was told to cool his hot head, yet he seemed overly cautious with his physicality in the opening half. Had a brilliant chest and shot that Pickford tipped into the bar, but other than that late in the half, he was pretty quiet.
Luis Diaz – 6.0
Seemed eager to get on the ball, but was targeted for some meaty challengers from the outset. Couldn't fin rhythm, and found space nullified when in flight. An off day, and a day where things just didn't happen.
Subs:
Roberto Firmino – 7.0 (on 45)
Behind Harvey, perhaps the reds best player at this moment. Helped changed the tactical look, and played very well to help push the reds forward.
Andy Robertson – 5.0 (on 59)
Ineffective, he's missing Thiago.
James Milner – 5.0 (on 59)
About as effective as Trent.
Joel Matip – 5.0 (on 79)
A strange choice.
Diogo Jota – 5.0 (on 79)
Welcome back.
The Manager:
Jurgen Klopp – 6.0
All decisions seem tough, and you know you're vulnerable when anti football sides come to play.
He is desperate for tempo control and ball retention in the middle, as we just look uncoordinated and Thiago-less. This is the midfield equivalent of when we lost VVD, and with Naby out, let's hope Arthur can add some missing ingredients. Tried to shift the patterns, and was almost searching for answers with his subs. It's not just the players that are out of sorts.