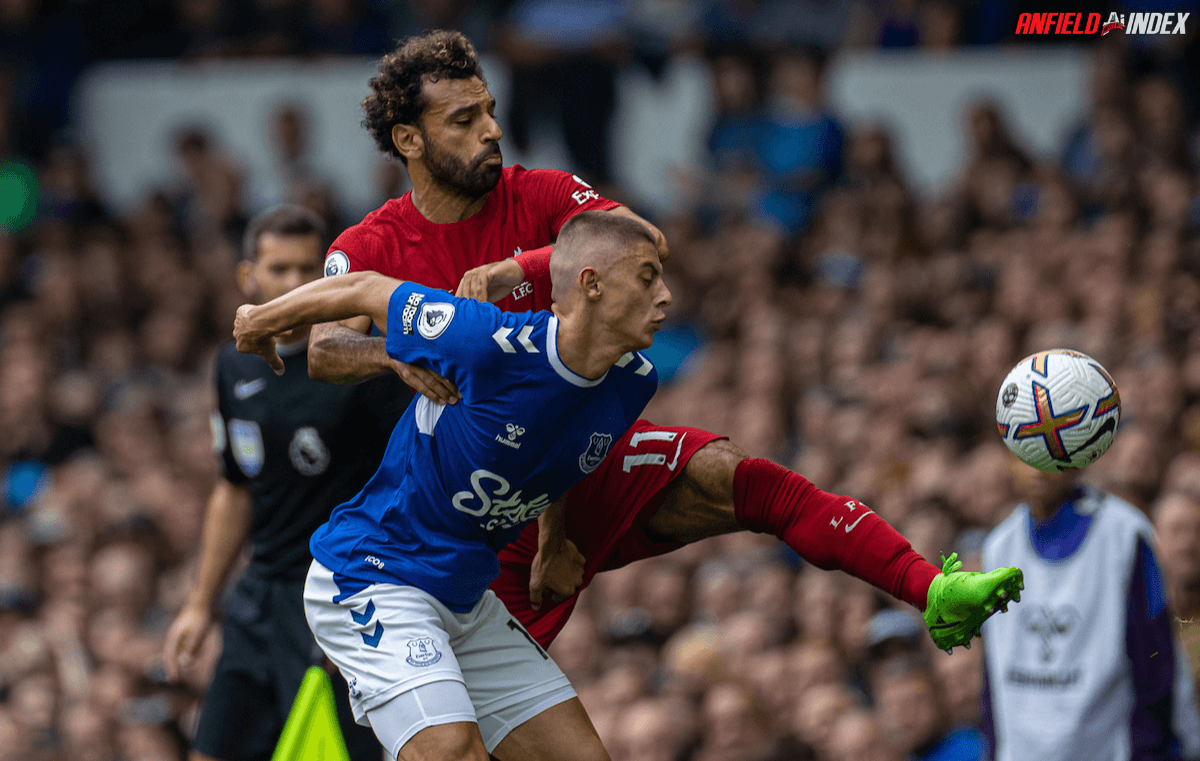 The Good, The Bad and The Ugly From Liverpool VS Everton
Well that wasn't good now, was it?
Everton 0-0 Liverpool. For the fourth time in six games, Liverpool dropped points. The Reds now sit six points off the top of the table despite having had a very favourable run of games in this opening phase of the season.
Liverpool have problems right now. They're not playing well, and they're also not playing with intensity. They've been outrun in each and every game this season, both in terms distance covered and sprints. That's not normal for a Jurgen Klopp team, and takes away one of the fundamental pillars of this Liverpool team. The poor form of both fullbacks is concerning, the use of Mohamed Salah is concerning, the form of the elder statemen of the team is concerning if Klopp is going to continue to insist on playing them.

Then there's the injuries. Everyone was aware that Liverpool would have injury problems this season, they have too many injury prone players not to, but this many so early in the season suggests that pre-season did not go well. Players were either overcooked or undercooked. They were either left too close to their physical limits, or not pushed hard enough. It's hard to know which.
Jurgen Klopp, his coaching staff and the medical staff have a lot of work to do to fix the issues, and no real time to do it. Things get tougher from here on and Liverpool can't afford to lose any more ground on City.
Let's jump into The Good, The Bad and The Ugly from Liverpool's disappointing draw with Everton.
The Good
Alisson Becker:
The world's best goalkeeper didn't have massive amounts to do at the weekend but when Liverpool needed him the Brazilian number 1  produced two world class saves to deny Dwight McNeil and Neal Maupay. Alisson is the whole package as a goalkeeper, he's what every team wants. He's one of the best in the world in every aspect of the position, shot-stopping, footwork, anticipation, sweeping behind his defenders, 1v1s and distribution. He's also got the perfect mentality and demeanour for the role. While Aaron Ramsdale and Jordan Pickford jump about celebrating shots that the didn't save not going into their nets and then blame their defenders for every goal they concede, Alisson rarely shows any emotion. After Van Dijk and Salah, he's undoubtedly been the best signing of the Jurgen Klopp era at Liverpool.
There wasn't a whole lot else that was good about the game. Virgil and Fabinho played well, Joe Gomez and Kostas Tsimikas started poorly but grew into the game, and that's basically it.

The Bad
The Team Selection:
A lot of Liverpool fans were excited by Klopp's decision to pick Harvey Elliott and Fabio Carvalho as his number 8s for this game, but it was never going to work unless Liverpool got an early goal and Everton crumbled under pressure. It was too attacking and lacked balance. Of course, it's easy to say in hindsight but simply understanding that individual roles of the midfield and how they in turn affect the overall structure of the team made it clear that Carvalho was completely unsuited to play the left sided role. For starters, he's not a midfielder. And secondly, if Klopp does attempt to turn him into a midfielder it's the right sided, more attacking, role that he will be suited to.
The left sided role is much more defensive, and involves a lot more discipline. Forget the passing ability of Thiago for a second, he's also outstanding defensively in terms of his positioning and reading of the game. As was Gini Wijnaldum. In different ways, they were equally vital to Liverpool's success because of their ability to play as a cross between an 8 and a 6 next to Fabinho.
The Midfield Three:
Let's take a quick look at that midfield three. Elliott and Carvalho played their number 8 positions as somewhere between a 10 and a winger on their respective sides. It was as if Liverpool were playing with a box midfield, but had forgotten to play a second holding midfielder. Fabinho as left with enormous amounts of space either side of him, as has been the case routinely this season. Carvalho not having the discipline or defensive ability to play that role isn't exclusive to just him playing as the left sided 8. Henderson has played there twice and the same issues have existed. Milner has a bit more discipline but doesn't have the mobility.
Fabinho has been hung out to dry all season so far. With a bit of luck Arthur will impress Klopp and can fill in for Thiago so the Spaniard can be kept fresh and hopefully avoid furthers injuries this season. That will at the very least allow for some much needed balance.
The Use Of The Front Three:
Regardless of what Jurgen says in his press conference, it's blatantly obvious that Salah is playing, and staying, wider than he has in previous seasons. Pep Ljinders confirmed that this is a ploy to get more out of Salah as a playmaker because apparently leading the league in assists last season wasn't enough. It needs to be put squarely in the bin though. Salah is not being used in a way that gets the best out of him, and the team is suffering as a result of it.
Then there's the question of why, for 25 minutes of the first half, did Klopp swap Diaz and Nunez? Darwin was marooned on the left wing, while Diaz was pushed through the middle. It didn't suit either of them and didn't work at all so why was it persisted with?
The Second-Half Substitutions:
Liverpool were in the ascendency. They had control of the game and were beginning to open Everton up. Klopp had brought Firmino on for Carvalho at half-time and shifted to 4-2-3-1. All of a sudden Salah was more involved and Tsimikas was really starting to impact the game down the left. Trent was still struggling but he was getting into better positions without Elliott in the space he wanted to play in.
Klopp's decision to bring on James Milner and Andy Roberton was a poor one. Robertson is out of form, and Tsimikas was doing well. It was easy to understand bringing Trent off, but bringing James Milner on to play against the likes of Anthony Gordon and Demarai Gray was just silly. Milner got roasted, toasted and embarrassed at right back. Had the Conor Coady goal counted, it would have been on Milner. It was he who enabled the initial attack by diving on the floor rather than staying on his feet, and it was he who switched off at the set piece.
Klopp had to use another substitution just to get Milner out of the back 4, bringing Joel Matip on and moving Joe Gomez to right back. Milner went into midfield and failed to impact the game in any way from there either. Why not bring Matip on initially? Gomez is a far better right back than Milner to begin with, and it would have allowed Arthur to come on in midfield, where is is a far better player than Milner.
That change killed Liverpool's momentum and gave Everton a massive target to exploit.
The Ugly
James Milner at right back in 2022:
On New Years Day 2011, Manchester played West Bromwich Albion at the Hawthornes. At half time in that game, having struggled terribly and been lucky not to have conceded a penalty and been sent off, Gary Neville sat on a toilet in the changing room and decided he was going to retire. Neville played another 26 minutes in the second half and was substituted. He never played again.
Neville wasn't nearly as bad in that game as Milner was on Saturday.
Want to watch every Premier League match from wherever you are? This article is sponsored by LibertyShield.com VPN. Get 48 Hours FREE & SAVE 25% with Coupon Code = EPL25