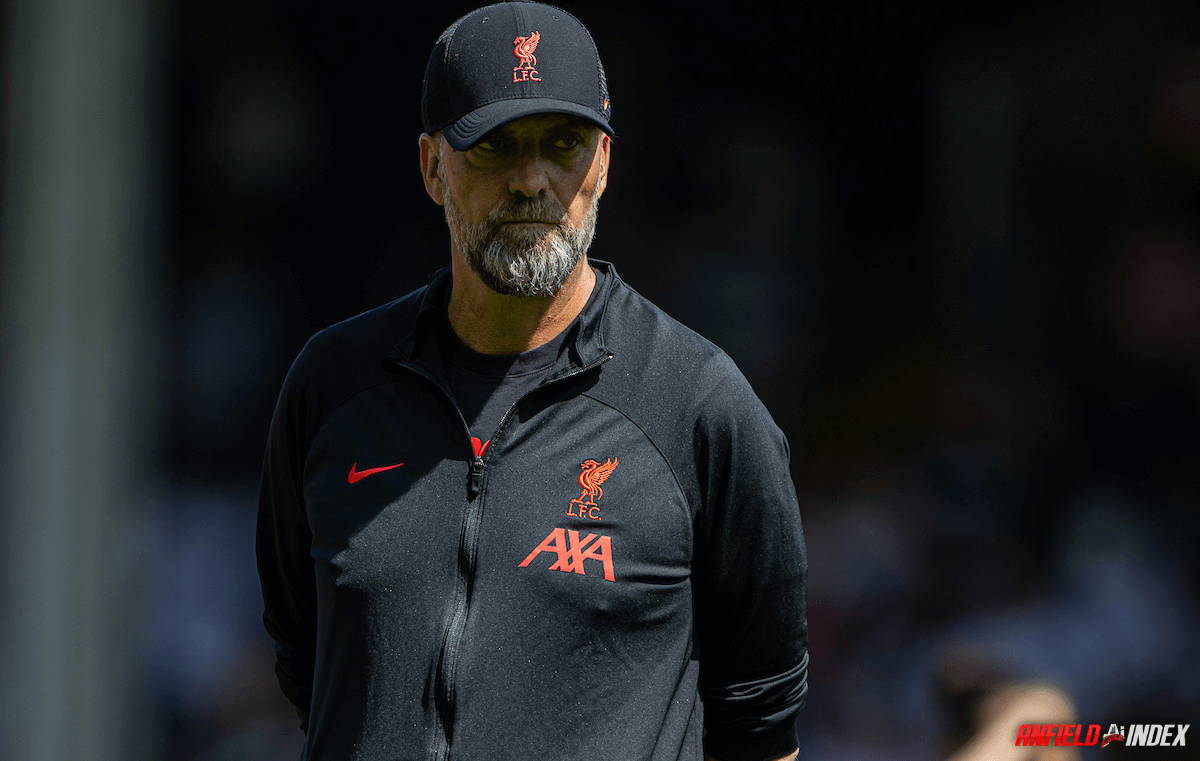 Could Liverpool FC be developed even further as a brand
Liverpool Football Club is one of the biggest clubs in the world both in terms of past success and current as well as future sustained success.
Liverpool has accrued a huge fanbase and is, therefore, a huge brand. Liverpool has club stores all over the globe meaning their merchandise can be purchased directly from the club by many international fans.
Liverpool also aims to reach their further audience by hosting pre-season fixtures in different areas of the world, including in South East Asia, where they played a game in Bangkok against Manchester United this past summer.
In terms of TV, the club has its own dedicated channel LFC TV which is a subscription service that can be acquired all over the world which is another means of global reach that the club utilises to improve its status as an overall brand.
The Reds return to #UCL action tonight and we've got live coverage on LFCTV throughout the evening 📺
🔻 19:00 | Matchday Live: The Build-Up
🔻 20:00 | MDL: Audio Commentary
🔻 22:00 | MDL: The Reaction#NAPLIV pic.twitter.com/Cm6kRJxkeh
— LFCTV (@LFCTV) September 7, 2022
Premier League TV revenues are brought in from all over the world, and driving more interest in international fans will also mean Liverpool's TV revenue is only to become more lucrative than it already is.
But how could Liverpool improve their brand further? This bonusfinder US piece will look at the possibility of an LFC-themed casino game and how it could lead to further increased revenue for the club, as fans would be enticed to play simply due to the club's popularity as a global brand.
In terms of online casinos, demand is huge, with so many options being available and comparison sites being available to show which online casinos offer the best bonuses.
If Liverpool were to put themselves on the map in this regard, they could offer specific bonuses tailored to fans, free plays for LFC members or LFC TV subscribers which could build an initial customer base.
Liverpool already has their own TV channel and largely visited website, and therefore could quite easily advertise an LFC-themed online casino internally.
Can't beat a last minute winner at Anfield ⚽️🙌
Get in there Carvalho! #LIVNEW #LiverpoolFC #lfctv pic.twitter.com/i9dEfyKkl6
— Neil Mellor (@NeilMellor33) August 31, 2022
In terms of matchday advertising, some of the boards surrounding the pitch could be reserved to advertise the game, reaching over 50 thousand people who attended the match and reaching an international audience via TV screens.
The online casino gaming sector generates billions upon billions of pounds per year, and this is undoubtedly an area a huge global brand could capitalise on.
With many betting apps now offering bets on football as well as an option to play online casinos, it is fair to assume a fairly significant proportion of people who bet on sport will have come across online casino games and will have possibly played some of the games.
Liverpool could be bridging a gap, by giving football fans who also play online casino games an option to play their designated game. Newcomers could still be enticed to make their first delve into online casino gaming with the prior mentioned internal advertising that reaches millions if not billions of fans.
Liverpool would be entering what is clearly a very successful industry fuelled by the fact they are already a world-renowned brand followed by many.