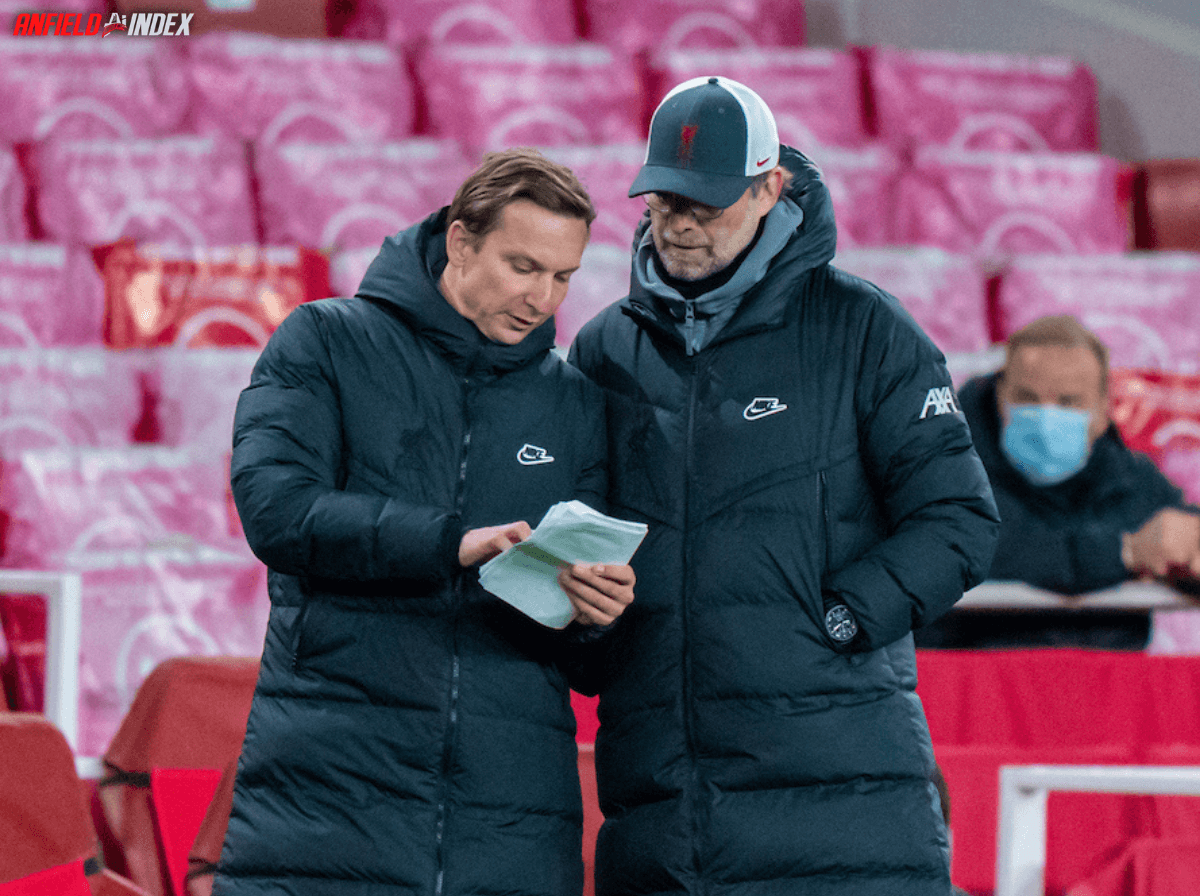 How This Period Can Recalibrate The Reds
I work in mechanical engineering, and it means I often have to use various devices in order to test that which requires inspection. Having been in the industry for close to 25 years, I'm pretty aware when something isn't quite right, and how to adjust. In order to maintain certain levels, pretty much all instrumentation requires a yearly calibration in order to fine tune the apparatus. An engineers' worth is often graded by his ability to overcome problems (or unearth them), so that intricate and problematic anomalies can be avoided.
Mechanical Engineering can be a fine art if fully understood, and the parallels with football (and many other traits) can be compared against, at least to some degree. What we are seeing with Liverpool FC is a machine that requires some form of adjustment, some degree of retuning, and the coordinates to get there have to be engineered by its master, one Jurgen Klopp.
Liverpool have been an overwhelming success (overall) within the Klopp era. Their progression to the very top of the food chain is perhaps unmatched during that spell, certainly given the utter shit show that had been on unfolding prior to Klopp's arrival. Last season nearly saw the reds achieve the absolute unthinkable, only to fall painfully short in their quest for the quadruple. It's anyone's opinion as to why the Reds have faltered so badly this season, and each theory only compounds the true logic. Too many things have hampered the reds, and they simply haven't had the guidance or working components to overcome.

This Liverpool squad has encountered many issues so far this term. Injuries are the key point in my opinion, and it appears a less than perfect preseason regime may have hampered some key players ability to stay fit. The loss of a key player (Sadio Mane) has been tough to overcome, and Darwin's difficult start (and subsequent suspension) have caused the front line to stagnate.
My personal opinion is that the injury to both Thiago Alcantara & Naby Keita have highlighted their own importance, with too many of the team becoming too reliant on the control these players gave them. I believe the manager has also undervalued the importance of these players, and he too became over reliant on what they gave the whole team. I believe Arthur Melo was targeted for this absolute reason, though realisation of this may just have come too late.
We are all aware as to why this current league campaign will undergo a small break. Much of the country is in mourn, and the forthcoming funeral means Liverpool will probably see their away trip to Chelsea postponed. This comes after their home game to Wolves was also called off last weekend. Sometimes a piece of equipment simply needs time away from its uses, in order for a recalibration of its parts to be undertaken. The pieces are often all there, it just requires a service and adjustment in order to regain peak performance. In order to maintain Liverpool's usual levels of brilliance, nearly all key components need to be fully on point, or the system may falter regardless.
Now despite my observations, I'm aware there's other facets that will have caused issue at Anfield. Trent looks dissatisfied at full back, and perhaps sees himself as too gifted to be chasing fleet footed wide men. Mohamed Salah is trying to evolve his game, when perhaps he should simply needs to be that blinkered assassin once more. Virgil is playing like a human at times, when he so often stalks the backline like a prime T-800. There are many theories, many reasons, and no answer is either absolutely right, or absolutely wrong of course.
Except mine, I believe my logic is too clear and thus correct.
If Naby & Thiago (or just one of these players) had been fit to play these last half dozen games, I just think we would have been infinitely better. I believe teams wouldn't have come for us as willingly in the knowledge they could hurt us. I believe recycling, retention, and retrieving of the ball would have been more fluid, and this wouldn't have seen our defence continually set upon. I just saw a great team without a cohesive midfield, and much like the VVD debacle of the other year, we simply couldn't overcome losing so much control of a key area.
Jurgen Klopp is a world class coach, and will be hurting just like the majority fans. He is a stubborn, truth bending pain to us all at times, but he's world class at his day to day job. His job right now (and since that lovely trip to Italy) has been to recalibrate his faltering machine. Key components have now returned, and more are still incoming. I don't believe this group will be allowed to fall off a cliff, but will merely have to fight their back via a slippery slope.
We are a wonderful footballing group, and we will be immense once more. Snapshots in time offer what is relevant in that instance, whereas I prefer to look at the entire canvas. The midfield is the protection and provider, and when a team is ball dominant, that teams needs a master conductor. We didn't address the transfer needs, but now a moment away from the Premier League can offer a moment to adjust. Klopp failed in his dealings, but I feel with the return of Thiago & Naby (and Arthur now amongst us), we can start to take control of all situations.
Tomorrow we welcome Ajax, and I believe that'll set the tone for the last week's work. Somebody is going to be on the receiving end very soon, and runs of form will eventually avail themselves. We have Jurgen Klopp, and with his master controllers set to return, I believe that'll be what sparks us all into life.